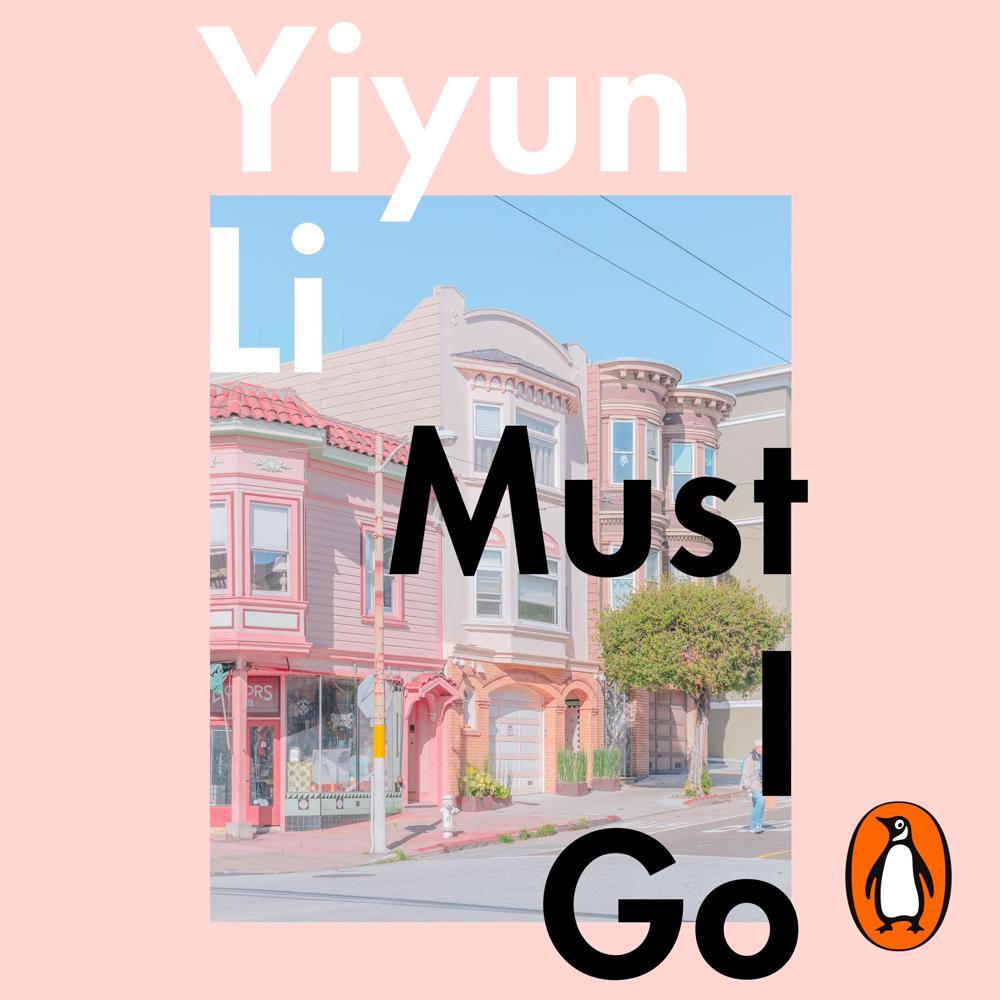 Narrated By: Jane Alexander, Alex McKenna, John Rubinstein
Duration: 11 hours and 15 minutes
What to expect
Brought to you by Penguin.

Richly expansive and deeply moving, an intimate novel of secret lives and painful histories from one of the finest storytellers we have

'This brilliant novel examines lives lived, losses accumulated, and the slipperiness of perception. Yiyun Li writes deeply, drolly, and with elegance about history, even as it's happening. She is one of my favorite writers, and Must I Go is an extraordinary book.' Meg Wolitzer

Lilia Liska is 81. She has shrewdly outlived three husbands, raised five children and seen the arrival of seventeen grandchildren. Now she has turned her keen attention to a strange little book published by a vanity press: the diary of a long-forgotten man named Roland Bouley, with whom she once had a fleeting affair.

Increasingly obsessed by this fragment of intimate history, Lilia begins to annotate the diary with her own rather different version of events. Gradually she undercuts Roland's charming but arrogant voice with an incisive and deeply moving commentary. She reveals to us the surprising, long-held secrets of her past. And she returns inexorably to her daughter, Lucy, who took her own life at the age of 27.

Must I Go is an unconventional epistolary novel, a gleefully one-way correspondence between the very-much-alive Lilia and the long-departed Roland. Though mortality is ever-present, this is ultimately a novel about life, in all its messy glory. Life lived, for the extraordinary Lilia, absolutely on its own terms. With exquisite subtlety and insight, Yiyun Li navigates the twin poles of grief and resilience, loss and rebirth, that compass a human heart.

© Yiyun Li 2020 (P) Penguin Audio 2020
Genre
Modern & contemporary fiction, Fiction in translation, Family life fiction, Narrative theme: Love & relationships, Narrative theme: Death, grief, loss, Narrative theme: Interior life, Epistolary fiction
Listen to a sample
There is no writer like Yiyun Li, no one in contemporary literature who is as masterful at digging into the uncertainty of our existence on this earth. And Must I Go is sheer brilliance. Lilia Liska is one of the most arresting, strangely funny, and complex characters I've ever met . . . Li does something truly transformative. She remakes our world for us, so we can figure out how to keep living in it.
Any new book by Yiyun Li is cause for celebration, but now more than ever do we need the clarity and humaneness of her vision. Must I Go takes us into her familiar and powerful emotional territory, brilliantly exploring how what we love, what we lose, and what we mourn make, unmake, and remake us into the human beings that we are.
A masterpiece. This book haunts me more than any other novel I've read in recent years
This brilliant novel examines lives lived, losses accumulated, and the slipperiness of perception. Yiyun Li writes deeply, drolly, and with elegance about history, even as it's happening. She is one of my favorite writers, and Must I Go is an extraordinary book.
Fierce and intransigent
A portrait of resilience like no other, Must I Go takes Yiyun Li-and the reader-into entirely new emotional territory. Bracing and almost unnervingly perceptive, this is wisdom literature for our time.