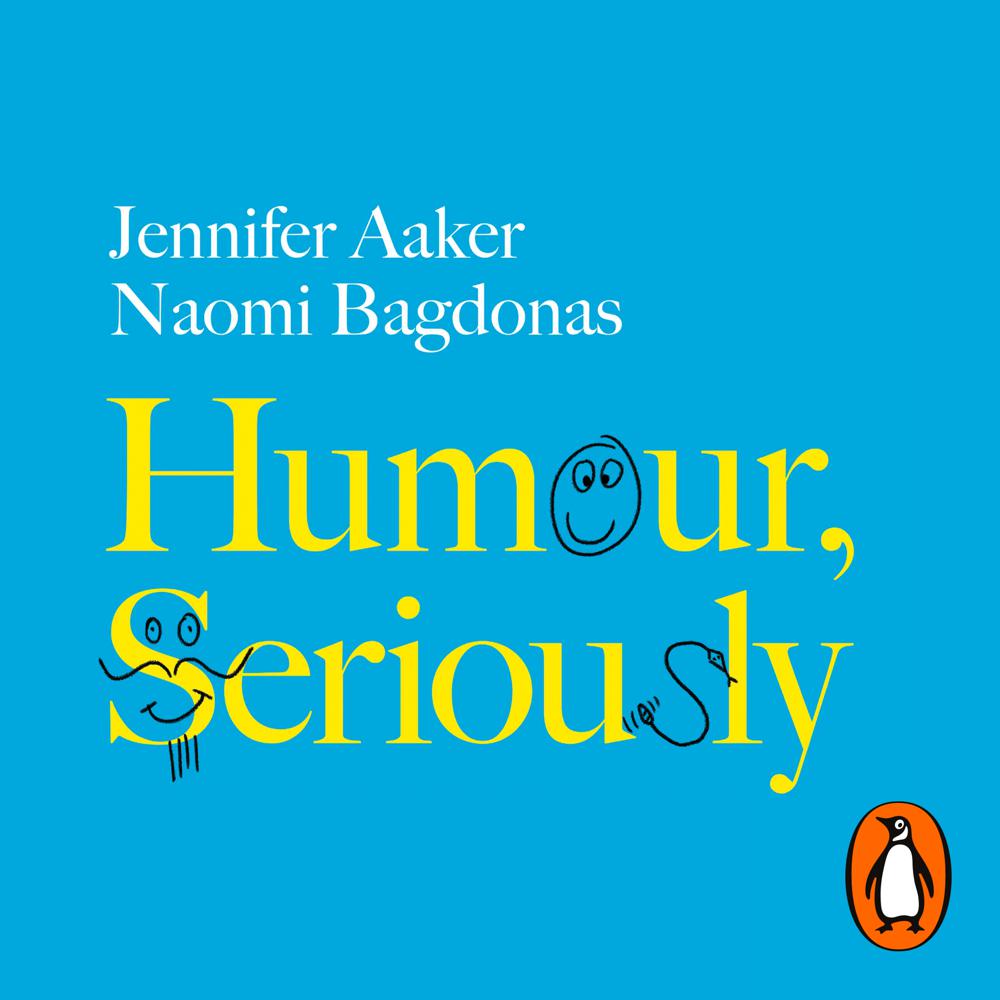 Narrated By: Jennifer Aaker, Naomi Bagdonas, Fred Sanders, Michael Lewis
Duration: 6 hours and 6 minutes
What to expect
'A smart, funny, brilliant book on how to be smart about being funny, brilliantly' Sarah Cooper

'This book has finally convinced me that joking around can actually be important and powerful' Ed Gamble

'Eye-opening, important and utterly enjoyable. Come for the humour, stay for the insights' Arianna Huffington

Humour is a superpower. If you're not using it, the joke's on you.

When we're kids we laugh all the time. The average four year-old laughs as many as 300 times a day, while the average forty year-old laughs 300 times every two and a half months! We grow up, start working and suddenly become "serious and important people", trading laughter for bottom lines, slide decks and mind-dumbing conference calls.

But the benefits of humour for our work and life are huge. Studies have shown that humour makes us appear more competent and confident, strengthens our relationships, unlocks creativity and boosts resilience during difficult times.

Dr. Jennifer Aaker and Naomi Bagdonas are on a mission to help everyone discover the power of humour. Based on the popular Stanford Business course, this book will show you how to mine your life for material, explore the Four Deadly Humour Myths and help you figure out which style of humour you fall into - The Magnet, The Sweetheart, The Sniper or the Stand Up.

Drawing on behavioural science, advice from world-class comedians and stories from top leaders, Humour, Seriously will show you how to harness the power of humour every day.
Genre
Advice on careers & achieving success, Jokes & riddles, Business communication & presentation, Comedy & stand-up, Business innovation, Working patterns & practices, Psychology: the self, ego, identity, personality, Office & workplace, Personnel & human resources management
Listen to a sample
A sharp, incisive, and genuinely funny read. Humour, Seriously translates the knowledge of the world of comedy to tools that actually work in the world of business
If you think your workplace would work better if everyone laughed more, this is your playbook
If this book and Brad Pitt walked into a bar, and I could only pick one, I'd take the book home with me
Humour is an act of social courage that, when used correctly, has a transformative effect. Humour, Seriously gives us the tools we need to deploy humour expertly in any environment
This myth-busting, grin-inducing, data-driven humdinger of a book simply nails what I've clung on to for years: that humour can be more than ephemeral entertainment. When appropriately curated, it creates the right culture for success. In fact, its absence should be a cause for concern. You may eat your five a day and walk ten thousand steps but when did you last check if there was enough laughter in your life, in your team, in your business? If you had a centuries-old tried and tested tool that enhances rapport, creativity, collaboration, resilience, leadership, mental and physical health, sales and more - why wouldn't you use it?
Eye-opening, hilarious, and absolutely original, Humour, Seriously will change the way you think on the job, about the world, and in your life
I've always used humour as a secret weapon at Spanx. Jennifer and Naomi make a scientific case for the importance of humour and show it's an incredible way to connect with customers and build culture. This book will help anyone embrace the power of laughter
In this eye-opening, important and utterly enjoyable book, Jennifer Aaker and Naomi Bagdonas use science to explain how humour at work (and in life) helps alleviate stress, anxiety, and burnout. Come for the humour, stay for the insights
Humour is magical. It can make fear and pomposity vanish and creativity and resilience appear in their place. The ultimate guide to using the magical power of funny as a tool for leadership and a force for good, Humour, Seriously is an intoxicating mix of science, strategy, and slapstick - a knee-slapping, mind-expanding tour de force
Jennifer Aaker and Naomi Bagdonas have written a remarkable book for a remarkable moment in history. I long ago learned that when weighed down by serious matters, one may best be taken seriously by seeking out a certain light-heartedness as an expression of humility, optimism and confidence on the road to the serious business of nurturing trust and leading others
I've learned (often the hard way) that the best way to be taken seriously is to not take yourself too seriously. My teams are always at their best when approaching problems with levity, which entails both humility and optimism and always engenders trust. Plus, it's more fun - like this book!
I've been a comedian for ages, and this book has finally convinced me that joking around can actually be important and helpful.
A smart, funny, brilliant book on how to be smart about being funny, brilliantly. And I'm not just saying that because they say I am smart, funny, and brilliant in it. Buy it
Of all the known ways to ruin humour, the most common start with the words 'research,' 'analyze,' and 'professor.' The bad news is that this book features all of those words. Prominently. The good news is that against all odds, you'll actually have fun reading it. It probably won't turn you into Ali Wong, Dave Chappelle, or Hannah Gadsby, but it will give you a much deeper appreciation of how they think-and teach you some new ways to make people laugh