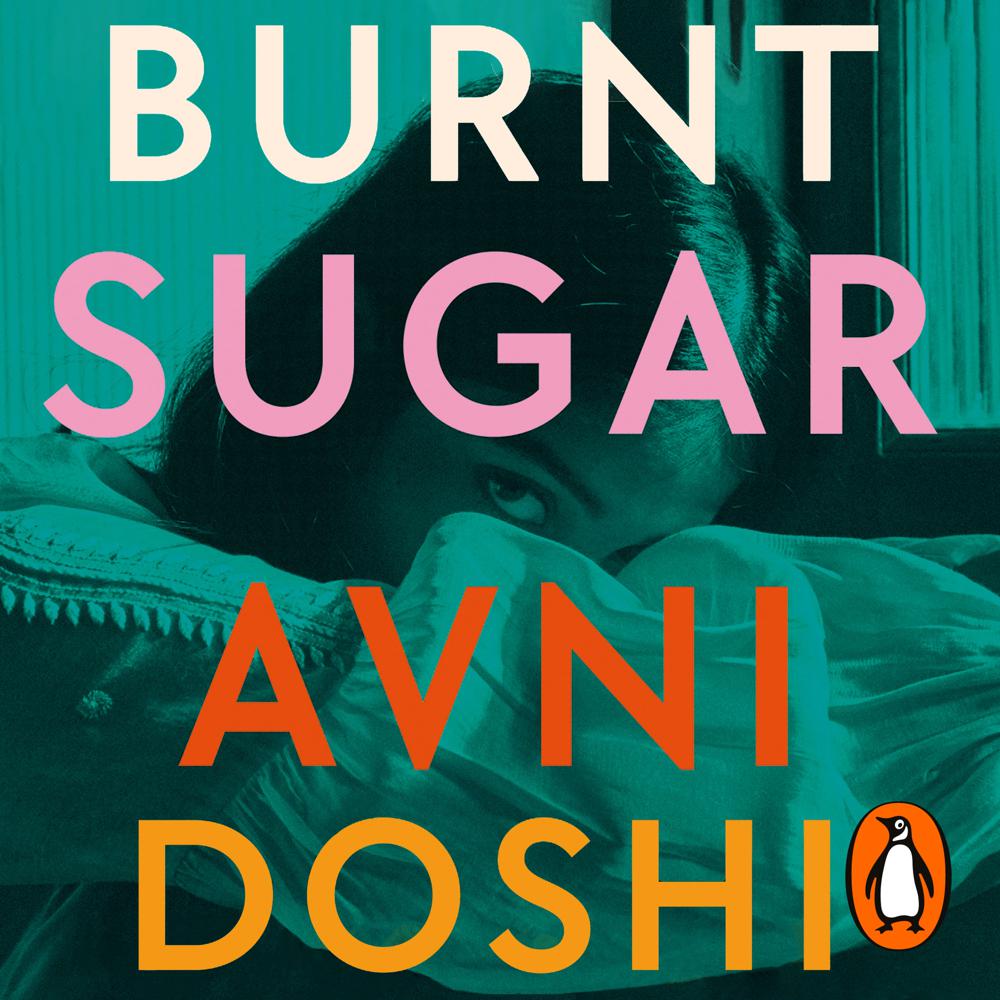 Narrated By: Vineeta Rishi
Duration: 7 hours and 29 minutes
What to expect
SHORTLISTED FOR THE BOOKER PRIZE 2020: A searing, compulsively readable story of mothers and daughters, memory and madness, love and betrayal

PICKED AS A BOOK OF THE YEAR 2020 BY the Guardian, Economist, Spectator and more...

'Arresting and fiercely intelligent, disarmingly witty and frank' Sunday Times

'Utterly compelling, unflinching, written with poignancy and memorability' The Booker Prize Judges 2020

In her youth, Tara was wild. She abandoned her arranged marriage to join an ashram, took a hapless artist for a lover, rebelled against every social expectation of a good Indian woman - all with her young child in tow. Years on, she is an old woman with a fading memory, mixing up her maid's wages and leaving the gas on all night, and her grown-up daughter is faced with the task of caring for a mother who never seemed to care for her.

This is a poisoned love story. But not between lovers - between mother and daughter. Sharp as a blade and laced with caustic wit, Burnt Sugar gradually untangles the knot of memory and myth that bind two women together, revealing the truth that lies beneath.

'An unsettling, sinewy debut, startling in its venom and disarming in its humour from the very first sentence' Guardian

'A corrosive, compulsive debut' Daily Telegraph (*****)

'Scouringly brilliant, a blazing debut with words that glitter sharp as shards of broken mirror' Buro.
Genre
Modern & contemporary fiction, Family life fiction, Contemporary lifestyle fiction, Narrative theme: Coming of age, Narrative theme: Love & relationships, Narrative theme: Social issues
Listen to a sample
This caustic tale of a destructive mother-daughter bond is as potent as its title might suggest... It bristles with sharp, chilly aphorisms... Doshi's visceral debut is a no-holds-barred excavation of how hate can both poison and sustain
When does self-determination become selfishness? What can you learn from a bad mother? ...Sorrowful, sceptical and electrifyingly truthful about mothers and daughters
A corrosive, compulsive debut
Subtle, intelligent, thrilling, visceral
Acerbic, full of wit and cool intelligence - every sentence is a coiled spring and each psychological portrait burns itself into the mind. I couldn't put it down
A disturbing tale of memory and forgetfulness, questioning the relevance and the authenticity of both
A sly, slippery, often heartbreaking novel about the role memory plays within families
Burnt Sugar straddles the line between pain and beauty. It makes the stomach churn. And, like all great literature, it prompts the question of the reader: is this you?
Daring and deliciously dark, Burnt Sugar will keep you gripped until the very last sentence
A masterclass. Crisp, engaging, perfectly tragic in the way that families often tend to be... Doshi writes sharply, in no-nonsense prose, not a single sentence in the book can be omitted... Avni Doshi is a force to watch out for in the literary world
A raw, vividly described exploration of the toxic relationship between two women who are forever bound together
Raw, wise and cuttingly funny on love and cruelty, marriage and motherhood, art and illness, and one woman's fight for her sense of self
Arresting and fiercely intelligent, disarmingly witty and frank... Horror stories from the past seep into the present, as Doshi builds her portrait of a fractured mother-daughter relationship
Taut, unsettling, ferocious
Beautifully grotesque, vivid, unexpected. Doshi knows her characters so intimately I felt I could reach out and touch the skin they're in
Extraordinary. Exquisitely written, painfully exhilarating, impossible to put down... An elegant family story that sizzles with hatred... Come for the effortlessly stylish writing, stay for the boiling wrath
Scouringly brilliant, a blazing debut that sticks in the mind like caramel blackened to the bottom of a pan... Doshi draws our relationships, both with the truth and with other people, with words that glitter sharp as shards of broken mirror
A courageous novel written in spare, gleaming sentences. It made me hold my breath and gather it up again
Crystalline, surgical, compulsively readable. An examination of toxic relationships and the ties that bind us
An unsettling, sinewy debut, startling in its venom and disarming in its humour from the very first sentence
Avni Doshi writes fearlessly, with a cruel, almost terrifying intelligence. I was discomfited and exhilarated
Avni Doshi quietly, cleanly, slices through the heart... Impeccably insightful, carved from love, rage, and grief, here all embellishment is discarded, all artifice shorn - motherhood, family, memory, language - to reveal something devastating about our relationships, with ourselves and with those closest to us
A brilliant debut, about mothers and daughters, that manages be acerbic and brittle all at the same time