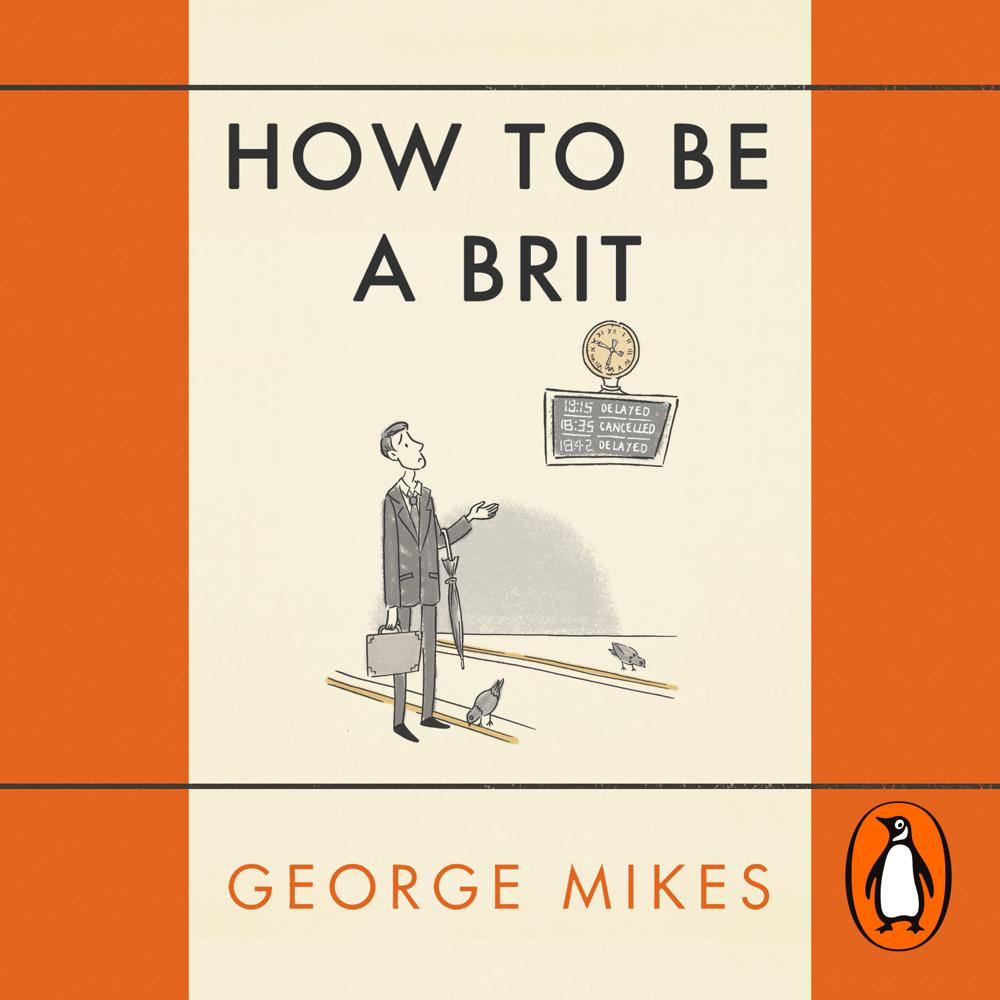 Narrated By: Richard Goulding
Duration: 4 hours and 17 minutes
What to expect
Brought to you by Penguin.

George Mikes's perceptive manual for everyone who longs to attain True Britishness provides a complete guide to the British Way of Life. Having been born in Hungary, he eventually spent more than forty years in the field, and the fruits of his labour include insights on important topics including the weather, how to be rude and how to panic quietly.

Loved by readers and authors alike, How to Be a Brit contains Mikes's three major works - How to be an Alien, How to be Inimitable and How to be Decadent. If you're British, you'll love it; if you're a foreigner, you'll appreciate it.

- How to plan a town: "Street names should be painted clearly and distinctly on large boards. Then hide these boards carefully."
- Queuing: "An Englishman, even if he is alone, forms an orderly queue of one."
- Sex: "Continental people have sex lives: the English have hot water bottles."

© George Mikes 1986 (P) Penguin Audio 2020
Genre
Migration, immigration and emigration, Places and peoples: general and pictorial works, Cultural studies, Popular culture, Humour, European history
Listen to a sample
This is the vital textbook for Brits, would-be Brits, and anyone who wonders what being a Brit really means. Pass me my hot water bottle, please
Wise and witty
An instant classic
Mikes is a master of the laconic yet slippery put-down: "The trouble with tea is that originally it was quite a good drink"
In all the miseries which plague mankind, there is hardly anything better than such radiant humour as is given to you. Everyone must laugh with you - even those who are hit with your little arrows.
Bill Bryson is George Mikes' love-child
Brilliantly comical
How to be an Alien inspired me ... Some of his observations remain remarkably fresh and relevant 70 years later, but it's his tone that impressed me
Full of the very best advice that any would-be Brit should need (and for those of us who have forgotten exactly how it is to be ourselves) it's a jolly good read
Very funny
I used to think that Mikes's world has gone, but it has returned to us in spades via the referendum.
I love it and read it cover to cover. Also has good tips for talking about the weather, not that we need them