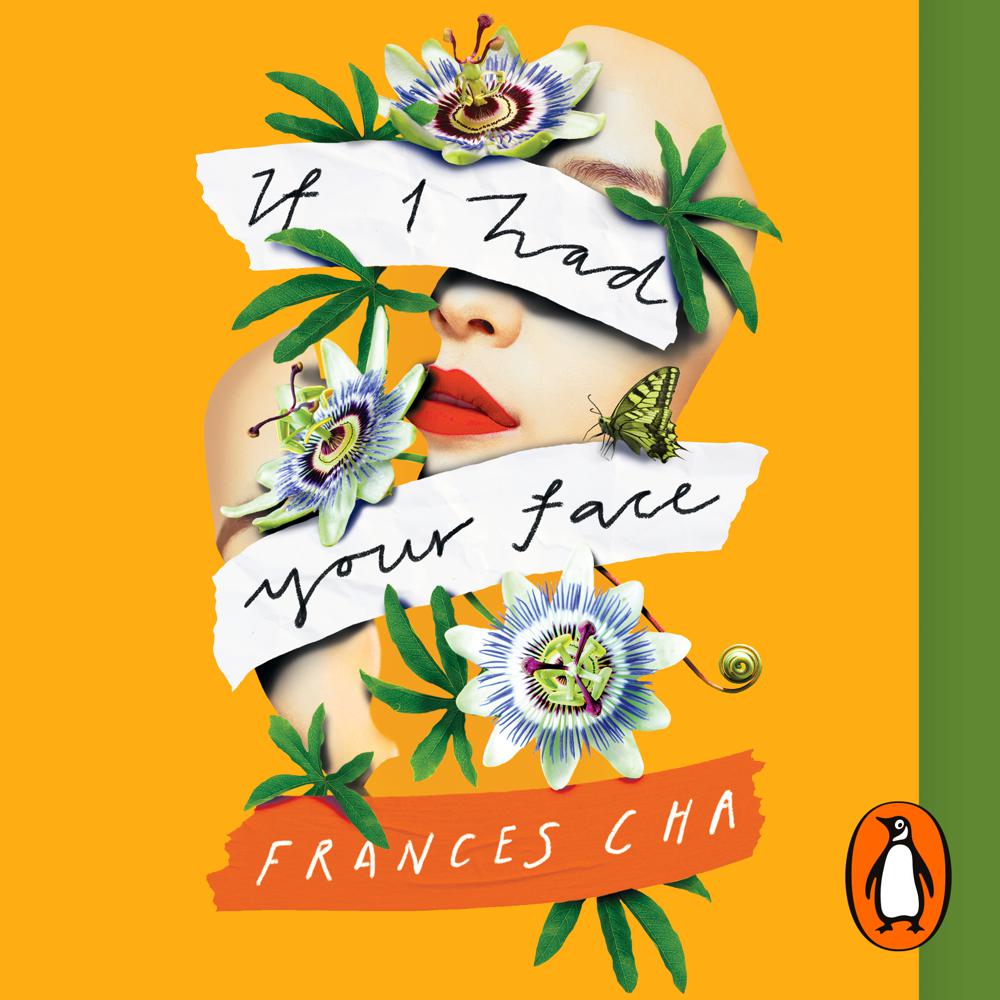 Narrated By: Frances Cha, Sue Jean Kim, Ruthie Ann Miles, Jeena Yi
Duration: 8 hours and 11 minutes
What to expect
Brought to you by Penguin.
If I Had Your Face plunges us into the mesmerizing world of contemporary Seoul - a place where extreme plastic surgery is as routine as getting a haircut, where women compete for spots in secret 'room salons' to entertain wealthy businessmen after hours, where K-Pop stars are the object of all-consuming obsession, and ruthless social hierarchies dictate your every move.
Navigating this hyper-competitive city are four young women balancing on the razor-edge of survival: Kyuri, an exquisitely beautiful woman whose hard-won status at an exclusive 'room salon' is threatened by an impulsive mistake with a client; her flatmate Miho, an orphan who wins a scholarship to a prestigious art school in New York, where her life becomes tragically enmeshed with the super-wealthy offspring of the Korean elite; Wonna, their neighbour, pregnant with a child that she and her husband have no idea how they will afford to raise in a fiercely competitive economy; and Ara, a hair stylist living down the hall, whose infatuation with a fresh-faced K-Pop star drives her to violent extremes.
'Absolutely stunning. . . Assured, bold, and electrifying' Taylor Jenkins Reid, Sunday Times bestselling author of DAISY JONES & THE SIX

'One of the buzziest debuts of the year, If I Had Your Face transports readers to glittering, futuristic Seoul... Essential reading' Vogue

'A stunning debut' Sunday Times
'An eye-opening story of female friendship set against the brutal beauty standards of south Korea' Glamour

'A brilliant debut' Pandora Sykes, The High Low Podcast

'Culturally fascinating, emotionally layered, gripping and smart' Curtis Sittenfeld, bestselling author of PREP and AMERICAN WIFE
© Frances Cha 2020 (P) Penguin Audio 2020
Genre
'Street' fiction, Contemporary lifestyle fiction, Narrative theme: Coming of age, Narrative theme: Sense of place, Narrative theme: Interior life, Narrative theme: Love & relationships
Listen to a sample
An insightful, powerful story from a promising new voice
A gripping tale at once unfamiliar and unmistakably universal
An intimate, panoramic debut... An enthralling read from the very first page.
Make way for Frances Cha, an entrancing new voice who guides us into the complexities and contradictions of modern-day Seoul... I devoured it in a single sitting, and so will you.
Cha's timely debut deftly explores the impact of impossible beauty standards and male-dominated family money on South Korean women
Troubling, kaleidoscopic, and hugely enjoyable
A story of four women in Seoul and the way that economic and social realities determine the paths available to them
Absolutely stunning . . . Assured, bold, and electrifying, If I Had Your Face marks the entrance of a bright new voice in fiction
If I Had Your Face is a vivid, eviscerating depiction of social realism in contemporary Seoul. Frances Cha renders gender and class struggles with forensic detail, in a luminous voice both knowledgeable and compelling.
Compelling, understated, casually brutal, and very cynical. I love it.
If you loved Crazy Rich Asians or Daisy Jones And The Six then this is going to be right up your street
Cha's striking first novel follows four young women in Seoul, South Korea trapped in a sphere of impossible beauty standards
Wonderful... unsettling and deeply affecting - the writing is beautifully spare, and captures with such clarity what it means for these four young women to be taught to hope for everything and yet continuously to receive nothing
A provoking, ultimately inspiring tale of women pushing back against oppressive customs both traditional and new . . . Frances Cha, like her quartet of narrators, has a rebel's heart
It's difficult to believe this is Frances Cha's first novel-she's a masterful storyteller. I couldn't put IF I HAD YOUR FACE down; I was riveted by the stories of four young women navigating life in the extreme, competitive environment of modern Seoul. I loved reading about a world I knew nothing about, and from the first page, it was clear Cha was the best possible guide. I highly recommend this novel.
Mesmerizing... weaves together the complexities and contradictions of modern-day Seoul, in an ultimately uplifting story of women living in defiance of oppressive customs
If I Had Your Face is hilarious, cuttingly observant, feminist, and all-around delightful. It is hard to write a book about four protagonists and make you care for all of them-yet somehow Cha succeeds.
Each voice in this quartet cuts through the pages so cleanly and clearly that the overall effect is one of dangerously glittering harmony. The tale told here is as engrossing as a war chant, or a mosaic formed with blades, every piece a memento sharpened on those unyielding barriers between us and our ideal lives.
I loved this book. It offers a fascinating window on a place and culture I knew little about, and yet from the first page it was intensely relatable - I recognised these women like friends, colleagues or sisters. Invigorating in its honesty and near-filmic in its descriptive power, If I Had Your Face is brilliantly-drawn tableau of the universalities of womanhood, the pressures we grapple with, and the way female bonds can carry us through.
One of the buzziest debuts of the year, If I Had Your Face transports readers to glittering, futuristic Seoul, where four young women are grappling with a culture devoted to extreme plastic surgery and so-called room salons, in which men "pay to act like bloated kings" while being waited on by cosmetically "enhanced" girls. Essential reading in what Jia Tolentino memorably called the age of Instagram face.
I love the way Frances Cha rotates between mindsets to look at how beauty and privilege influence the way women live, whilst maintaining a sly lightness