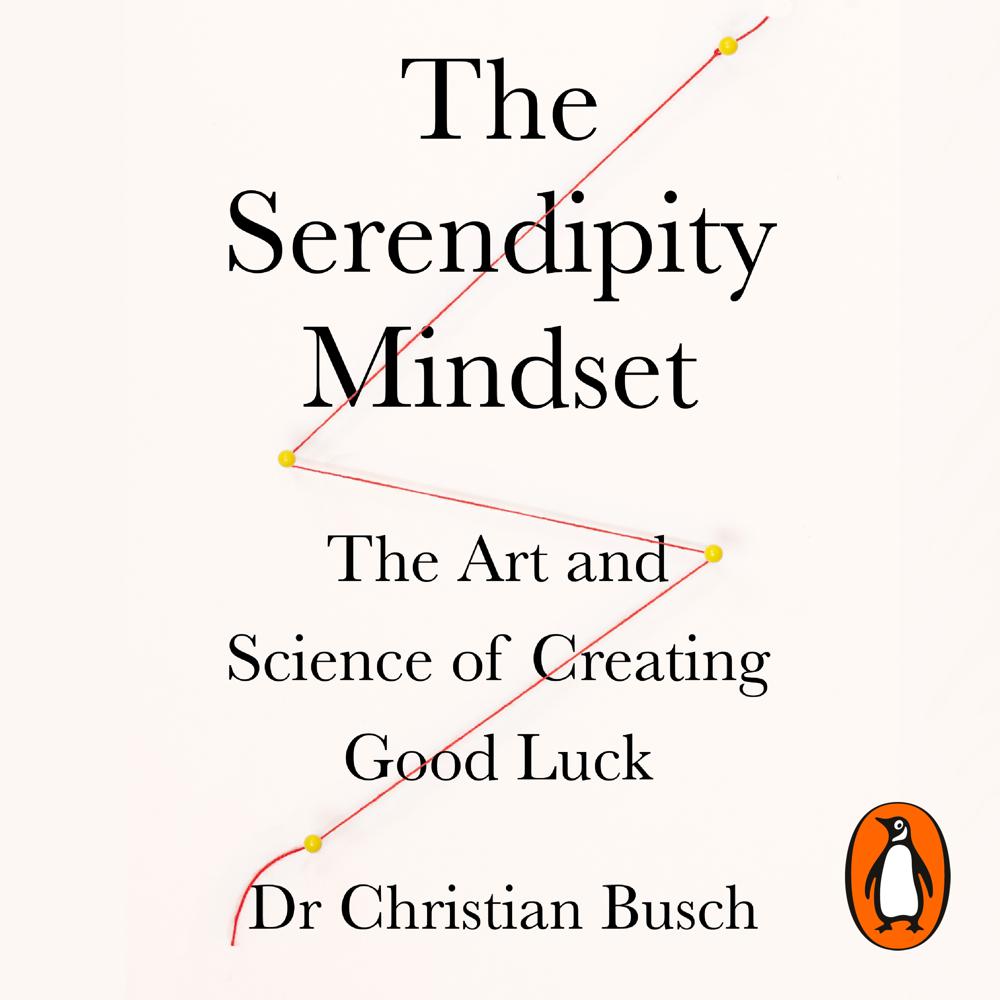 Narrated By: Gabriel Vaughan
Duration: 11 hours and 14 minutes
What to expect
Brought to you by Penguin.

What if being lucky was a skill that you could master and share with other people?
Modern life can feel like an endless sequence of cancelled plans, last-minute meetings and delayed journeys. So how can we use unpredictability to our advantage? LSE and NYU academic Dr Christian Busch has spent a decade exploring how, if acted upon, unexpected encounters can enhance our worldview, expand our social circles and create new professional opportunities. In this book, he reveals the secrets behind the hidden force that rules the universe: serendipity.
From social mobility in Sub-Saharan Africa to accidental energy-saving multinationals in the West, he has studied hundreds of subjects internationally who improved their lives by learning to see opportunities in the unexpected. We meet people from all backgrounds, from couples who first interacted during chance encounters to businesspeople who invented multi-million ideas after a best-laid plan misfired, learning the fundamental common denominators among lucky people.
The Serendipity Mindset is a revolutionary exploration of a well-researched and essential life skill that we can all develop in a few simple steps. By learning to identify, act on and share it, we can use uncertainty as a pathway to more joyful, purposeful and successful lives.
© Dr Christian Busch 2020 (P) Penguin Audio 2020
Genre
Mind, body, spirit: thought & practice, Assertiveness, motivation, self-esteem & positive mental attitude, Advice on careers & achieving success, Lifestyle & personal style guides
Listen to a sample
Christian Busch shows us that understanding how serendipity works can change the way we work and live. Drawing from both cutting-edge science and real-world examples, The Serendipity Mindset is a wise, exciting and life-changing book
Why is the "serendipity mindset" that Christian Busch describes in these pages so important? To fully leverage the discoverability and connectivity that today's mobile networked world enables, you must hone your ability to connect the dots of chance encounters and seemingly random information in creative and productive ways. This book can help you do that - highly recommended!
The serendipity mindset is more than just a way to create exciting opportunities, it's the foundation for a more optimistic and meaningful life. An important book for a complicated world
'The book has changed my life for the better. During idle moments in which I might previously have second-guessed myself, I am now determined to say something kind, to thank someone, to make a connection'
How to create the opportunities for a successful and fulfilling life? Christian Busch shows convincingly that it's more than blind luck in The Serendipity Mindset, which offers excellent practical guidance for all
In this incisive book, Christian Busch reveals that luck isn't always dumb. People who can see what others don't - who are awake to the high probability of the improbable - can achieve and contribute in ways their more blinkered colleagues cannot. The Serendipity Mindset is a bracing and hopeful antidote to a world addicted to efficiency and control