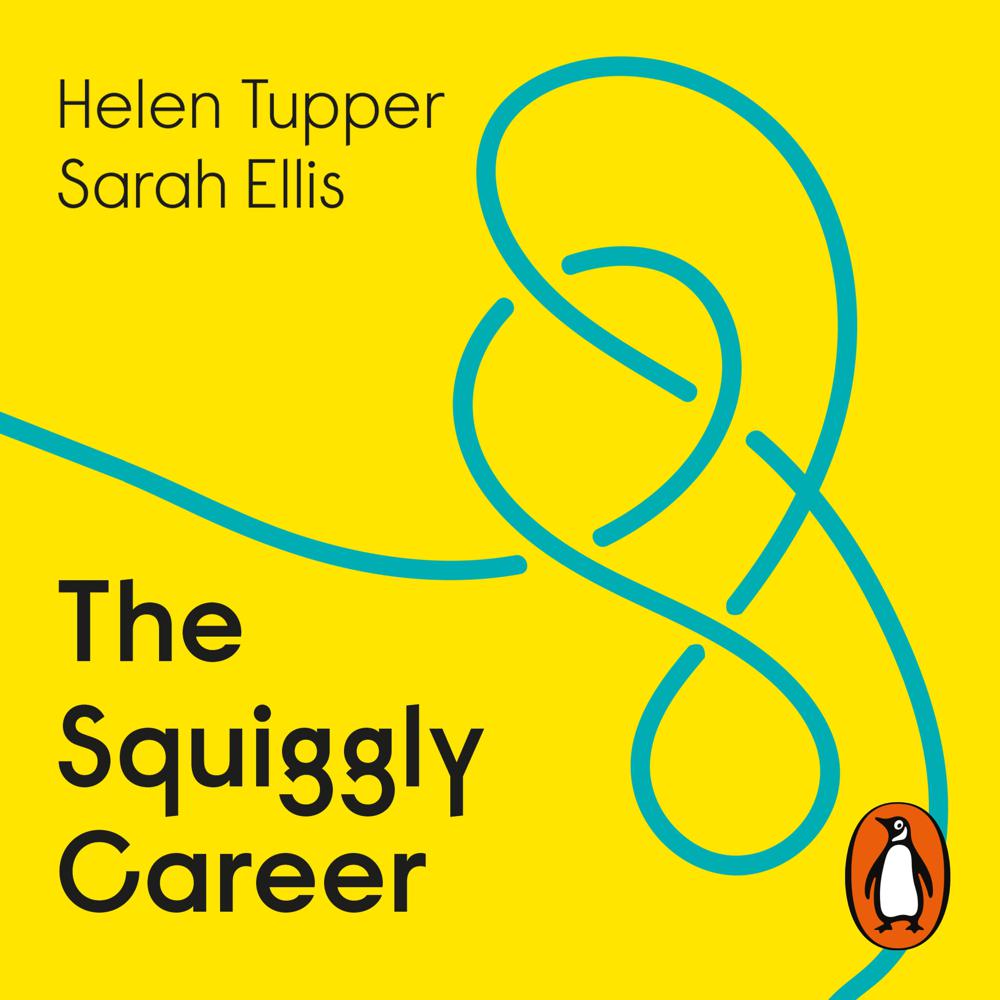 Narrated By: Helen Tupper, Sarah Ellis
Duration: 5 hours and 28 minutes
What to expect
Brought to you by Penguin.

Career ladders and jobs for life are a thing of the past

Today, we're living in a world of squiggly careers, where moving frequently and fluidly between roles, industries, locations, and even careers, is becoming the new normal. Squiggly careers can feel stressful and overwhelming, but if you know how to make the most of them, they can be full of opportunity, freedom and purpose.

And to make the most of our increasingly squiggly careers we need to answer some important questions: What am I good at? What do I stand for? What motivates and drives me? Where do I want to go in the future?

In The Squiggly Career, you'll learn how to:
- Play to your super strengths
- Discover your values
- Overcome your confidence gremlins
- Build better support networks
- Explore your future possibilities

Packed with insights about the changing shape of work, exercises to fuel your growth, and tips and inspiration from highly successful people, this book will help you be happier, and ultimately more successful in your career.

© Helen Tupper and Sarah Ellis 2020 (P) Penguin Audio 2020
Genre
Office & workplace, Careers guidance, Assertiveness, motivation, self-esteem & positive mental attitude, Management: leadership & motivation, Job hunting / changing careers
Listen to a sample
Logical, practical and based on tried and tested methods
Many of us never take a moment to think about how we can sculpt our careers to match our interests. I was swept away with how effortlessly The Squiggly Career turns some of the most daunting conundrums into simple and rewarding reflections. Like going one-to-one with a personal career coach, it's impossible to leave this book without having a massive personal breakthrough
I LOVED this book and bought it for countless people - it is the gift that keeps on giving. It feels like a practical, powerful one-on-one coaching session mixed with a pep talk from an understanding friend. This book will encourage you to be proud and excited to keep on living out your own unique squiggy career. It might just be the permission slip you didn't know you needed
The Squiggly Career is no ordinary business book. Practical, pithy and personal it will revolutionize the way you think about work
As we all juggle side-steps, hustles and pivots, The Squiggly Career is about navigating work in a way that suits you. Discovering how to make the most of your own strengths and identify what you want out of your career, it's a timely and brilliant handbook for now.
All the best careers are squiggly. That sounds fun - and it can be fun - but it also takes a lot of know-how and thinking, which is what this book provides. I wish I'd had it when I squiggled my way through multiple careers
The greatest goal for any 21st century professional is to have a squiggly career. The days of linear progression belong to history. The joys of trying new things, working it out and making it up are all of our working futures. Work is dead, long live the squiggly career!
A practical and excellent guide for anyone who wants to take charge of their career, play to their strengths and design a career on their own terms. Squiggly careers are the new normal indeed, I'll be reaching for this book time and time again and so wish it existed when I started out!
The Squiggly Career is a brilliant guide. Read it and get the tools you need to thrive in your career now and in the future
An indispensable guide to creating your own working life
A fantastic book on how to maximise your chances of a happy and rewarding work life. It all starts with knowing yourself and your values - with simple exercises that make you think deeply about who you are and what you want to spend all that time at work actually doing. Jump in and squiggle