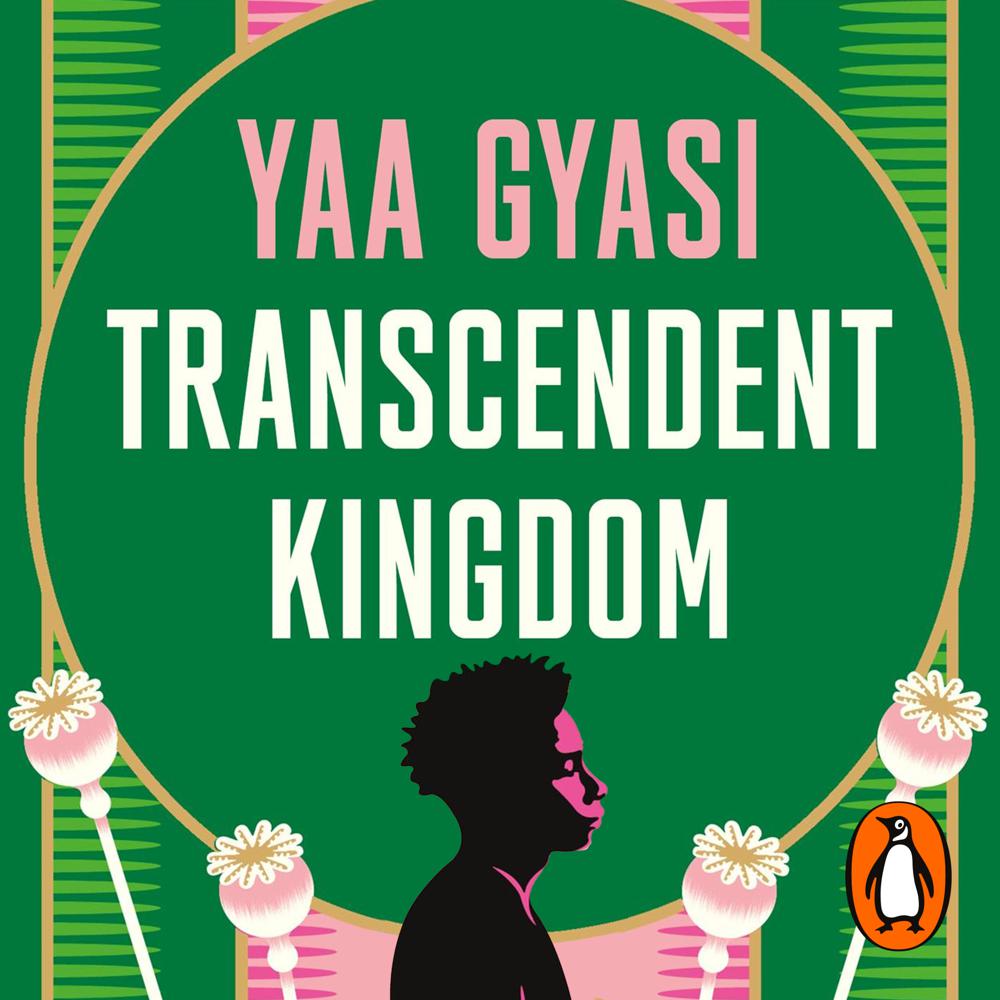 Narrated By: Bahni Turpin
Duration: 8 hours and 41 minutes
What to expect
Brought to you by Penguin.

From the bestselling author of Homegoing comes a searing novel of love and loss, addiction and redemption, straight from the heart of contemporary America.

As a child Gifty would ask her parents to tell the story of their journey from Ghana to Alabama, seeking escape in myths of heroism and romance. When her father and brother succumb to the hard reality of immigrant life in the American South, their family of four becomes two - and the life Gifty dreamed of slips away.

Years later, desperate to understand the opioid addiction that destroyed her brother's life, she turns to science for answers. But when her mother comes to stay, Gifty soon learns that the roots of their tangled traumas reach farther than she ever thought. Tracing her family's story through continents and generations will take her deep into the dark heart of modern America.

'I would say that Transcendent Kingdom is a novel for our time (and it is) but it is so much more than that. It is a novel for all times. The splendor and heart and insight and brilliance contained in the pages holds up a light the rest of us can follow' Ann Patchett

'Absolutely transcendent. A gorgeously woven narrative . . . not a word or idea out of place. THE RANGE. I am quite angry this is so good' Roxane Gay

'A stirringly gifted writer' New York Times

© Yaa Gyasi 2020 (P) Penguin Audio 2020
Genre
Family life fiction, Modern and contemporary fiction, Narrative theme: Interior life, Narrative theme: Death, grief, loss, Narrative theme: Social issues
Listen to a sample
A piercing story of faith, science and the opioid crisis . . . Transcendent Kingdom really sings. There's bravery as well as beauty here
Transcendent Kingdom is a novel for all times
Absolutely transcendent. A gorgeously woven narrative . . . not a word or idea out of place. I am quite angry this is so good
Transcendent Kingdom is a quietly magnificent novel - vivid, touching and beautifully written, and also unafraid to be, and to remain, really very sad.
Her equally outstanding second novel, Transcendent Kingdom, smaller in scale, is another graceful exploration of trauma reverberating through a family...introspective and intimate
This novel is an unflinching account of loss, but it is also a moving tribute to the ability of the human spirit to endure such tragedies
Gyasi's novel is a thoughtful analysis of a pressing social problem
Among other things [Transcendent Kingdom] is a sharp reckoning with the tensions between race, science and religion...its scope is pared back, its register intimate - not many writers can switch style like this
A powerful portrayal of love and faith that reminds us how our parents' actions can ripple through generations
[A] mightily enjoyable novel
Perhaps neither science nor religion alone could capture transcendence, but Gyasi has proved, once again, that a novel can
A book of blazing brilliance . . . A double helix of wisdom and rage twists through the quiet lines of this novel. Yaa Gyasi is one of the most enlightening novelists writing today
A compelling look at a woman's struggle to move on from the devastating effects of her family falling apart in front of her eyes
The must-read book of the year so far
A powerful, wholly unsentimental novel about family love, loss, belonging and belief that is more focused but just as daring as its predecessor, and to my mind even more successful
Gyasi's second novel, Transcendent Kingdom, is a very different book, and, I think, a better one - contemporary, personal, acutely focused on a single family, and intensely felt
Exquisitely written with a lightness of touch despite its difficult themes; this novel is a triumph
Raw, powerful storytelling that tackles race, religion, addiction and grief in a thoughtful way
With deft agility and undeniable artistry, Gyasi's latest is an eloquent examination of resilient survival
The Ghanaian-American has become a firm literary favour...Transcendent Kingdom is sure to cement her spot further
Meticulous, psychologically complex ... At once a vivid evocation of the immigrant experience and a sharp delineation of an individual's inner struggle, the novel brilliantly succeeds on both counts
Transcendent Kingdom is quiet in the way a wise soul will sit in the corner, clear their throat and when they speak, everyone listens...Transcendent Kingdom is a book always asking this question: how did we get here?
The range Gyasi displays in just two books is staggering
Remarkable, a devastating account of America . . . explores horror without ever losing sight of humanity or hope
A stirringly gifted writer. It's impossible not to admire the ambition and scope of Homegoing
If you want to know why the world is this way, try this book for starters
I need a book like this to remember what is possible
Beautifully written . . . a raw look at the personal destruction caused by the opioid crisis
A poignant story of family love, loss and ambition
Yaa Gyasi's writing is shining even as the tangled traumas of the past come to the surface
'Yaa's depiction of these illnesses; substance addiction and depression and the family's deep-rooted tangled traumas, is skilful . . . Transcendent Kingdom is a story of love, loss and redemption, and holds a mirror up to one version of the first-generation immigrant experience that will sadly seem familiar to many of us