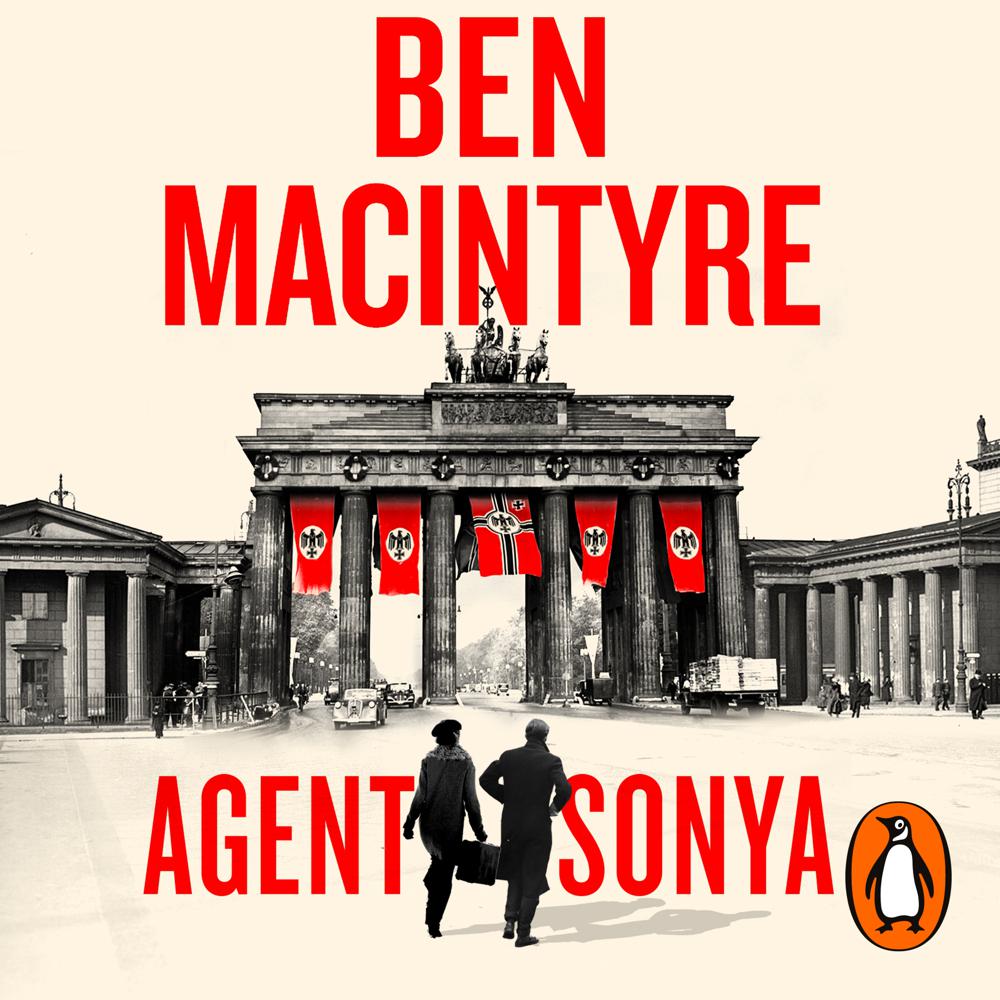 Narrated By: Ben MacIntyre
Duration: 14 hours and 14 minutes
What to expect
Brought to you by Penguin

A TOP TEN SUNDAY TIMES BESTSELLER

'His best book yet' The Times

'Macintyre's page-turner is a dazzling portrait of a flawed yet driven individual who risked everything (including her children) for the cause' Sunday Times

DISCOVER THE INCREDIBLE TRUE STORY OF THE SPY WHO ALMOST KILLED HITLER - FROM THE BESTSELLING AUTHOR OF THE SPY AND THE TRAITOR

Ursula Kuczynski Burton was a spymaster, saboteur, bomb-maker and secret agent. Codenamed 'Agent Sonya', her story has never been told - until now.

Born to a German Jewish family, as Ursula grew, so did the Nazis' power. As a fanatical opponent of the fascism that ravaged her homeland, Ursula was drawn to communism as a young woman, motivated by the promise of a fair and peaceful society.

From planning an assassination attempt on Hitler in Switzerland, to spying on the Japanese in Manchuria, to preventing nuclear war (or so she believed) by stealing the science of atomic weaponry from Britain to give to Moscow, Ursula conducted some of the most dangerous espionage operations of the twentieth century.

In Agent Sonya, Britain's most acclaimed historian Ben Macintyre delivers an exhilarating tale that's as fast-paced as any fiction. It is the incredible story of one spy's life, a life that would alter the course of history . . .

'Macintyre does true-life espionage better than anyone else' John Preston

'Macintyre has found a real-life heroine worthy of his gifts as John le Carré's nonfiction counterpart' New York Times

'This book is classic Ben Macintyre . . . quirky human details enliven every page' Spectator

© Ben MacIntyre 2020 (P) Penguin Audio 2020
Genre
Espionage and secret services, Second World War, True war and combat stories, General and world history
Listen to a sample
The best true spy story I have ever read
Thrilling...Macintyre will have you hooked to her life's every twist and turn
Macintyre does true-life espionage better than anyone else. He has a remarkable ability to construct a narrative that is as taut and urgent as it is carefully nuanced.
Macintyre has found a real-life heroine worthy of his gifts as John le Carré's nonfiction counterpart
This book is classic Ben Macintyre...quirky human details enliven every page... it is Macintyre's own vivid retelling of her perilous professional, personal and political life that make Agent Sonya such an accessible spy story.
He has the unerring gift of uncovering those astonishing truths that make even the best novelists of espionage seem both earthbound and artificial in comparison
His best book yet
Another year, another blockbuster real-life spy tome... Think John le Carré at his early best - but fact not fiction
He...spins gloriously through one of the most extraordinary private lives of the 20th century
In Agent Sonya, Macintyre has pulled off his most remarkable trick: he leaves us admiring, and even cheering for, the woman at the heart of his story, someone who not only wanted to destroy our democracy but helped Russia get a nuclear bomb. She is the strongest character of all in Macintyre's bestselling series of wartime tales... I raced through the pages to keep up with the plot
This impeccably researched account of her double life spans continents and is brilliantly compelling
Macintyre's page-turner is a dazzling portrait of a flawed yet driven individual who risked everything (including her children) for the cause