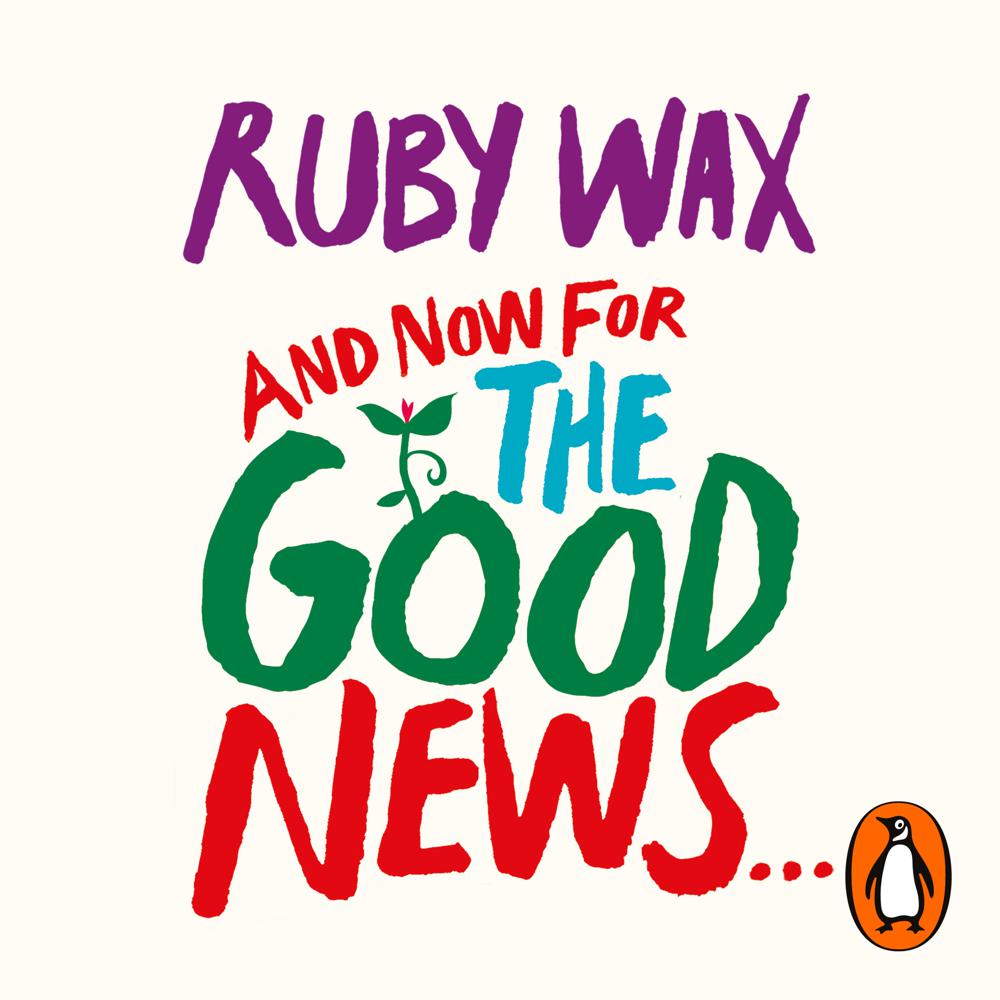 Narrated By: Ruby Wax
Duration: 7 hours and 5 minutes
What to expect
Brought to you by Penguin.

When was the last time that reading the news made you feel good?

Dear Reader,

I know what you're thinking, is it some kind of macabre joke? Has she been in a coma? How can Ruby Wax write a book about good news when the world is facing the worst disaster since the Plague?

Let me explain. I began writing in 2018, back when the world's worries were somewhat different. Climate change, greedy bankers, exam results, crap politicians, mental health: these are still HUGE ISSUES, but even the ancient soothsayers reading pig entrails couldn't have predicted this.

This is my new mission: to share the green shoots of hope peeping through the soil of civilization. Literacy is at an all-time high, world-hunger is likely to be eradicated this century, technological improvements are saving lives ­- just to scratch the surface. I've talked to everyone from leaders to scientists to tech geniuses. I've done the research and practiced what I preach. And my conclusion? Behind the clouds, the sun still shines.

So here's to the shoots - may they become a blueprint for how the world can shift for the good. Hopefully we'll learn from them.

Love, Ruby

© Ruby Wax 2020 (P) Penguin Audio 2020
Genre
Popular psychology, Self-help, personal development and practical advice, Mindfulness, Coping with stress, Assertiveness, motivation, self-esteem and positive mental attitude, Mind, body, spirit: thought and practice, Mind, body, spirit: meditation and visualization, Philosophy of mind, Coping with anxiety and phobias, The environment, Memory improvement and thinking techniques
Listen to a sample
In a world of relentlessly worrying news, finally a moment of good. I adored reading And Now for the Good News - truly there is hope
It's the antidote to all Covid angst life anxieties & proves that optimism is not an eye disease
With this marvellous book, Ruby Wax has confirmed her position as one of the most readable, inspirational and engaging writers in the field of human mental health, happiness and fulfilment.
Easy-to-read and interesting take on (...) what's good in the world
This is a good read by my friend Ruby Wax and it's actually positive about the future, which I must say isn't something that often occurs to me about the future. Also, it's funny which I think is very important. And finally, Ruby has neither paid me, blackmailed me or threatened me to make me say this
A guide to mindfulness that's as hilarious as it is useful
It is nice even to think about Good News. Thank you for the book @Rubywax!
I think at this point in time we're all in need of as much good news as we can get! Ruby can always be guaranteed to lift your spirits!
Inspirational
I am reading and finding on every page a delicious morsel
A new book by Ruby is in itself Good News! It sounds like a tonic for the universal malaise
I loved it!
@Rubywax's New book is out on 17th September and it's GOOD NEWS.
She explores the goodness out there and how to cultivate it
A book celebrating what's good in the world (...) despite Covid-19, climate change and general political nastiness, there's so much good stuff going on. And we can improve our lives by leaps and bounds if we embrace it
This book couldn't be more needed right now!
I adored interviewing Ruby: she has such a fizzing, uniquely vibrant and clever way of thinking about things. And I've wanted her on the podcast for ages because she does such important work
The book the world NEEDS right now by one of my heroes
Ruby has beautifully fused neurology and spirituality and given us a means to cope with operating both a mind and a brain
In her imitable style, Ruby describes her global journey to hunt out people inventing a better world (...) self-compassion is at the heart of Ruby's philosophy