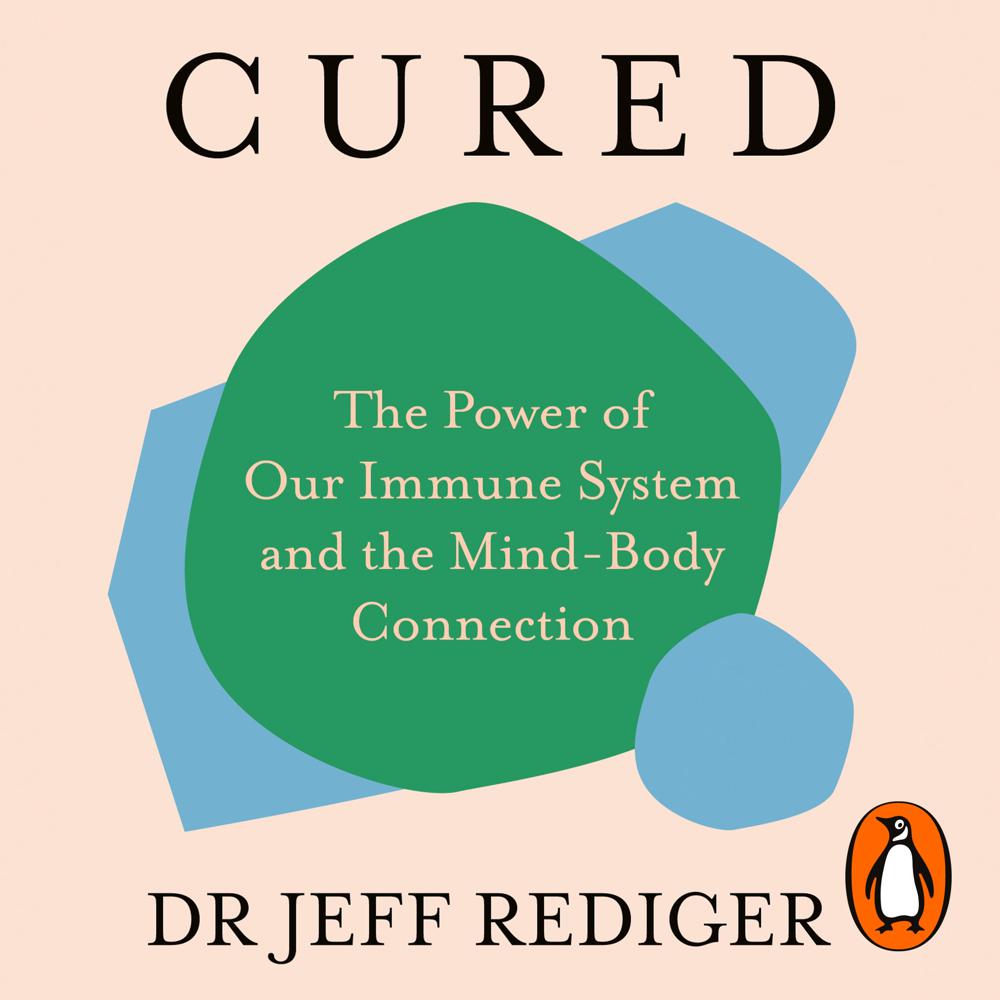 Narrated By: Jeff Rediger
Duration: 14 hours
What to expect
Brought to you by Penguin.
As a society, we push aside stories of remarkable recovery which don't fit our paradigm of one cause, one cure.
In the history of medicine, we have almost never used the tools of rigorous science to investigate remarkable recoveries from incurable illnesses. But, Dr Jeff Rediger, a world-leading Harvard medic, psychiatrist and theologian, has spent the last fifteen years studying thousands of individuals from around the world and examining the stories behind these extraordinary cases of spontaneous remission.
From retiree Claire, diagnosed with a violent form of pancreatic cancer and given weeks to live, to 23-year-old Matt, given a 2 per cent chance of surviving a lethal brain tumour. Both rejected chemotherapy and radiation, and went home to try to prepare themselves for acceptance and a peaceful death. Both are alive over a decade later, their bodies absent of all tumours.
Dr Rediger doesn't classify people like Claire or Matt as 'flukes' or 'outliers' but has analysed what they - and thousands of others - have done to cure themselves and reveals the common denominators of people who have beaten the odds, unlocking the secrets behind the mind-body connection and discovering the immense power of the immune system.
© Jeff Rediger 2020 (P) Penguin Audio 2020
Genre
Popular medicine & health, Complementary therapies, healing & health, Primary care medicine, primary health care, Health psychology, Biology, life sciences, Popular science, Occupational & industrial psychology, Popular psychology, Health, illness & addiction: social aspects, Mind, body, spirit: thought & practice, Public health & preventive medicine, Coping with cancer
Listen to a sample
The reversal of chronic illness or remission is now well documented. The mechanism in all cases seems to be restoration of homeostasis and self regulation, along with reduction of chronic inflammation. Dr. Rediger's book is an excellent guide to self healing
Fascinating bioscience on the phenomenon of spontaneous healing...[Cured] doubles as a pragmatic guide to improving general health...[and the author's] expert analysis drives much of this intriguing volume... Arrestingly written and chockablock with practical, empowering medical information, this thought-provoking and convincing chronicle of disease avoidance and 'remarkable recovery' will give even skeptics something to ponder.
An amazing piece of work ... Cured is packed with cutting-edge science and powerful, eye-opening real life case studies. Dr Jeff Rediger offers ground-breaking and scientifically-backed evidence of how trauma can have long-lasting effects on our bodies. This is a hopeful tale of how through resilience and meaningful lifestyle adjustments even the most serious of cases can be redeemed. Timely and beautifully written ... Everyone should read this book.
Cured is a rare glimpse into the mysteries of human health and disease. Why do some people with incurable disease suddenly heal? In an era of incurable chronic diseases causing 60% of all deaths worldwide, this book provides one potential way out.
Seasoned with the author's penetrating insights about healing, clearly articulated science and illuminating case histories, Cured opens genuine vistas of transforming illness into health even in the face of diagnoses conventional medical thinking habitually dismisses as hopeless
Cured is one of the most important books I've ever read. Dr Rediger presents dozens of case studies of people who defied the odds, many making complete recoveries even after being told to go home and get their affairs in order. In this book, he shows us why they recovered but he also gives us insights into how we, too, can tap into this amazing curative and regenerative power of the human body. This is a deeply inspiring book. I could hardly put it down.