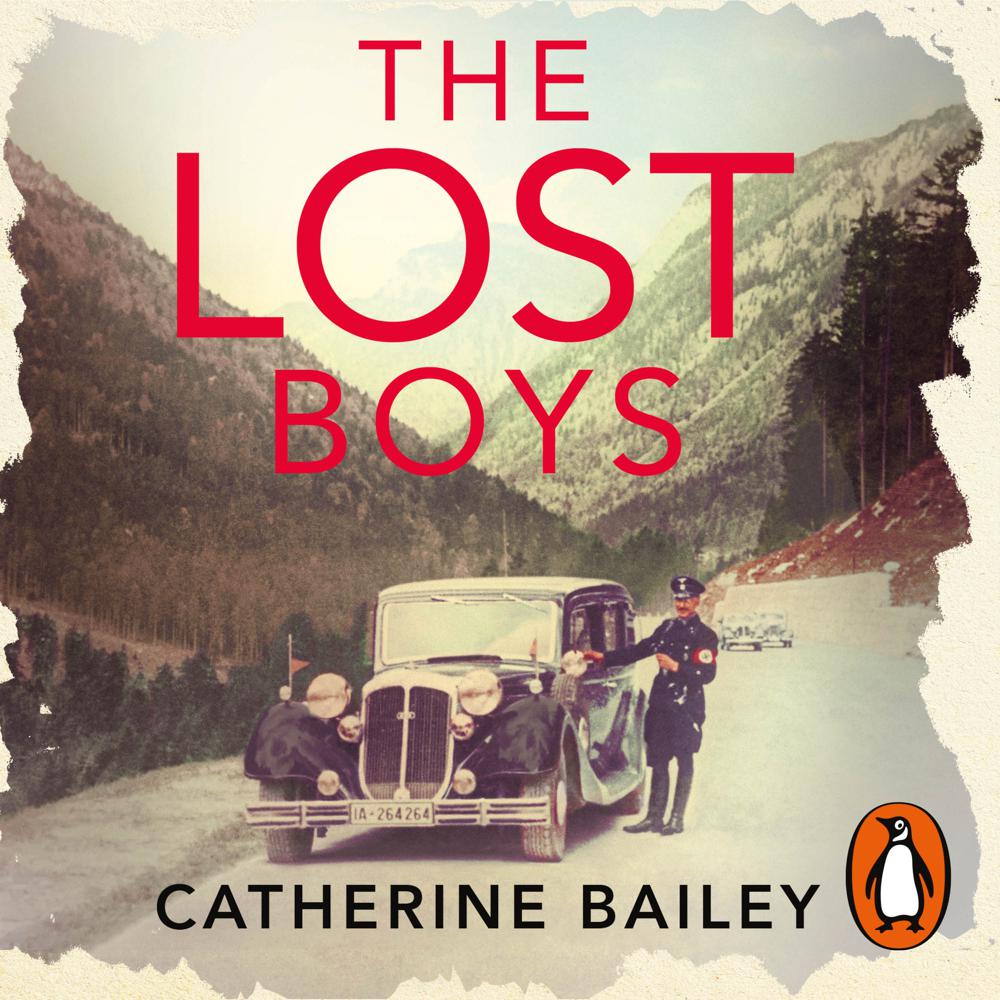 Narrated By: Laura Kirman
Duration: 15 hours and 27 minutes
What to expect
Brought to you by Penguin.

Berlin, September 1944. Ulrich von Hassell, former ambassador to Italy and a key member of the German Resistance, is executed for his part in an assassination plot against Hitler. In response to the attack, Himmler, leader of the SS, orders the arrest of all the families of the plotters.

In a remote castle in Italy, von Hassell's beloved daughter, Fey, is discovered just when she thought she had escaped the Nazi net. She is arrested and her two sons, aged three and two are seized by the SS. Fey has no idea of her children's fate as she is dragged away on a terrifying journey to the darkest corners of a Europe savaged by war.

Moving from a palazzo in the heart of the Italian countryside to the horrors of Buchenwald, Catherine Bailey tells an extraordinary story of resistance at the heart of the Second World War. The Lost Boys is an illuminating and devastating account of great personal sacrifice, of loss and, above all, of defiance.
Genre
Military history, Biography: historical, political and military, Second World War, True war and combat stories, European history, True stories of heroism, endurance and survival
Listen to a sample
Extraordinary. A rich and deep portrait. . . a gripping read
Catherine Bailey has already demonstrated a truly remarkable ability to intertwine searing family histories with great historical events. With The Lost Boys she outdoes even herself, with a true story that simultaneously shows huge personal empathy with the fate of two toddler brothers as well as a profound understanding of the pure evil that lurked at the heart of the Third Reich
I was gripped by The Lost Boys - it contained more tension, more plot in fact - than any thriller and was written with her usual extraordinary clarity and panache. To say that she makes history come alive is such a cliché and yet it's so true, she is absolutely one of my favourite writers
Bailey has an extraordinary talent for bringing history to life and The Lost Boys is as thrilling as any novel
Remarkable . . . The Lost Boys is a powerful, engrossing story of a journey into the heart of darkness and final escape from it
Bailey has a knack for bringing characters to life . . . Fascinating
One of the most harrowing, beautifully written and brilliantly researched books I have read in a very long time. I was completely absorbed from first page to last, and I enormously admire both Catherine Bailey's dedication to her subject and her expertise in recounting such a complex narrative. She is brilliant at conveying both character and location, and maintains an extraordinary control over every section of the story
Bailey has an extraordinary ability to penetrate right to the heart of a family and uncover often painful stories. An important book [that] reads like a terrifying thriller
Compelling. A remarkable piece of research which throws a bright shaft of light on powerful people, hypocrisy and the First World War
Gripping. Reads like the best kind of mystery story.
Extraordinary, fascinating, harrowing. A truly compelling read
Black Diamonds has the great gift of bringing to life personal histories...wonderfully paced and wholly satisfying