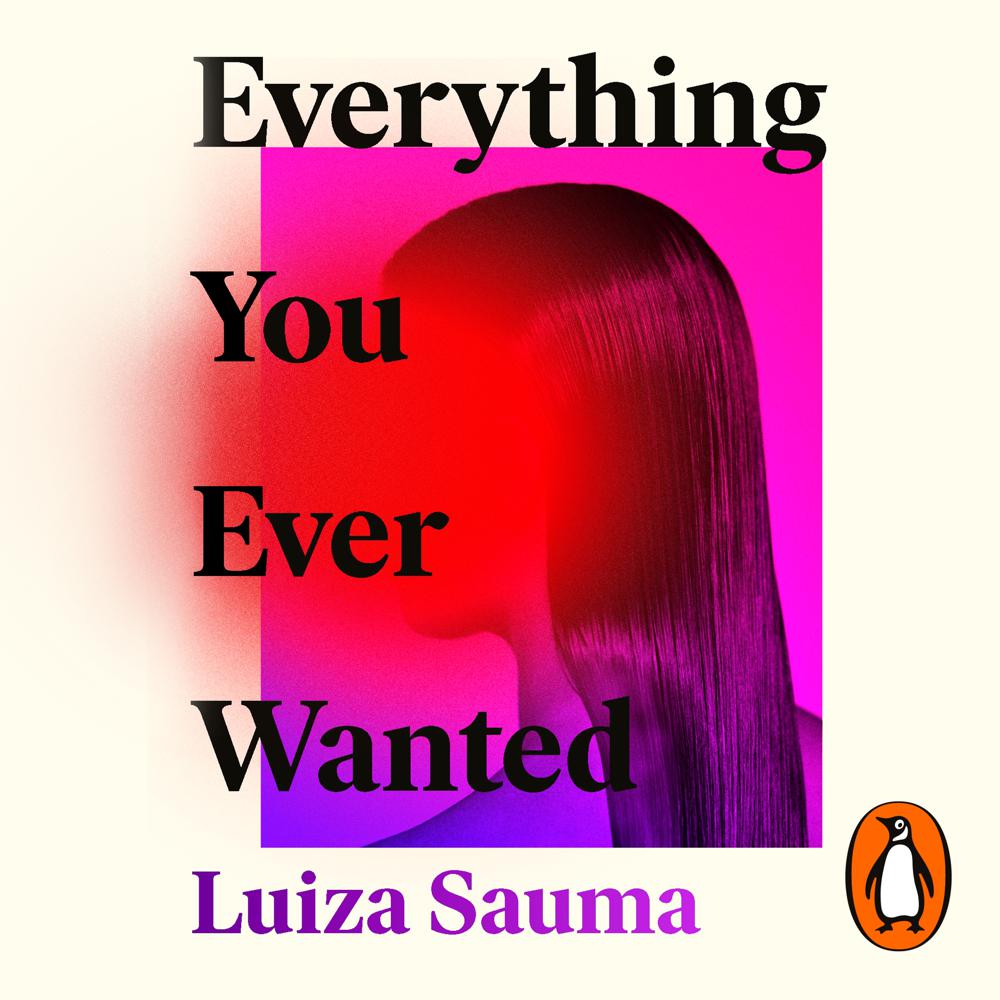 Narrated By: Stephanie Racine
Duration: 9 hours and 40 minutes
What to expect
Penguin presents the audiobook edition of Everything You Ever Wanted written by Luiza Sauma, read by Stephanie Racine.

You wake up. You go to work. You don't go outside for twelve hours at a time. You have strategy meetings about how to use hashtags. After work you order expensive drink after expensive drink until you're so blackout drunk you can't remember the circumstances which have led you to waking up in bed with your colleague. The next day you stay in bed until the afternoon, scrolling through your social media feeds and wondering why everyone else seems to be achieving so much. Sometimes you don't get out of bed at all.

Then you hear about Life on Nyx, a programme that allows 100 lucky winners the chance to escape it all, move to another planet and establish a new way of life. One with meaning and purpose. One without Instagram and online dating. There's one caveat: if you go, you can never come back.

But you aren't worried about that.

After all, what on Earth could there possibly be to miss?
Genre
Modern & contemporary fiction, Dystopian & utopian fiction, Family life fiction, Narrative theme: Death, grief, loss, Narrative theme: Sense of place
Listen to a sample
Sauma has the horrors of the workplace nailed with satirical precision
Tinged with melancholy and yearning, this novel is wry and frequently beautiful, and its culmination is surprising and deeply moving
Her writing is beautiful
Beautifully written . . . Everything You Ever Wanted explores our current obsession with a meaningful life
Courageous, haunting, and beautiful-with EVERYTHING YOU EVER WANTED, Luiza Sauma takes us on a breathtaking voyage through both the farthest reaches of space and the innermost depths of the human soul
Sauma's wondrous novel could not be more timely. Captures the era of social media addiction and status anxiety perfectly. . . . with echoes of The Truman Show and 1984
Everything You Ever Wanted is so sharp-eyed about our hidden hopes and tiny hypocrisies. Even the most fantastical elements feel painfully, perfectly true. I'd follow Sauma's voice down any wormhole
What Sauma captures so excellently is the low level anxiety that hums through everyday life
An important and poignant novel that captures the ennui, panic and stubborn optimism of the zeitgeist with spirit, humour and a fearless portrayal of human truth
Luiza Sauma's debut novel is that rare thing: a completely absorbing, brilliantly-designed, literary work.
Her writing is beautiful. I am sure I'll see her name on the spine of many a novel to come
Everything You Ever Wanted is one of the most original and urgent novels I've read this year. Sauma dives under the skin of the way we live now and makes it into an astonishing new shape. Funny, heart-breaking and thought-provoking - a novel that talks about all the things we are most afraid to talk about. Read it!
Sublime
Uplifting, unputdownable and mordantly funny, Everything You Ever Wanted is the dystopian beach read you didn't know you needed. It's a love letter to London from outer space. It's both a speculative dystopian drama and a deadpan office satire. It's a brilliantly relatable and ambitious ode to the humdrum and the sublime; a truly original novel that captures the pleasures and displeasures of modern, earthly life.
Every now and then, a book comes along and pins down the wild thoughts that have been circling around in your brain as you question the meaning of your life in the bath at midnight. Manages to sensitively unpack the frustrations of modern life while appreciating how funny the banality of it all is
A daring and original novel that asks profound questions about the way we live today whilst being simultaneously playful and fun. Sauma is brilliant at nailing the details of contemporary life in a way that is recognisable to anyone who has suffered the mundanity of office jobs.
Weird, wonderful and beautifully written
Sauma skewers the falsities and disappointments of contemporary life and work with rare sensitivity, unfolding an evocative narrative of unearthly escape. I loved it
Absorbing and ambitious. Filled with sharp observations about the way in which we live now, Everything You Ever Wanted is both an acute satire of our social-media dominated times, and a haunting examination of depression and anxiety rendered in diamond sharp prose with barely a wasted word. . . It deserves to be on every prize longlist this year
An arresting debut about memory and trauma. In this respect and others, it resembles Julian Barnes's Man Booker-winner, The Sense of an Ending.
For fans of Black Mirror
Millennial angst meets sci-fi