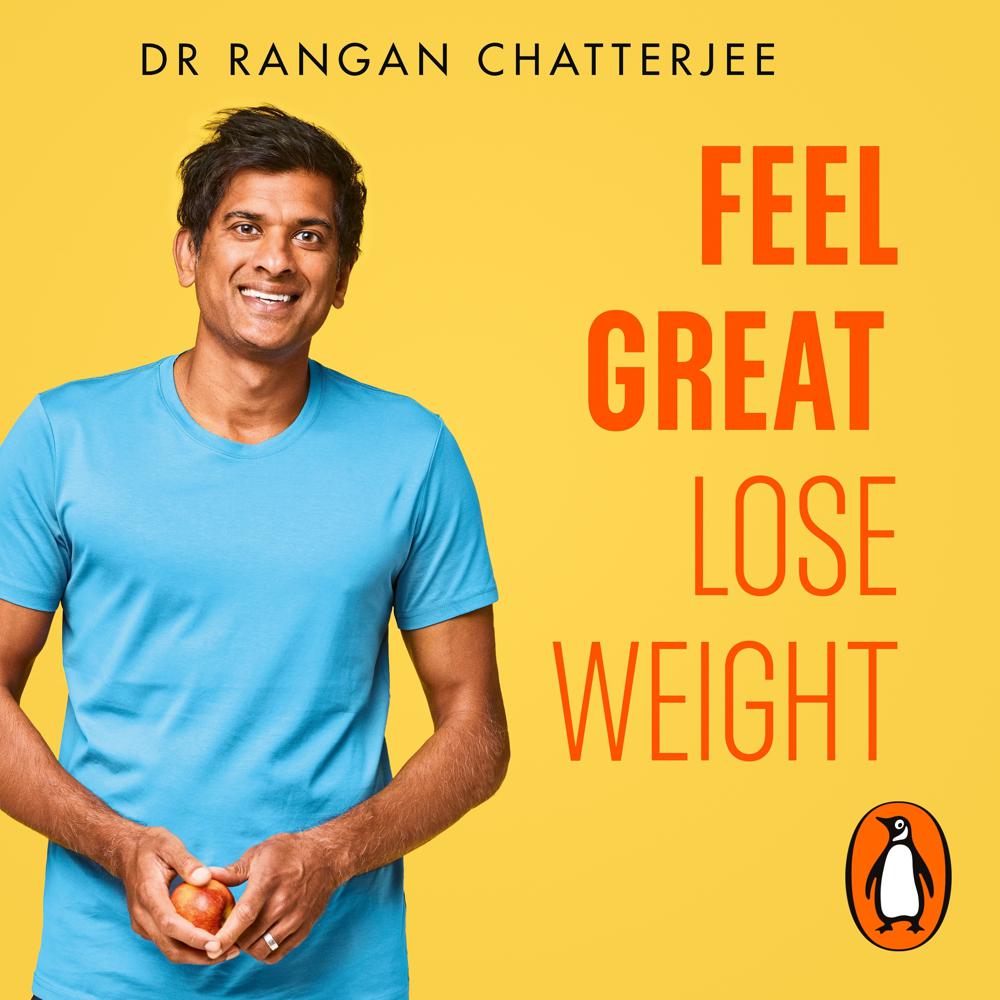 Narrated By: Rangan Chatterjee
Duration: 4 hours and 57 minutes
What to expect
Brought to you by Penguin.

THE LATEST BOOK FROM THE AUTHOR OF THE SUNDAY TIMES #1 BESTSELLER FEEL BETTER IN 5

It's more important than ever before that we get in shape, stay healthy and live well - Dr Chatterjee is back to show you how.

Weight loss isn't a race. It isn't one size fits all. Drawing on twenty years of experience as a GP, Dr Rangan Chatterjee has created a conscious, long-lasting approach to weight loss that goes far beyond fad diets and helps to find the best solutions that work for you. Packed with quick and easy interventions this book will help you:

1. Understand the effects of what, why, when, where and how we eat
2. Discover the root cause of your weight gain
3. Nourish your body without any crash diets or gruelling workouts
4. Build a toolbox of techniques to help you lose weight, for good

With Feel Great, Lose Weight you can make sustainable, medically-approved lifestyle changes and become a more energised, confident and healthy you.

'This is not a diet book. This is a whole new way of looking at what, why and how we eat and helps you design your own plan to build a better, healthier relationship with food' Fearne Cotton

'One of the most influential doctors in the country' Chris Evans

© Rangan Chatterjee 2020 (P) Penguin Audio 2020
Genre
Weight training, Diets & dieting, Mind, body, spirit, Cookery / food by ingredient: fruit & vegetables, Cookery / food by ingredient: rice, grains, pulses, nuts & seeds, Public health & preventive medicine, Men's health, Women's health, Health & wholefood cookery, Sports training & coaching
Listen to a sample
I'm lucky to have had a preview and it's a great book with practical simple tips for everyone!
This is not a diet book. This is a whole new way of looking at what, why and how we eat and helps you design your own plan to build a better, healthier relationship with food
This takes a holistic look at dieting. Rangan explains why sleeping more can be more effective than cutting back on foods you love, which is perfect for lockdown living
A fantastic guide packed with easy practical tips to sustain those good habits
His new book (...) empowers you to improve your health - and your diet - for good
Rangan schools us on how to discover the cause of weight gain, how to nourish our bodies without crash diets and gruelling workouts and explains a toolbox of techniques to help you lose weight for good (if that's what you want)
It is a beautiful book and has so much in it to help us feel good and prioritise our happiness and health
A blame-free book
Rangan is a wonderful thought leader and someone that is always on the cutting edge of practical lifestyle medicine. This book is extremely practical, insightful and easy-to-follow. He's a wonderful man!
Fad diets and intense workouts don't work and one size certainly doesn't fit all. But if you can build a 'tool box' of techniques, you can and will be in charge of your own weight loss and maintenance
This takes a holistic look at dieting. Rangan explains why sleeping more can be more effective than cutting back on foods you love, which is perfect for lockdown living