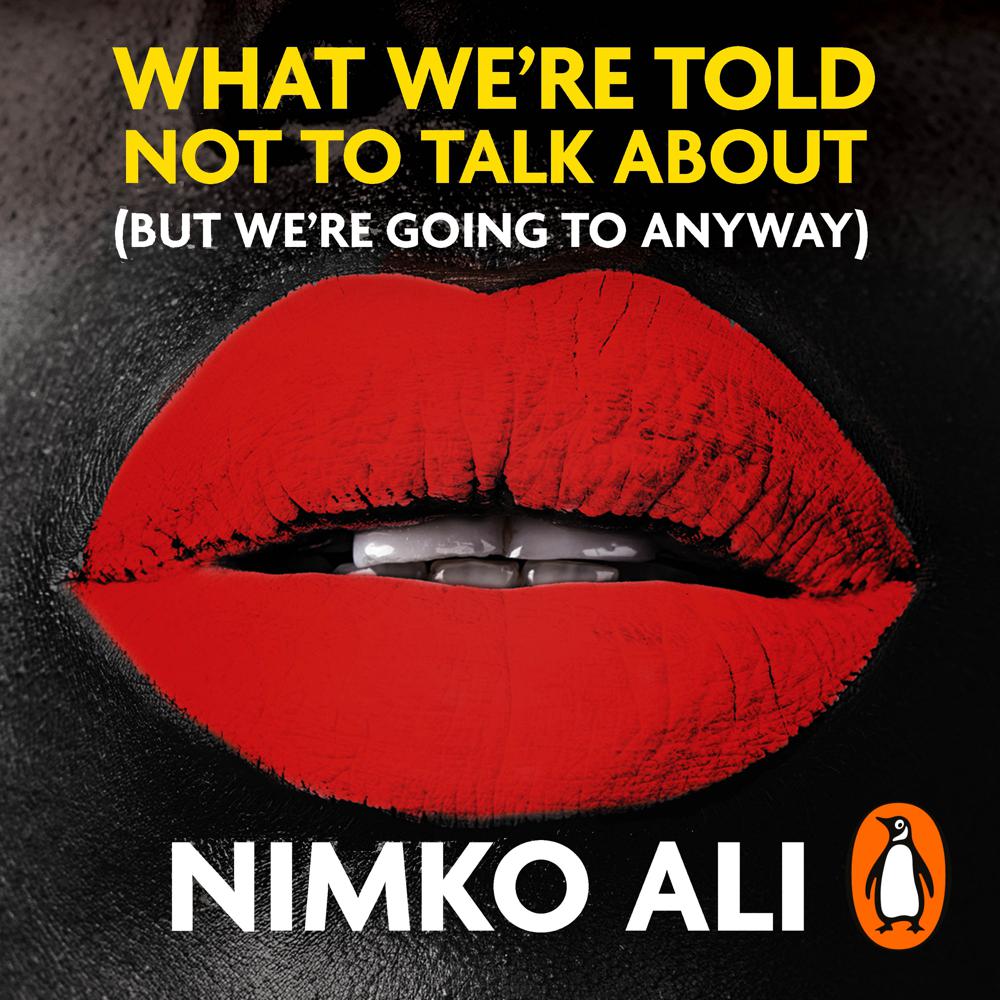 Narrated By: Nimko Ali, Amarah-Jae St Aubyn
Duration: 6 hours and 50 minutes
What to expect
Penguin presents the audiobook edition of What We're Told Not to Talk About (But We're Going to Anyway) by Nimko Ali, read by Nimko Ali and Amarah-Jae St Aubyn.

14 countries, 42 women, each with a story no one has heard before.

What do you do when you're living on the streets and on your period? What does it feel like to have a poo after you've given birth? How do we learn to love our bodies again after they've been abused? And, how do you know if you've ever really orgasmed? We all have questions about our bodies but often women's voices are silenced for being impolite or improper

What We're Told Not To Talk About (But We're Going To Anyway) is an important, taboo-breaking book that gives voice to the experiences of women from all walks of life, whose stories might not ordinarily be heard. Alongside Nimko's story of living with FGM, rebuilding her relationship with her own body and being a woman her own way, these are the true stories of real women who are sharing the experiences they've always been told should be secret and shameful.

The book is a call to arms for all women to reclaim the narrative around their bodies and to refuse to bow to the taboos which keep us silent. There is no such thing as oversharing.


'Hilarious and heart-breaking at the same time, Nimko has blown apart all taboos, blown apart the echo chamber and included all women in the feminist conversation. Essential reading for everyone' - Scarlett Curtis, author of Feminists Don't Wear Pink

'Nimko's book is going to shift the conversation around women's bodies. Our bodies, and everything they do, make us who we are'
Amika George, founder of Free Periods Campaign.

'Nimko says it how it is. There is no subject too taboo for her to tackle. We should all be talking about our vaginas and she is leading the way'
Bryony Gordon, author of Mad Girl

'Nimko Ali is my hero! She's an anti-FGM activist and is responsible for changing laws across the globe! She is also hilarious and wonderful'
Zoe Sugg

'Nimko Ali is heroine for our time, she destroys the notion of things being too rude to discuss' Caitlin Moran, author of How to Be a Woman
Genre
Feminism & feminist theory, Social & ethical issues, Women's health, True stories: general
Listen to a sample
Hilarious and heart-breaking at the same time, Nimko has blown apart all taboos ... Essential reading for everyone
Nimko Ali: a heroine for our time destroys the notion of things being too rude to discuss
Rude is going to shift the conversation around women's bodies.
A beautiful book with such a wide range of uplifting but often heart-breaking stories. Made us cry and think in equal measure.
Nimko Ali: a heroine for our time destroys the notion of things being too rude to discuss
Nimko says it how it is. There is no subject too rude for her to tackle. We should all be talking about our vaginas and she is leading the way.
Nimko Ali is my hero! She's an anti-FGM activist and is responsible for changing laws across the globe! She is also hilarious and wonderful.