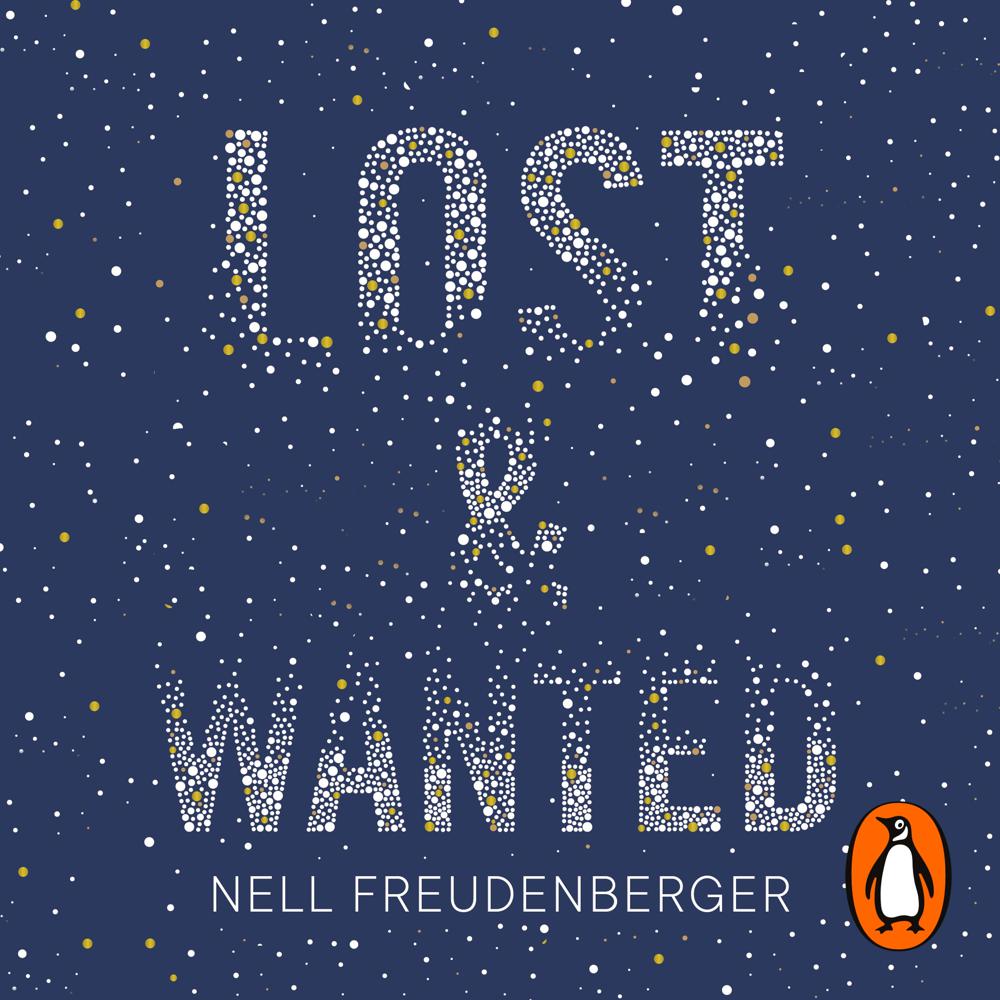 Narrated By: Anne Marie Lee
Duration: 13 hours and 31 minutes
What to expect
Penguin presents the audiobook edition of Lost and Wanted by Nell Freudenberger, read by
Anne Marie Lee.

Helen Clapp is a physics professor. She doesn't believe in pseudo-science, or time travel and especially not in ghosts. So when she gets a missed call from Charlie, her closest friend from university with whom she hasn't spoken in over a year, Helen thinks there must be some mistake. Because Charlie died two days ago.

Then when her young son, Jack, claims to have seen Charlie in their house just the other day, Helen begins to have doubts.

Through the grief of the husband and daughter she left behind, Helen is drawn into the orbit of Charlie's world, slotting in the missing pieces of her friend's past. And, as she delves into the web of their shared history, Helen finds herself entangled in the forgotten threads of her own life.

Lost and Wanted is a searing novel from one of America's most exciting writers about the sacred knottiness of female friendship, the forces which fuse us together and those which drive us apart.
Genre
Modern & contemporary fiction, Narrative theme: Death, grief, loss, Narrative theme: Coming of age, Narrative theme: Sense of place
Listen to a sample
Like the finely calibrated tools of particle physics described in its pages,NellFreudenberger's novel demonstrates an astonishing sensitivity to the forces that move us all. Her rendering of grief-with its shadings of denial, anger, longing, dark humor, and magic-is nothing short of perfection
Are we connected? Are we alone? Freudenberger's brilliant and compassionate novel takes on the big questions of the universe and proves, again, that she is one of America's greatest writers
Dazzling . . .[Freudenberger explores] the nature of ambition, success and grief . . . brilliant
An unambiguous success
Before the full scope of the accomplishment has sunk in-the lucid, compassionate portraits of a wide array of characters, the meticulous hand with which Freudenberger paints their world-you'll be beguiled, as I was, by Helen's narration, so full of humble longing and deep, sweet ruefulness
Deeply involving, substantial, suspenseful, and psychologically lush . . . With daring, zest, insight, wit, and compassion, Lost and Wanted gracefully and thrillingly bridges the divide between science and art
Dazzling . . . [Freudenberger] dramatizes, through Helen, both the dawning awareness that life doesn't always allow for second chances and the great midlife consolation prize: a greater appreciation for those chances - and people - one has been given.
The effect is beautiful . . . Reading it, I was moved by intimacies near and far, real and imagined, lost and found in all the echoing corners of the expanding universe
This spooky mystery fuses nimbly explained science with a finely calibrated meditation on grief and paths not taken
Tender, sharply observed and marvellously rich
[A] stunning portrayal of grief . . . The integration of ideas from physics sparks in the reader new ways of thinking about the nature of time and existence as well as, on a less cosmic scale, about human relationships . . .This is a beautiful and moving novel
An incandescent talent
Brimming with wit and intelligence and devoted to things that matter: life, love, death, and the mysteries of the cosmos. Nell Freudenberger is good at explaining physics, but her real genius is in the depiction of relationships. Each one in the novel-whether between adults, adults and children, or among children-is unique, finely calibrated, and real. The title is a line from a poem by W.H. Auden, which doesn't fully hit until the end of the book, when it takes on heart-rending poignancy
A true triumph
A marvellous book
Freudenberger has a real eye for the subtle differences in how people react to adversity, an ear for the way children talk, and an artist's clear-sighted commitment to seeing the totality of her characters
I love novels that are obsessed with the "erotics of knowledge," books that understand how ideas are not the opposite of feelings but rather their intense distillation. A. S. Byatt's "Possession," Ann Patchett's "State of Wonder," Barbara Kingsolver's recent "Unsheltered," and Nell Freudenberger's forthcoming "Lost and Wanted" all are marvelous depictions of the direct link between the body's cravings and the passions of the mind
Every minute I was away from this book I was longing to be back in the world she created
Freudenberger's outstanding achievement is that Lost and Wanted is also a moving story about down-to-earth issues like grief and loneliness
Genuinely moving . . . Freudenberger demonstrates her assurance as a novelist and her knowledge of the complicated arithmetic of familial love, and the mathematics of romantic passion
A great work of art treads the line between the ingenious and the improbable. This is true of Nell Freudenberger's remarkable Lost and Wanted. It somehow combines particle physics and paranormal phenomena to present a lucid, humane and wryly comic view of the way we live today. One reads the novel with pleasure and marvels at Freudenberger's courage and intelligence
Gorgeous, brainy, and passionate. Lost and Wanted is the best kind of big American novel: a majestic book that takes on nothing less than the nature of the universe-literally-while probing that similarly infinite mystery known as the human heart. Nell Freudenberger's writing is fearless and profound, as it absolutely must be in order to pull off this very modern ghost story that unfolds in the life of an MIT physicist. Freudenberger is one of our best novelists, and she's delivered a real powerhouse of a novel
Intellectually dazzling and almost unbearably moving, Lost and Wanted stayed with me long after I read it, its characters still moving in my brain like free electrons. Probing the mysteries of the physical universe and the equally mysterious nature of human connection, Nell Freudenberger writes fearlessly and lyrically about physics and grief; parenthood and friendship; the subtleties of race and the seriousness of female ambition. I've read many novels that make me think and some that made me cry, but few that did both as powerfully as this one did
With page-turning acceleration, Lost and Wanted is a piercing meditation on the immutable truths that mourning calls into question. Freudenberger [has a] gravity-defying gift
A deliciously precise and perceptive writer
This tender, engaging story takes a physicist for its heroine, and boldly bends the forces of the universe to the binding love between friends, between partners, between parents and their children. It's a literary and emotional adventure peopled by complex, sympathetic characters, some of whom happen to do science as they navigate their most important relationships
Endlessly rich . . . It is Freudenberger's willingness to accept human contradictions here - and to lay them out with a combination of calm rigour and rueful comedy - that so triumphantly makes Lost and Wanted the real thing
An iridescent story of friendship. Lost and Wanted is an extraordinary book, startling in its open curiosity and love