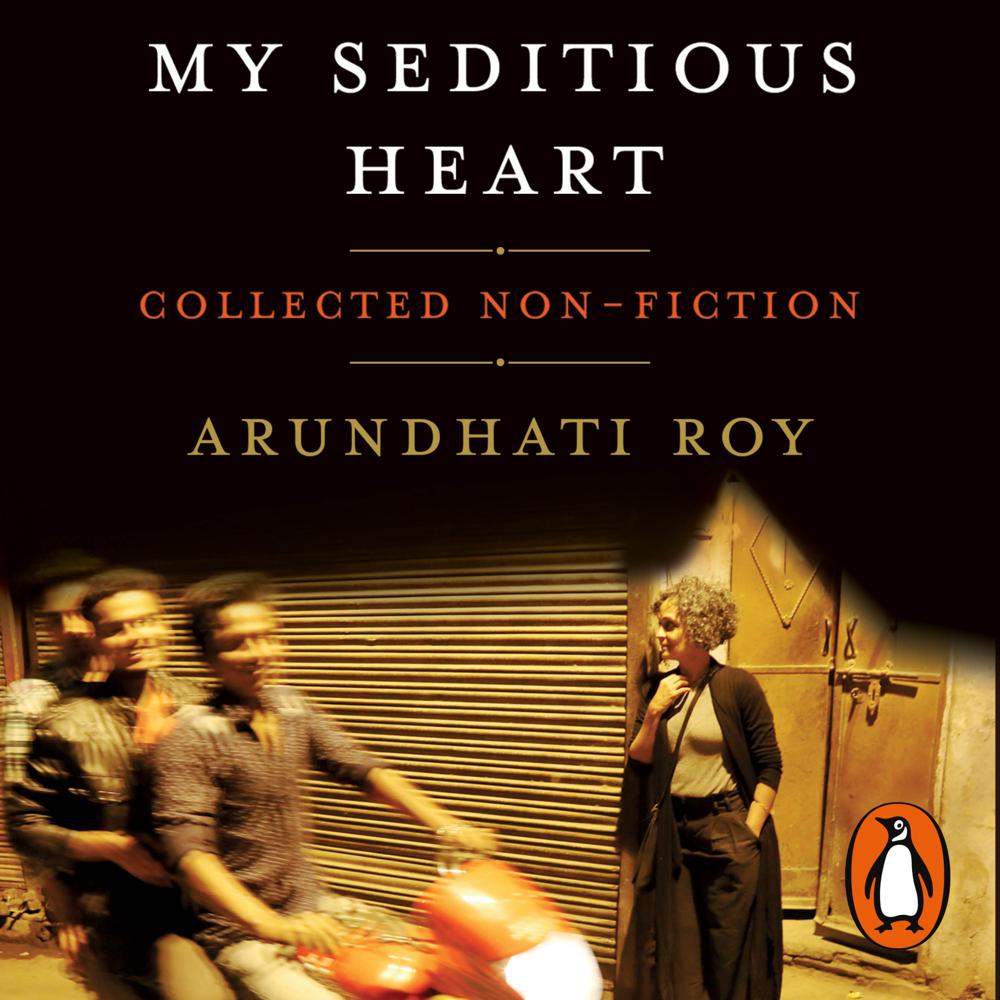 Narrated By: Tania Rodrigues
Duration: 1 day, 12 hours and 16 minutes
What to expect
Penguin presents the audiobook edition of My Seditious Heart by Arundhati Roy, read by Tania Rodrigues.

My Seditious Heart collects the work of a two-decade period when Arundhati Roy devoted herself to the political essay as a way of opening up space for justice, rights and freedoms in an increasingly hostile environment. Taken together, the essays speak in a uniquely spirited voice, marked by compassion, clarity and courage. Radical and superbly readable, they speak always in defence of the collective, of the individual and of the land, in the face of the destructive logic of financial, social, religious, military and governmental elites.
In constant conversation with the themes and settings of her novels, the essays form a near-unbroken memoir of Arundhati Roy's journey as both a writer and a citizen, of both India and the world, from 'The End of Imagination', which begins this book, to 'My Seditious Heart', with which it ends.
Genre
Literary essays, Political activism, Social & cultural history, Globalization, Revolutions, uprisings, rebellions, Political structures: totalitarianism & dictatorship, Political corruption, Political oppression & persecution
Listen to a sample
An author worth waiting two decades for
The intensity of Roy's writing - the sheer amount she cares about these people - compels you to concentrate
'every page gifts you her far seeing, her calm and intelligent urgency, the wisdom and relief of her articulacy, her courage'
The scale of what Roy surveys is staggering. Her pointed indictment is devastating
Arundhati Roy combines her brilliant style as a novelist with her powerful commitment to social justice in producing these eloquent, penetrating essays
Roy is of course a consummate storyteller...[the essays] are thick with intelligence and firmly bolstered with fact.
A passionate political masterpiece'
Arundhati Roy is one of the few great revolutionary intellectuals in our time . . . courageous, visionary, and erudite
Her incomparable divining rod picks up the cries of the despised and the oppressed in the most remote corners of the globe; it even picks up the cries of rivers and fish. With an unfailing charm and wit that makes her writing constantly enlivening to read, her analysis of our grotesque world is savagely clear, and yet her anger never obscures her awareness that beauty, joy, and pleasure can potentially be part of the life of human beings
Arundhati Roy is one of the most confident and original thinkers of our time
Arundhati Roy calls for 'factual precision' alongside of the 'real precision of poetry.' Remarkably, she combines those achievements to a degree that few can hope to approach