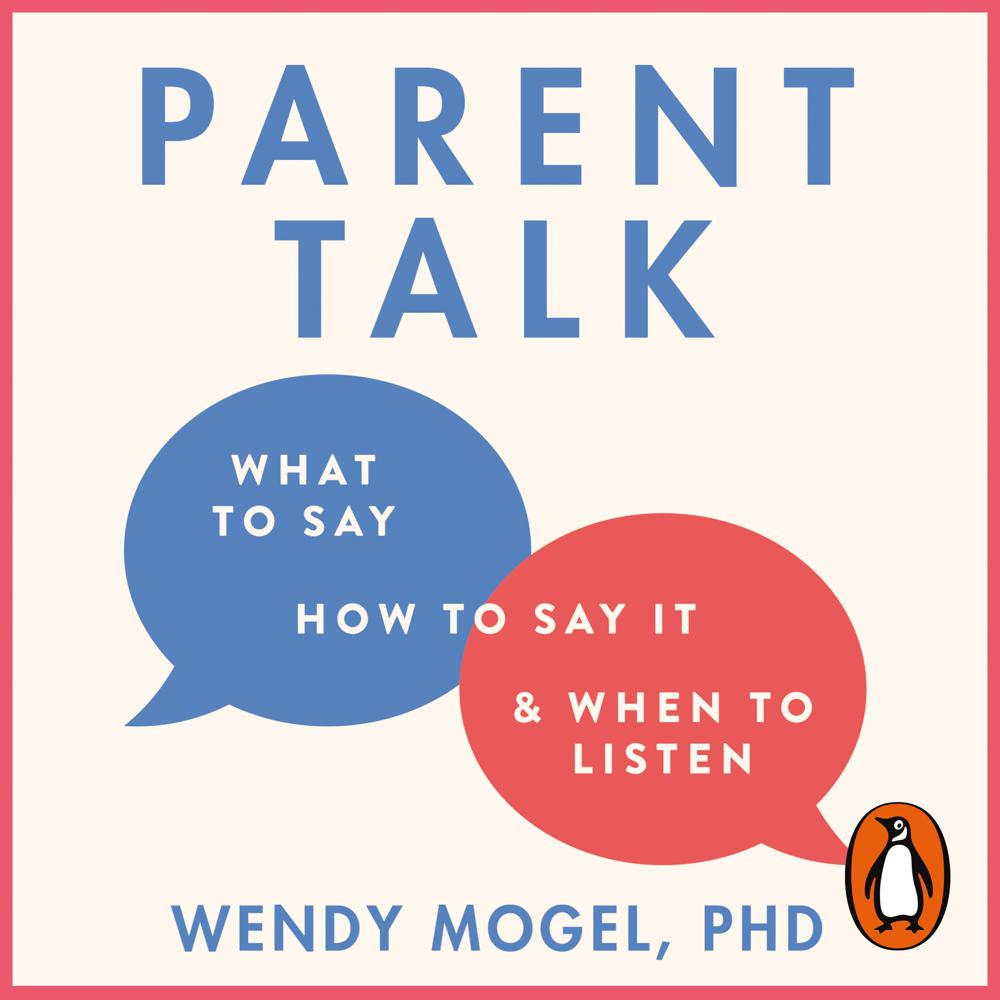 Narrated By: Wendy Mogel
Duration: 11 hours and 41 minutes
What to expect
Penguin presents the audiobook edition of Parent Talk, written and read by Wendy Mogel.
Includes a bonus PDF.

Are you tired of arguing with your children?
Do you find you're repeating the same messages over and over?
Or perhaps you've given up trying to communicate with your kids at all?
Several years ago Mogel began giving lessons to parents who were struggling with their children, demonstrating how changing the way they talked to them improved how well their child received the message, leading to fewer arguments and less household stress.
In Parent Talk, Mogel elaborates on her approach, teaching parents:
· How to talk to your children at every age from babies through to the teenage years
· How to break the cycle of nagging, pleading, and shouting
· How to feel less like your children are strangers to you
· How to talk to your child about difficult topics such as death and sex
· How to really listen to what it is your child is trying to say to you
· Why talking to girls is a world away from talking to boys, and how to master this skill
· Overcome the distraction of digital devices - for both you and your child
Revealing how each stage of life brings new opportunities to relate better to your children, Parent Talk is the definitive guide for how to talk with your child, conquer parenting frustrations, and shape meaningful and lasting family relationships.
Genre
Teenagers: advice for parents, Child, developmental & lifespan psychology, Family psychology, Family & relationships: advice & issues
Listen to a sample
In this intelligent and useful book, Wendy Mogel explains how the tenor of your remarks may make as much difference as their content. In accessible terms, she shows how minor adjustments may help lower the inherent tension of parent-child relationships.
For all parents who have heard themselves yell when they meant to simply question, or have clammed up when they meant to be curious (and that, of course, is all of us) here's your new bible. With her trademark deep empathy, Mogel once again is absolutely on point as she challenges parents to talk to their children compassionately, and to listen a whole lot more. How lovely to hear her sage voice in these pages.
In this brilliant, compassionate book, Wendy Mogel has something to offer every parent. By practicing what Mogel recommends, parents will find the dance they do with their children as they wend their way to adulthood less uncertain, less painful, and more joyful that it is now. Read it and teach yourself how to do it.
Wisdom for parents of children of all ages from one of the most astute psychologists on the planet. Dr. Mogel explains the art and science of communicating with the people you love most.