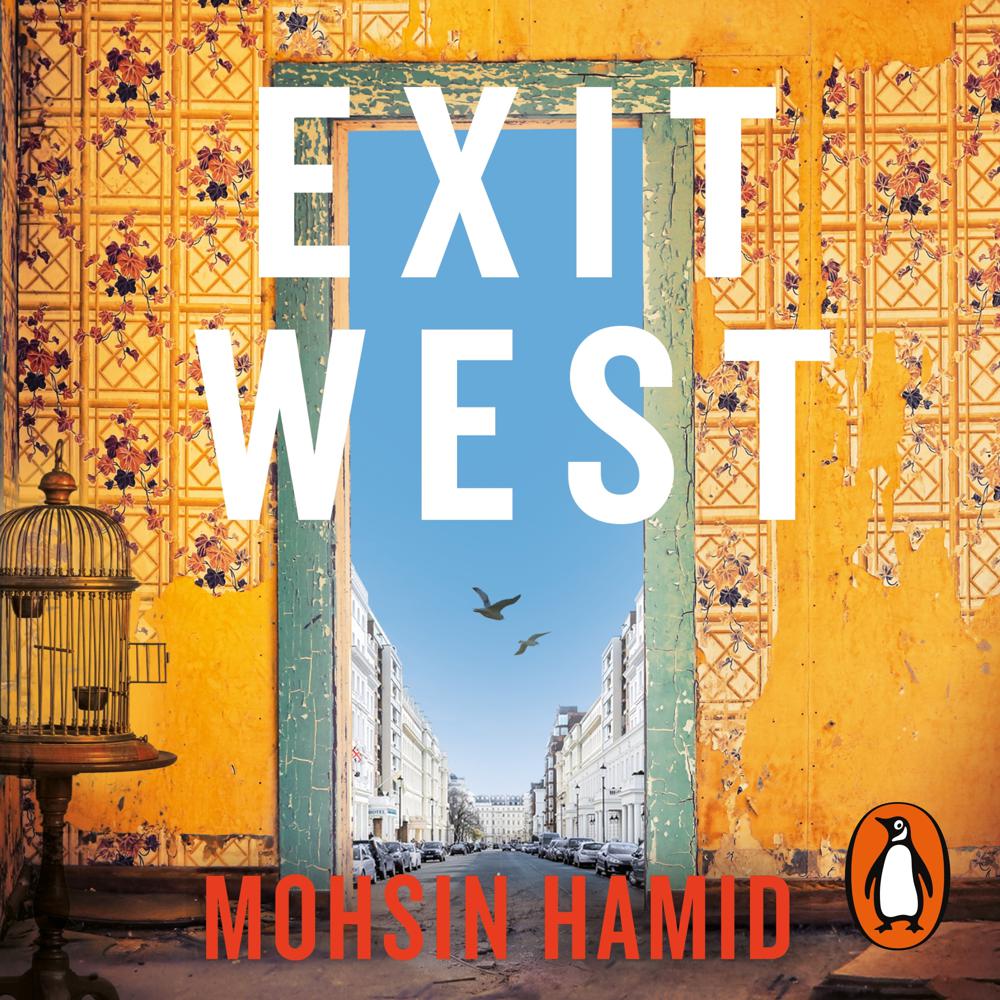 Narrated By: Mohsin Hamid
Duration: 4 hours and 42 minutes
What to expect
Penguin presents the audiobook edition of Exit West written and read by Mohsin Hamid.

Shortlisted for the Man Booker Prize 2017.

This is Nadia. She is fiercely independent with an excellent sense of humour and a love of smoking alone on her balcony late at night.

This is Saeed. He is sweet and shy and kind to strangers. He also has a balcony but he uses his for star-gazing.

This is their story: a love story, but also a story about how we live now and how we might live tomorrow. Saeed and Nadia are falling in love, and their city is falling apart. Here is a world in crisis and two human beings travelling through it.

Exit West is a heartfelt and radical act of hope - a novel to restore your faith in humanity and in the power of imagination.

'Mixing the real and the surreal, using old fairy-tale magic... Compelling, crystalline, unnervingly dystopian' Michiko Kakutani, The New York Times
Genre
Modern and contemporary fiction, Speculative fiction, Science fiction: near-future, Dystopian and utopian fiction
Listen to a sample
No conventional love story. [An] exceptionally moving and powerful novel
Impressive... Exit West confirms Hamid's reputation as a brilliant ventriloquist who is deeply engaged with the most pressing issues of our time
As with the very best literature, its crystalline readability fast eclipses its topicality
Publisher's description. In an unnamed city swollen by refugees, two young people fall in love. One day soon they will have to leave their homeland, running for their lives, searching for their place in the world.
Exit West is a masterpiece. It stretches the boundaries of the real just enough to make a point about the state of immigrants and refugees in the contemporary world. But it's very much grounded in reality. It's a beautiful book.
Imaginative, inventive, graceful... Hamid exploits fiction's capacity to elicit empathy and imagine a better world
Exit West packs such an emotional wallop you will be thinking about it for days afterwards. For Hamid is not only telling a story, he is asking what sort of a world we want to live in.
Immediately canonical
Powerful, vivid, poignant... Hamid is the master
A man born to write
Writing in spare, crystalline prose, Hamid conveys the experience of living in a city under siege with sharp, stabbing immediacy
A subtle and moving examination of how human relationships endure and falter under unimaginable pressures. Exit West is an instant classic
[A] devastating portrait of victims of war, creating a singular parable about modernity, migration and the individual's place in the world
Part pared-down romance, part 21st-century fable, Exit West is a thought experiment that pivots on the crucial figure of this century: the migrant
A love story as spare, haunting and spiritually powerful as a haiku. All my life I will remember Nadia and Saeed, their humanity against a surreal, broken landscape. Exit West is Hamid's finest book
A deceptively simple conceit turns a timely novel about a couple fleeing a civil war into a profound meditation on the psychology of exile. A novel that fuses the real with the surreal - perhaps the most faithful way to convey the tremulous political fault lines of our interconnected planet
Mohsin Hamid is one of the most talented and formally audacious writers of his generation
Astonishing
The voice of a changing continent. A writer at the top of his game
It's a terrific, beautifully constructed, important novel of our time. This is what we expect fiction to do: to examine our age but also to cast an eye on the past and - very brilliantly in this case - on the future too. I love it.