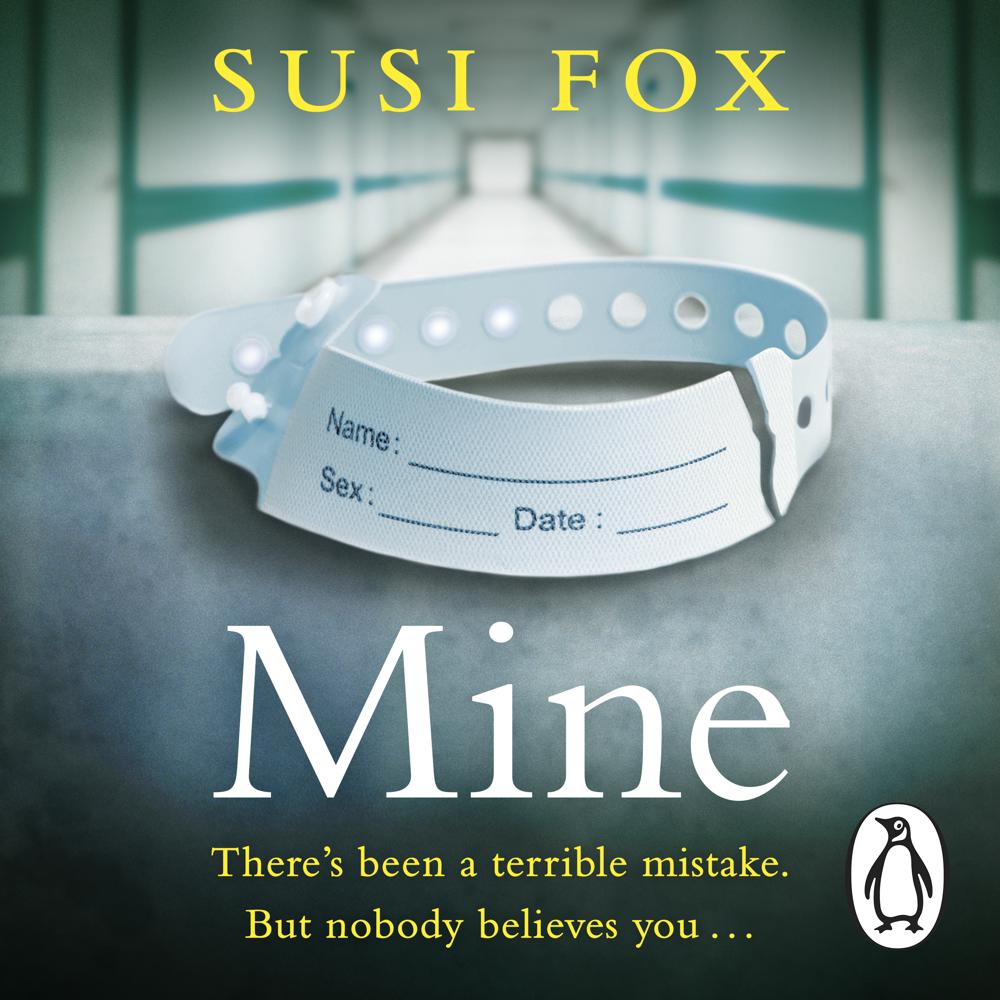 Narrated By: Ainslie McGlynn
Duration: 9 hours and 28 minutes
What to expect
Penguin presents the audiobook edition of Mine by Susi Fox, read by Ainslie McGlynn.
The baby in the cot is not your baby.
You wake up alone after an emergency caesarean, desperate to see your child. But when you are shown the small infant, a terrible thought seizes you: this baby is not mine.
They say you're delusional.
No one believes you. Not the nurses, your father or even your own husband. They say you're confused. Dangerous.
But you're a doctor - you know how easily mistakes can be made. Or even deliberate ones.
Everyone is against you; do you trust your instincts? Or is your traumatic past clouding your judgement? You know only one thing.
You must find your baby.
Genre
Psychological thriller, Modern & contemporary fiction, Crime & mystery fiction, Contemporary lifestyle fiction, Family life fiction
Listen to a sample
How far will Sasha have to go to prove what she knows is the truth? You will be desperate to know how this dark, disturbing tale ends.
I raced through, unable to stop reading until I found out what was really going on. Gripping and thought provoking about motherhood and mental health. I loved it
Utterly compelling and brilliantly confounding. A novel where all possible explanations are suspect - even your own
Digs deep to examine the dark side of motherhood - mental illness, failure, violent thoughts - and refuses to look away. Mine throws into question the sanity of the narrator, the trustworthiness of doctors and the reader's understanding of right and wrong
Taps into a deep, subliminal fear. I was so absorbed that when a friend tapped me on the shoulder, I jumped out of my skin
Susi Fox has crafted a paranoia-inducing read
Gripping, creepy and nail-biting
Powerful, insightful and all too believable. Not knowing what is real and what isn't is the most frightening experience of all
MINE is a true nerve-shredder, drawing you in until you're virtually screaming for resolution. Highly recommended. Susi Fox is a bright new star
Chilling and suspenseful, Mine bristles with paranoia, keeping you guessing until the very end. A gripping read
Compelling, dark, and claustrophobic. The setting is oppressive - a hospital that is the stuff of nightmares - and Fox's medical background lends credibility and fascinating detail that renders it all the more unsettling. I couldn't sleep until I finished it . . . and then I couldn't sleep at all
Riveting. MINE perfectly encapsulates the tension between intuition and intellect in the vortex of anxiety after childbirth