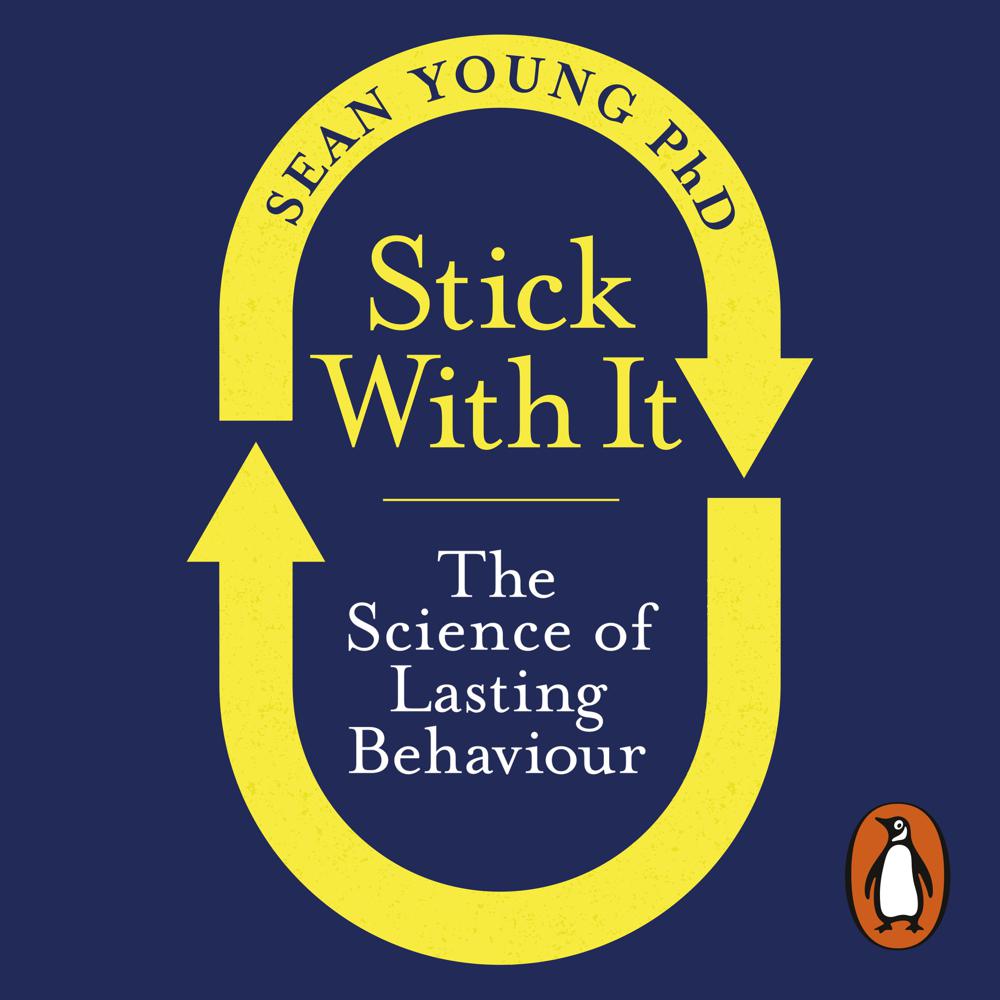 Narrated By: Roger Wayne
Duration: 6 hours and 57 minutes
What to expect
Penguin presents the audiobook edition of Stick with It by Sean Young, read by Roger Wayne.
We all have bad habits - whether it's a weakness for junk food, a smartphone addiction or a lack of exercise. But change is hard. Forty percent of dieters quit within a week. Eighty percent of New Year's resolutions don't last beyond January. How can we kick bad habits - and stick with it?
According to psychologist and behaviour researcher Dr Sean Young, the answer is to stop trying to change the person, and instead change the process. In Stick With It, Dr Young draws on his own research and that of other leading experts to explain how the mind often interferes with breaking bad habits, and how we can outsmart it, increasing the likelihood of lasting change by 300%.
Packed with practical exercises and real-life case studies, Stick With It shows that it is possible to control spending, stick to a diet, exercise regularly and overcome problem behaviours - forever.
Genre
Positive psychology, Behaviourism, Behavioural theory, Advice on careers & achieving success, Assertiveness, motivation, self-esteem & positive mental attitude, Popular psychology, Addiction & therapy, Health, illness & addiction: social aspects, Social, group or collective psychology, Psychological methodology, Diets & dieting, Management decision making, Management: leadership & motivation
Listen to a sample
Scientifically grounded and personally implementable. It's a winner
A must-read for anyone who's been unable to keep a New Year's resolution or failed at making a lasting change in any other
area of their life or work.
Sean Young has taken psychology research and applied it outside the research lab, helping people make lasting changes to their behaviours.
In this book, he shares a process and tools so that we can make these changes ourselves