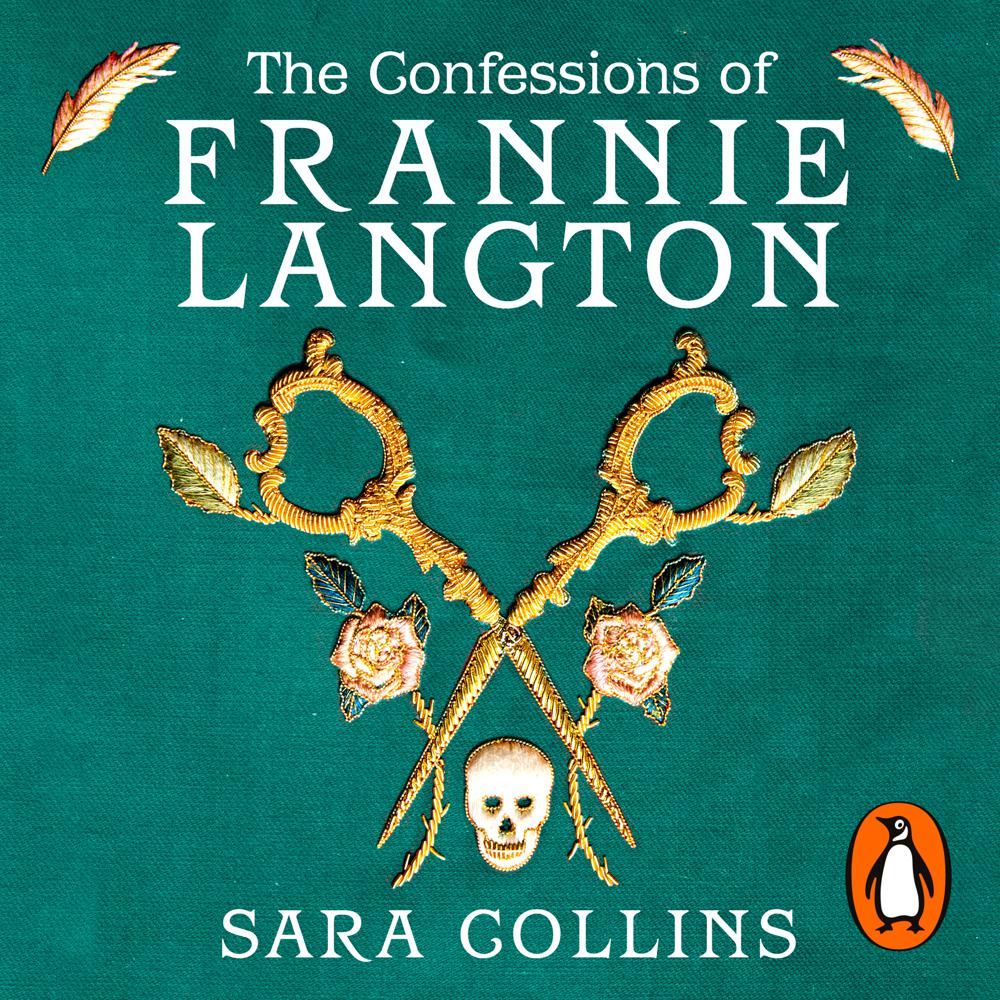 Narrated By: Sara Collins, Roy McMillan
Duration: 12 hours and 14 minutes
What to expect
Penguin presents the audiobook edition of The Confessions of Frannie Langton, written and read by Sara Collins.

They say I must be put to death for what happened to Madame, and they want me to confess. But how can I confess what I don't believe I've done?
1826, and all of London is in a frenzy. Crowds gather at the gates of the Old Bailey to watch as Frannie Langton, maid to Mr and Mrs Benham, goes on trial for their murder. The testimonies against her are damning - slave, whore, seductress. And they may be the truth. But they are not the whole truth.
For the first time Frannie must tell her story. It begins with a girl learning to read on a plantation in Jamaica, and it ends in a grand house in London, where a beautiful woman waits to be freed.
But through her fevered confessions, one burning question haunts Frannie Langton: could she have murdered the only person she ever loved?
Genre
Historical fiction, Historical romance, Historical crime & mysteries, Narrative theme: Politics, Narrative theme: Sense of place
Listen to a sample
Original and evocative . . . vivid characters, lush settings, a captivating heroine and an intelligent, unsentimental analysis of her tragic history
Frannie Langton is a unique literary creation in this pitch-perfect gothic novel: a Jamaican former slave who is both the heart and heroine of the story. I loved this moving, beguiling, gorgeously-written book
Frannie Langton shows us a world of men doing their utmost to make her a monster - but she is defiantly, thoughtfully human, her urgent words holding a mirror up to others' misdeeds, and her own. Sara Collins' writing moves with subtle energy, fleshing out a 19th-century world of plantations and London bawdy-houses that feels as real as the palm of your hand
A fantastically assured piece of historical gothic
By turns lush, gritty, wry, gothic and compulsive, The Confessions of Frannie Langton is a dazzling page turner. With as much psychological savvy as righteous wrath, Sara Collins twists together the slave narrative, bildungsroman, love story and crime novel to make something new.'
A bold and timely reinvention of the classic gothic novel ( . . .) which, with its tentative exploration of passion and transgression of boundaries, is reminiscent of the best of Sarah Waters
What an extraordinary, exhilarating and fiercely intelligent book. I loved Frannie and she felt so very real and alive to me
Sweeping and addictive...Collins has created an epic tale that'll make for total book club joy. Prepare to pass it on to friend after friend
A spectacular, dark novel, with elements of Jane Eyre and Paradise Lost . . . Just like all really good Gothic stories, it keeps you balancing right on the edge of not wanting to look, but feeling like you can't look away . . . An absolute gem that points at you and asks whether it might be a sign of horrifying privilege, to enjoy a genre devoted to the grotesque.
Bold and powerful
Frannie Langton is an unforgettable heroine, one who boldly reclaims her narrative within the context of a history that seeks to silence her. The Confessions of Fannie Langton is gorgeous-Gothic writing at its very best
A seductive and entrancing read, with captivating historical detail...The Confessions of Frannie Langton is an extremely powerful book that resonates long after the final page has been turned.
A stunning debut...the old gothic soaks The Confessions of Frannie Langton so richly that fumes come off it . . . That's why I love this book. Collins hasn't just written an authentic gothic novel: she rugby tackles the notion of the saintly girl who emerges from suffering rather improved by it... Between her historical research, Frannie's voice and a plot that never slows to a walk, the novel pulls the gothic into new territory and links it back to its origins. It points at the reader and asks whether it might be a sign of atrocious privilege to enjoy a genre devoted to the grotesque - especially when the grotesquerie comes from things that might plausibly have happened in the name of science and sugar money
A powerful meditation on slavery, racism and autonomy
Frannie's voice is compelling: tender and furious and wholly deserving of attention
Wide Sargasso Sea meets Beloved meets Alias Grace . . . deep-diving, elegant
A book of heart, soul and guts...beautifully written, lushly evocative, and righteously furious. Frannie might be a 19th century character, but she is also a heroine for our times
'I usually pick proofs up, read the blurb, maybe read a few pages... and that is usually that. This time, I started reading it - and then I couldn't stop. Sara Collins has created a tough, fiery, vividly alive character. Beautifully written, in crisp and careful prose; but more than that, it comes across as a story that's been waiting to be written for a very long time...[Collins] has picked up the tradition of gothic fiction and made it brand new.'
This book is the full package - we all loved it
An impressive debut, dazzlingly original
I loved this novel. A literary page-turner, an engrossing murder mystery, and a deep meditation on freedom, choice, and what it means to have a voice, Sara Collins' writing is as seductive as it is elusive - just like Frannie Langton herself. For all its horrors, I could have dallied in this opium-addled world with Frannie endlessly, another addict, hooked on Collins' words.
One of those page-turners that require a good long weekend to savour it. It's brilliantly written, very funny in parts, sexy, clever and a book that will keep you guessing until the end
With echoes of Jean Rhys's Wide Sargasso Sea and Sara Waters's The Paying Guests, this is an accomplished debut novel that perfectly captures the atmosphere of Georgian London and gives voice to a singular and unforgettable heroine
Collins has created in her title character a complex, melancholy, and trenchantly observant protagonist; too conflicted in motivation, perhaps, to be considered a heroine but as dynamic and compelling as any character conceived by a Brontë sister. Collins invokes both Voltaire and Defoe here, and she forges an unlikely but sadly harmonic connection with both these enlightenment heroes in her gripping, groundbreaking debut.
I loved it...Not only a good read but an important book, reminding us of both how far the world has come and how little it has changed. I was gripped, amused, and saddened. I ate Sara Collins' words up as though they were the sugar, or laudanum, that she writes about so evocatively. It's a glory of a book.
Sara Collins takes the gothic genre by the scruff of the neck...a triumph of powerful characterisation melded with suspenseful plotting while also breaking new ground in subverting a familiar genre
An accomplished and powerful debut [that] recalls the best of Sarah Waters...Collins's crisp, precise prose and simmering atmosphere of danger are as seductive as her protagonist...I cannot recommend highly enough