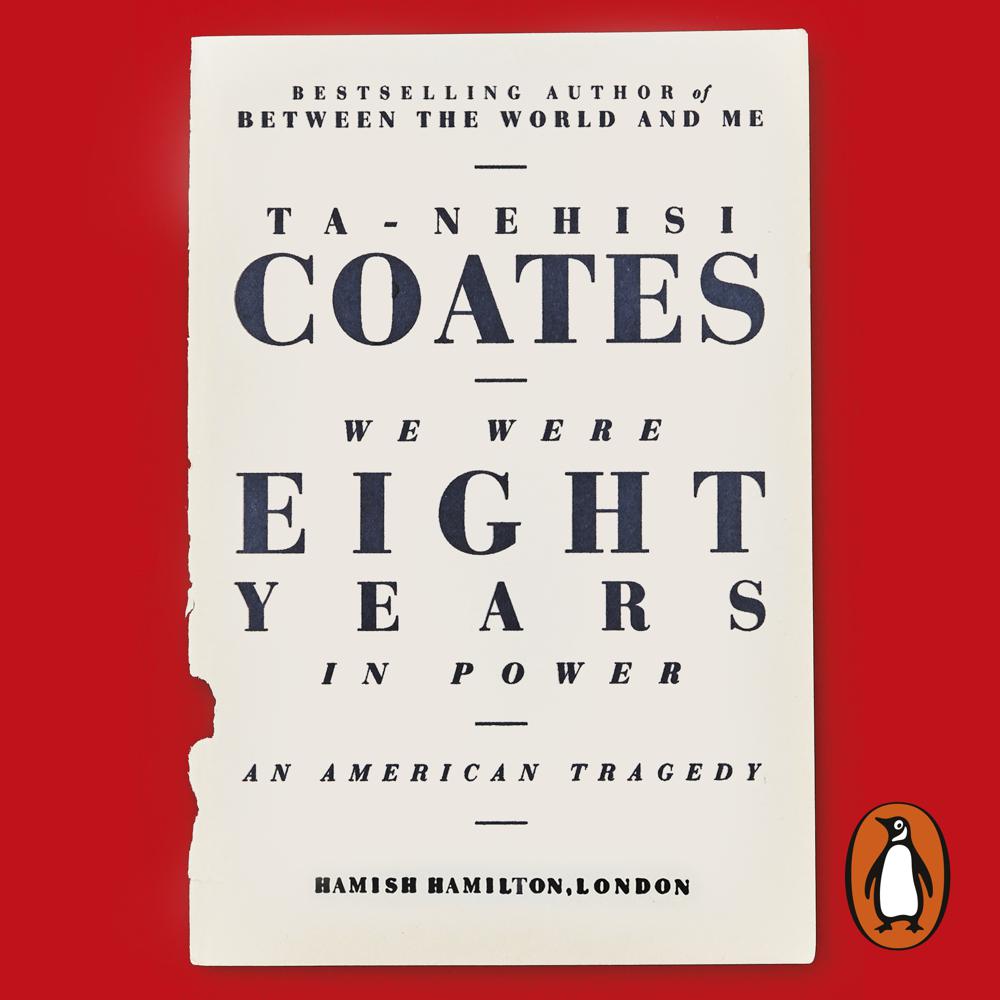 Narrated By: Beresford Bennett
Duration: 13 hours and 39 minutes
What to expect
Penguin presents the audiobook edition of We Were Eight Years in Power by Ta-Nehisi Coates, read by Beresford Bennett.

From 2008-2016, the leader of the free world was a black man. Obama's presidency reshaped America and transformed the international conversation around politics, race, equality. But it attracted criticism and bred discontent as much as it inspired hope - so much so, that the world now faces an uncertain future under a very different kind of US President.

In this essential new book, peerless journalist and thinker Ta-Nehisi Coates takes stock of the Obama era, speaking authoritatively from political, ideological and cultural perspectives, and drawing a sophisticated and penetrating portrait of America today.
Genre
Political leaders and leadership, Political science and theory, Memoirs, Autobiography: historical, political and military, Ethnic groups and multicultural studies
Listen to a sample
Coates' always sharp commentary is particularly insightful as each day brings a new upset to the cultural and political landscape laid during the term of the nation's first black president. [A] crucial voice in the public discussion of race and equality, and readers will be eager for his take on where we stand now and why
It's this timeless timeliness--reminiscent of the work of George Orwell and James Baldwin--that makes Coates worth reading again and again
Fiercely passionate, intelligent and clear-eyed
Across his oeuvre, Coates' prose style and literary prowess are hip-hop sharpened: he believes in the art of dexterous reference, potent, lyrical critique and political storytelling
Coates's probing essays about race, politics, and history became necessary ballast for this nation's gravity-defying moment... Essential
Biting cultural and political analysis from the award-winning journalist . . . His conclusions are disquieting, his writing passionate, his tenor often angry.... Emotionally charged, deftly crafted, and urgently relevant essays"
Powerfully charged
[R]aw and hard to read. You'll never forget his point of view, nor should you
Thus, We Were Eight Years in Power serves as a clarion call for vigilance about the possible erosion of African-American advances presumed sacrosanct. Consider these riveting, well-reasoned ruminations of the most-prodigious black visionary around a must-read indeed