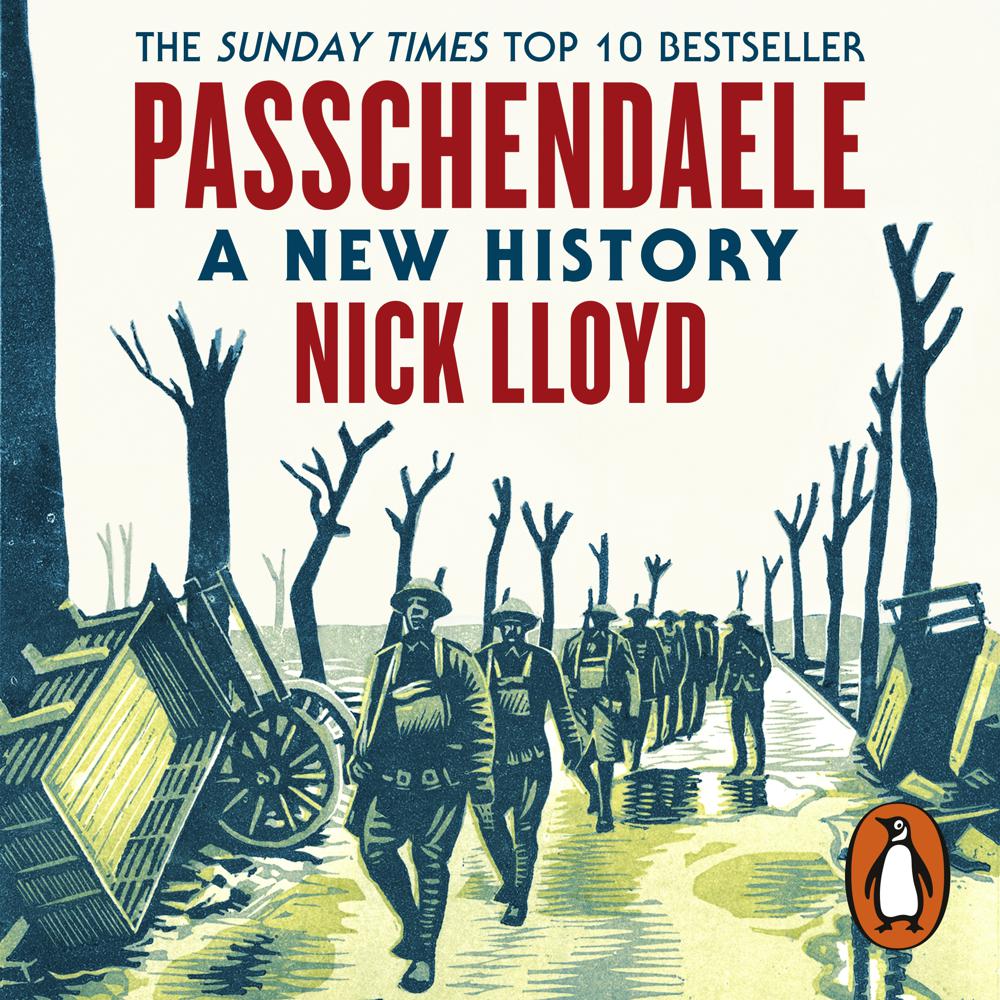 Narrated By: Mark Elstob
Duration: 12 hours and 28 minutes
What to expect
Penguin presents the audiobook edition of Passchendaele by Nick Lloyd, read by Mark Elstob.

Between July and November 1917, in a small corner of Belgium, more than 500,000 men were killed or maimed, gassed or drowned - and many of the bodies were never found. The Ypres offensive represents the modern impression of the First World War: splintered trees, water-filled craters, muddy shell-holes.

The climax was one of the worst battles of both world wars: Passchendaele. The village fell eventually, only for the whole offensive to be called off. But, as Nick Lloyd shows, notably through previously unexamined German documents, it put the Allies nearer to a major turning point in the war than we have ever imagined.
Genre
Military history, First World War
Listen to a sample
'An eloquent retelling of one of the First World War's most mismanaged battles. Lloyd movingly recounts the ordeal of German and British infantry in the mud and blood of Passchendaele
A timely re-appraisal . . . a masterpiece
'Thoroughly engrossing . . . leaves no doubt that the Germans were beaten fair and square'
His narrative of the campaign is superb and written with clarity and dispassion. He teaches military history at King's College London and has done his research thoroughly in German and Allied archives. It is fascinating to know the preoccupations, hopes and plans of the Kaiser ("The English must be made to grovel") and his generals, and to hear the voices of German frontline soldiers
Meticulously researched . . . A harrowing and important history
Very well-researched and well-written. Reminds us just how important this crushing endgame was
Confirms his position among the best young scholars of WWI in this comprehensively researched, convincingly presented analysis of the still-controversial 1917 battle of Passchendaele . . .Lloyd's thesis is controversial, but his scholarship makes it impossible to dismiss
Sweeps aside mythology and provides a rational explanation and cool description of what took place
With clean, clear and often eviscerating writing, Nick Lloyd compels us to re-evaluate Passchendaele and all that word conjures
I thought it both precise and compassionate - a properly definitive history, with clear sightlines from the strategic planning, to the horror of the battle itself from both sides, through to its consequences for the war as it entered its complex final phase
A fresh and thorough examination of the events of July to November 1917 is definitely needed. Dr Nick Lloyd has achieved this in his book Passchendaele: A New History, an account that is both scholarly and gripping.
Did Passchendaele mark the moment when German morale collapsed on the Western Front? Nick Lloyd makes a compelling case . . . both as narrative and analysis, this book is masterly
Masterly . . . He argues convincingly
Nick Lloyd has unearthed a mass of new material for this harrowing account of one of the most infamous engagements of the Great War
Rigorously researched . . . one of the great features of this excellent book, absent from too many less rigorous histories of events in the First World War, is a clear account of how things were on the German side, and how the British attack not only gained ground, but devastated German morale . . . Lloyd's research is superb; the book is well-illustrated with photographs and maps; he brings the battle and its political context vividly to life . . . this is in almost every respect a model of what a work of military history should be, and is now perhaps the definitive account of this phase of the war on the Western Front