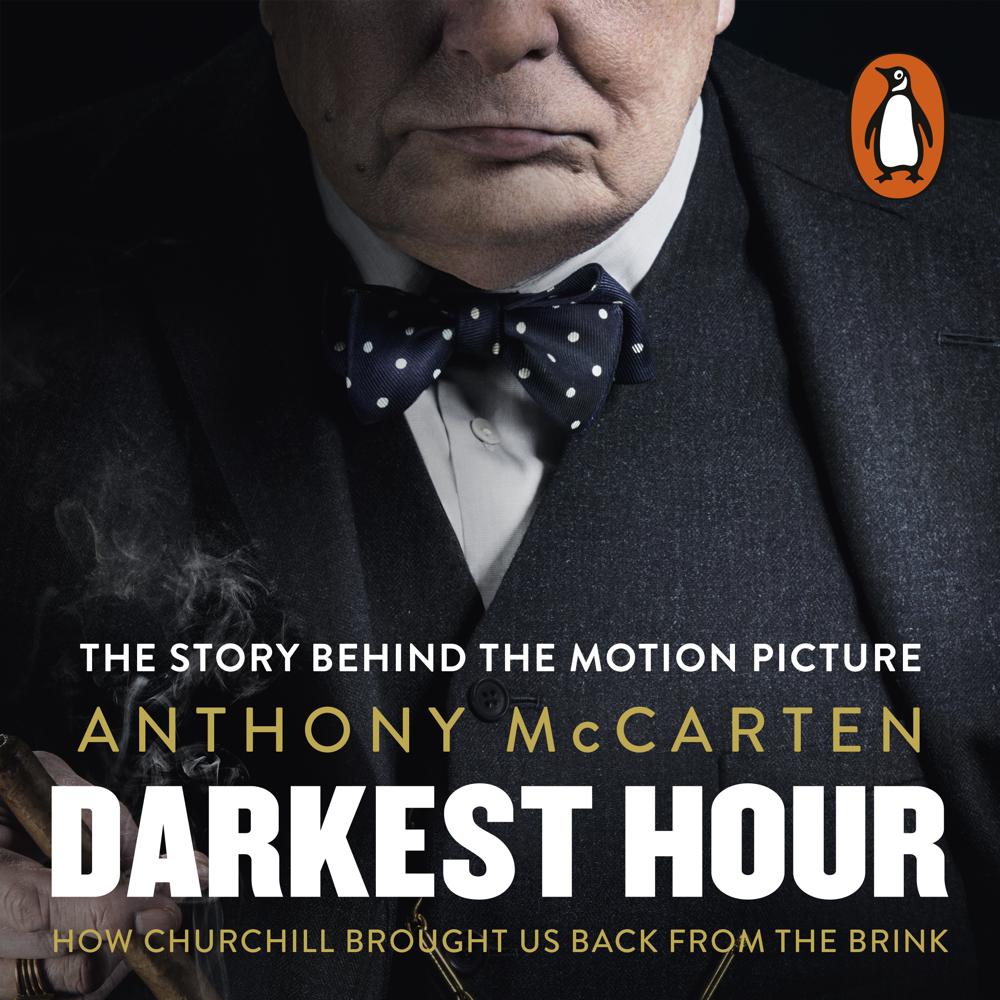 Narrated By: Sean Barrett
Duration: 6 hours and 40 minutes
What to expect
Penguin presents the audiobook edition of The Darkest Hour by Anthony McCarten, read by Sean Barrett.
From the prize-winning screenwriter of The Theory of Everything, this is a cinematic, behind-the-scenes account of a crucial moment which takes us inside the mind of one of the world's greatest leaders - and provides a revisionist, more rounded portrait of his leadership.
May, 1940. Britain is at war, European democracies are falling rapidly and the public are unaware of this dangerous new world. Just days after his unlikely succession to Prime Minister, Winston Churchill, faces this horror - and a sceptical King and a party plotting against him. He wonders how he can capture the public mood and does so, magnificently, before leading the country to victory.
It is this fascinating period that Anthony McCarten captures in this deeply researched, gripping day-by-day (and often hour-by-hour) narrative. In doing so he revises the familiar view of Churchill - he made himself into the iconic figure we remember and changed the course of history, but through those turbulent and dangerous weeks he was plagued by doubt, and even explored a peace treaty with Nazi Germany. It's a scarier, and more human story, than has ever been told.
Genre
Second World War, European history, Autobiography: historical, political & military
Listen to a sample
Impeccably researched, provocative and absolutely thrilling. I couldn't put it down.
Engrossing... a bold and hugely readable story about doubts, decision and the power of words that vividly conveys the man and the moment.
I learned things from the script I didn't know. I just thought, "Can that be right? Were we that perilously close?" And so it just grabbed me.
Pacy, refreshing, intimate and clear-eyed
Darkest Hour has the panache, pace, wit and authenticity of its place and time...a concise and convincing distillation of the events of May 1940.
Stands alongside any of the great studies of Churchill
It is quite simply brilliantly well done. Gary Oldman's performance is nothing short of a masterpiece and Kristin Scott Thomas is remarkable. At one moment in the film I closed my eyes and I thought it was my grandmother speaking. It is also extremely moving - what my mother used to call a "two-handkerchief film"
This is history written with the verve of a novel. Compelling and provocative