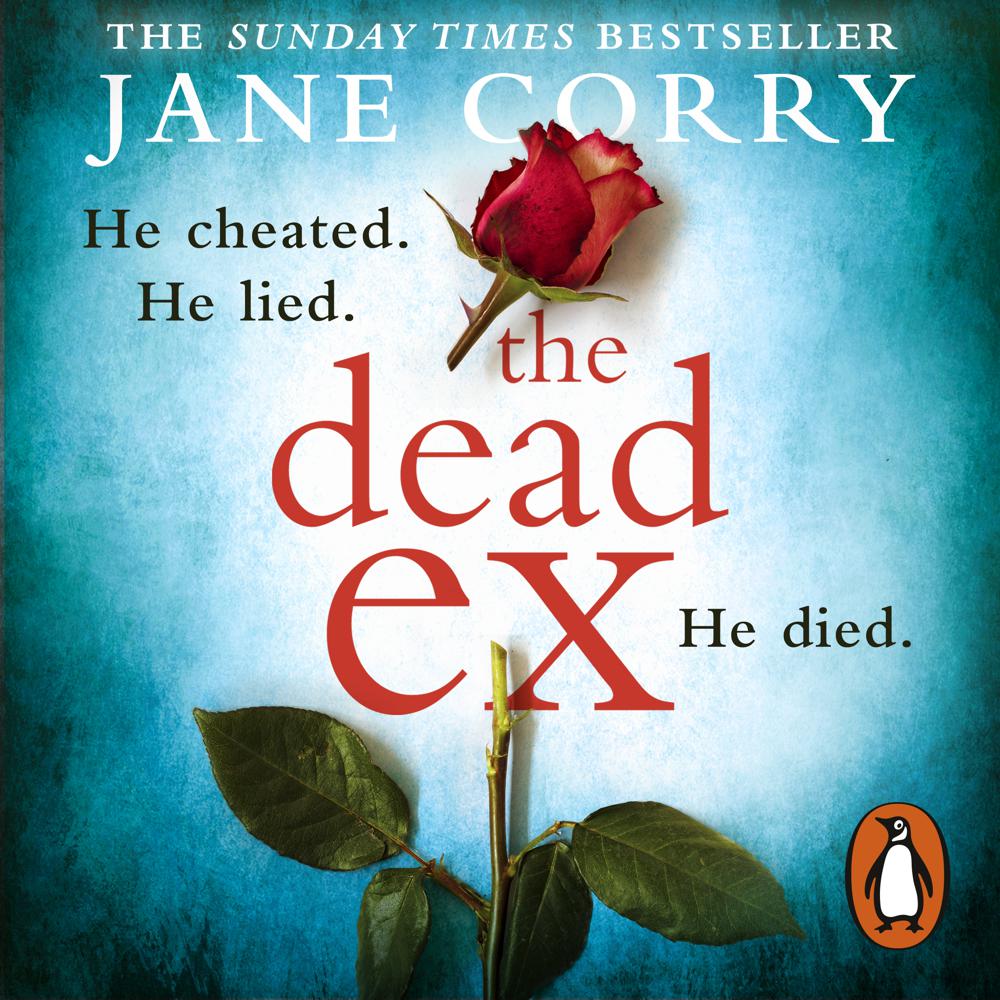 Narrated By: Laura Aikman, Honeysuckle Weeks
Duration: 10 hours and 50 minutes
What to expect
Penguin Audio presents The Dead Ex by Jane Corry, read by Laura Aikman and Honeysuckle Weeks.

THE THIRD TWIST-FILLED THRILLER FROM THE SUNDAY TIMES BESTSELLING AUTHOR OF MY HUSBAND'S WIFE AND BLOOD SISTERS

'I wish he'd just DIE.'

He said in sickness and in health. But after Vicki was attacked at work and left suffering with epilepsy, her husband Daniel left her for his mistress.

So when Vicki gets a call one day to say that he's gone missing, her first thought is 'good riddance'. But then the police find evidence suggesting that Daniel is dead. And they think Vicki had something to do with it.

What really happened on the night of Daniel's disappearance?
And how can Vicki prove her innocence, when she's not even sure of it herself?
Genre
Thriller / suspense fiction, Crime and mystery fiction, Narrative theme: Death, grief, loss, Family life fiction, Crime and mystery: women sleuths, Romantic suspense
Listen to a sample
Few writers can match Jane Corry in her compelling portrayals of damaged women and their dangerous liaisons
Jane Corry takes you to places you'd never want to go and marshals her plot lines expertly - by the time I finished I had twisted blood
A powerful and addictive read
Beautifully written...The Dead Ex totally hooked me
Jane corry has done it again! The Dead Ex had me hooked until the very last page
Suspense, thrills and intelligent storytelling. I highly recommend it!
The Dead Ex is compelling, twisty and utterly gripping. I couldn't put it down
Jane Corry explores the dark underbelly of the prison...an intricately plotted thriller with a surprising twist
A compelling and deftly plotted thriller, with echoes of Apple Tree Yard, The Dead Ex kept me guessing right until the (shocking) end
A fearsomely good thriller
Jane Corry's experiences working with prisoners adds a unique authenticity to this twisty thriller
This twisty tale of love and revenge is a compulsive read
Jane Corry hooks us from page one
A powerful psychological thriller...I was gripped from the first page till the last
Compulsive, edgy and with some fabulous twists that I didn't see coming!
Completely captivating storytelling, fascinating and compelling characters - I loved it
Jane Corry's writing grabs you at the first page and doesn't let go
I loved The Dead Ex! Full of twists & turns that come together in the most unexpected fashion
Fans of psychological thrillers will be hooked after the first page
A complex thriller with so many twists that you will be desperate to get to the end to find out the truth! A great summer read
Psychological thriller writing at its very