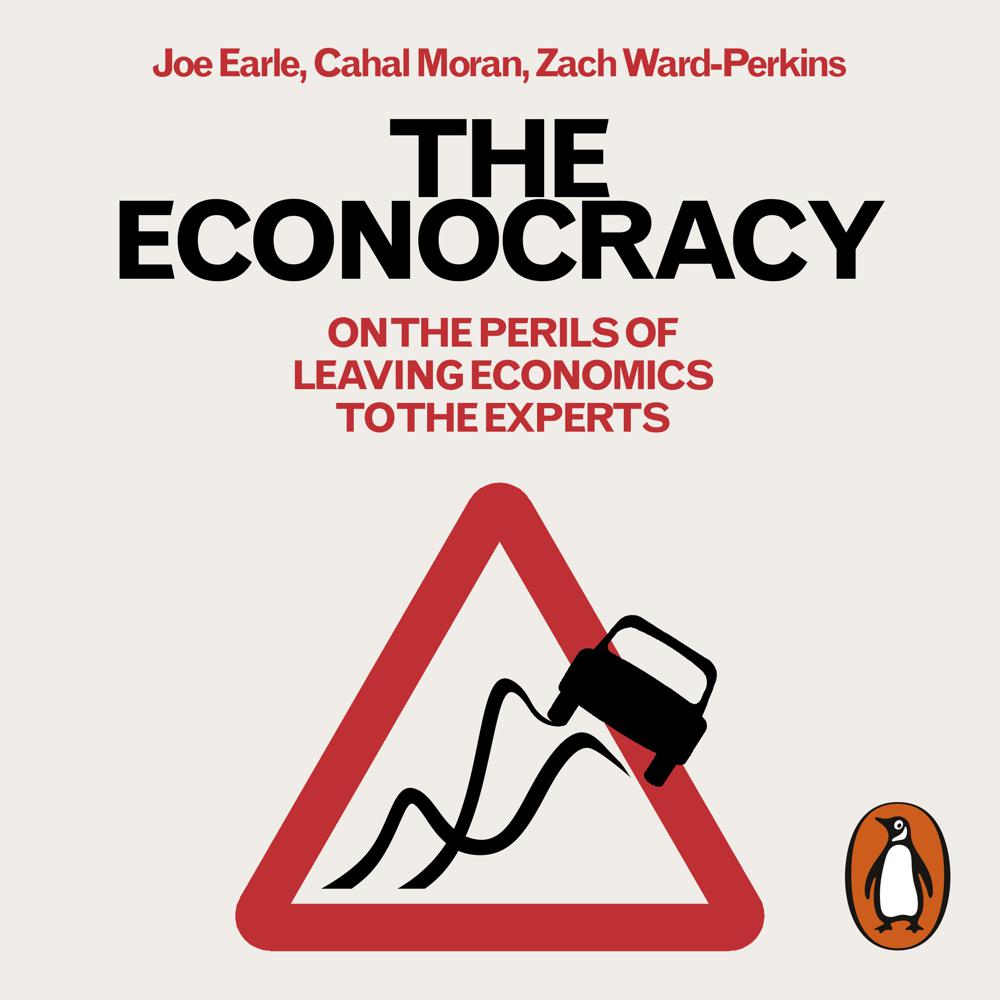 Narrated By: Jonathan Keeble
Duration: 6 hours and 56 minutes
What to expect
Penguin presents the unabridged downloadable audiobook edition of The Econocracy by Joe Earle, Cahal Moran and Zach Ward-Perkins, read by Jonathan Keeble.
A century ago, the idea of 'the economy' didn't exist. Now economics is the supreme ideology of our time, with its own rules and language. The trouble is, most of us can't speak it.
This is damaging democracy. Dangerous agendas are hidden inside mathematical wrappers; controversial policies are presented as 'proven' by the models of economic 'science'. Government is being turned over to a publicly unaccountable technocratic elite.
The Econocracy reveals that economics is too important to be left to the economists - and shows us how we can begin to participate more fully in the decisions which affect all our futures.
Genre
Political structures: democracy, Popular economics, Political economy, Economic theory & philosophy, Social discrimination & equal treatment
Listen to a sample
'An interesting and highly pertinent book'
'An explosive call for change ... packed with original research ... a case study for the question we should all be asking since the crash: how have the elites - in Westminster, in the City, in economics - stayed in charge?'
A rousing wake-up call to the economics profession to re-think its mission in society, from a collective of dissident graduate students, whose technically assured, well-argued, and informative book must be read as a manifesto of what they hope will grow into a new social reform movement.