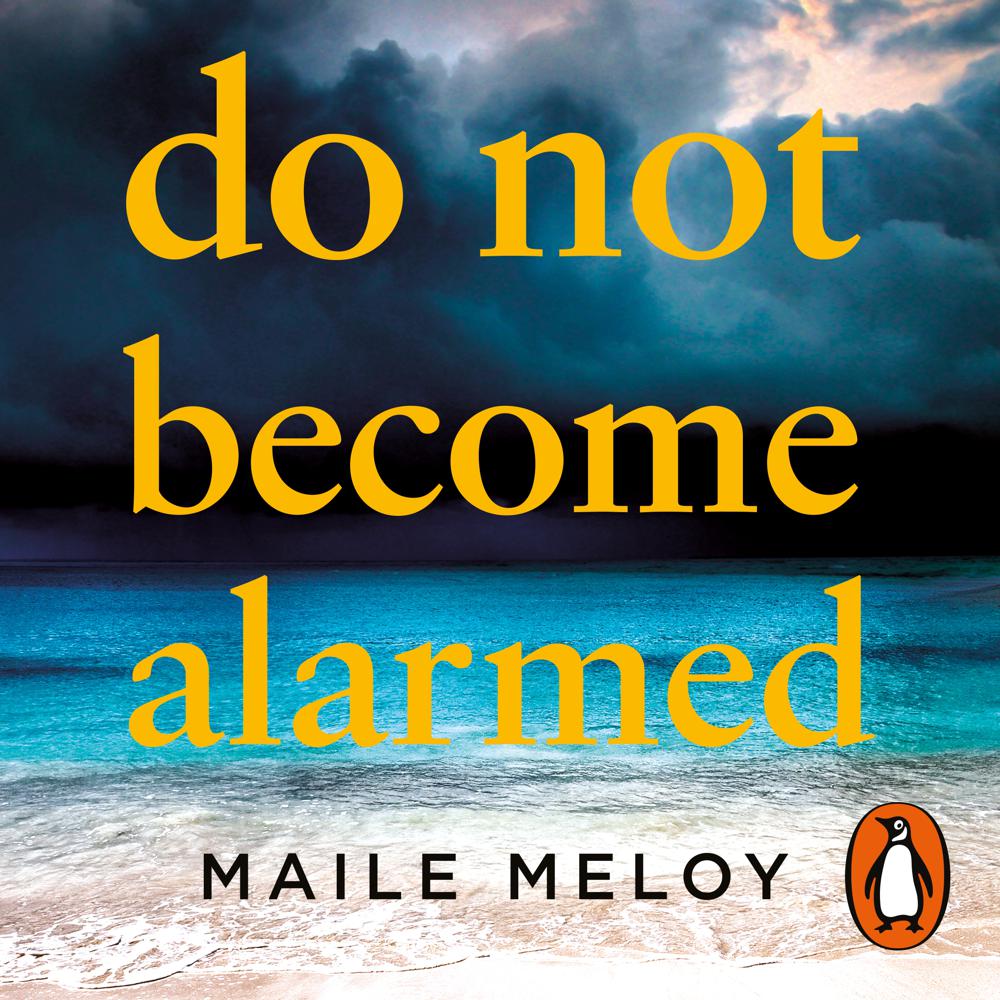 Narrated By: Maile Meloy
Duration: 8 hours and 59 minutes
What to expect
Penguin presents the audiobook edition of Do Not Become Alarmed, written and read by Maile Meloy.
When Liv and Nora decide to take their husbands and children on a holiday cruise, everyone is thrilled. The ship's comforts and possibilities seem infinite. But when they all go ashore in beautiful Central America, a series of minor mishaps lead the families further from the ship's safety.
One minute the children are there, and the next they're gone.
What follows is a heart-racing story told from the perspectives of the adults and the children, as the distraught parents - now turning on one another and blaming themselves - try to recover their children and their shattered lives.
Genre
Fiction: general & literary, Thriller / suspense fiction
Listen to a sample
Ominous, addictive...In crafting this high-stakes page-turner, Meloy excels as a master of suspense
Twisty, tense, savvy thriller
Meloy has such a sure handle in what to leave out. Her style is impressively unshowy: it's not even showily unshowy, not seeing the need to draw attention to its pared-down restraint
Here is that perfect combination of a luminous writer and a big, page-turning story. This hugely suspenseful novel will speak to anyone who has ever felt responsible for keeping a loved one safe, whether it was a child, a partner, a parent, or a friend. Meloy's characters-the adults and the children-feel like real, living people I'll never forget
Gripping and convincing, it is a reminder of how vulnerable our lives can be
No character will emerge unscathed as Meloy ratchets up the tension
In 'Do Not Become Alarmed' the narrative switches dazzlingly from character to character with ingenious facility. Meloy has an Ann Patchett-like eye for nuance and detail and a mordant wit that persists even through the most gruesome and disturbing scenes; this restless, kinetic book is unsettling and provoking but never solemn. I kept stopping and setting it aside to think; at the end I urgently wanted to read it again
She's such a talented and unpredictable writer that I'm officially joining her fan club; whatever she writes next, I'll gladly read it
Readers in search of the summer's nail-biting, page-turning, thought-provoking thriller to take to the beach - the hunt is over... chilling and smart
Somehow she pulls off what never quite seemed possible before: combining the meticulous realism of domestic fiction with the witchery of a natural-born storyteller
Always true to her wide-ranging though consistently introspective characters, Meloy convincingly depicts the inchoate emotion that drives people, while also distilling meaning from it
This is the book that every reader longs for: smart and thrilling and impossible to put down. Read it once at breakneck speed to find out what happens next, and then read it slowly to marvel at the perfect prose and the masterwork of a plot. It is an alarmingly good novel.
Like a gothic Famous Five... a vivid, fast-moving, beach-friendly thriller
I can't remember the last time I gobbled a novel down so fast
I swallowed this novel in almost a sitting, eyes on stalks until the early hours. Elegantly and intelligently written... an addictive read
[Meloy is] a wise and astonishing conjurer of convincing realities
Her characters are drawn sparingly, but they leap off the page
Do not start this book after dinner or you will almost certainly be up all night