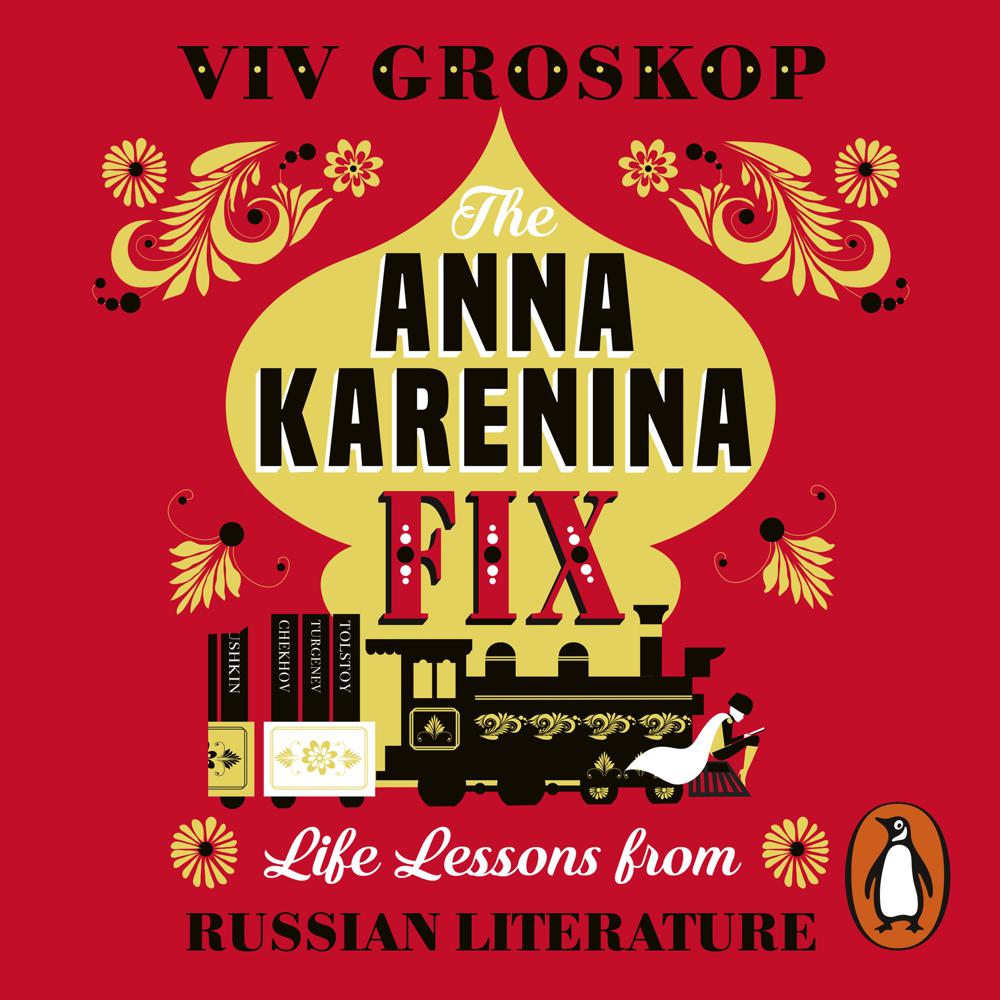 Narrated By: Viv Groskop
Duration: 7 hours and 35 minutes
What to expect
Penguin presents the audiobook edition of The Anna Karenina Fix written and read by Viv Groskop.
A literary self-help memoir about using the Russian Classics to find the answer to life's most important questions.
Viv Groskop has discovered the meaning of life in Russian literature. As she knows from personal experience, everything that has ever happened in life has already happened in these novels: from not being sure what to do with your life (Anna Karenina) to being in love with someone who doesn't love you back enough (The Master and Margarita),or being socially anxious about your appearance (all of Chekhov's work). This is a literary self-help memoir, with examples from the author's own life that reflect the lessons of literature, only in a much less poetic way than Tolstoy probably intended, and with an emphasis on being excessively paranoid about having an emerging moustache on your upper lip, just like Natasha in War and Peace.
Genre
Literary studies: fiction, novelists & prose writers, Literary studies: c 1800 to c 1900, Autobiography: literary, Self-help, personal development & practical advice, Memoirs
Listen to a sample
Enchanting. Groskop falls in love with the literature, her impressive knowledge of which she conveys with a charmingly breezy tone
Wonderfully entertaining, hilarious. Contains the distilled wisdom of some of the greatest writers who ever lived. Explored with dancing wit, affection and brilliance, this is a passionate, hilarious, joyful love letter to Russian literature.
What does Tolstoy have in common with Oprah Winfrey? What can Chekhov teach us about body image? In The Anna Karenina Fix, comedian Viv Groskop shows us how to use Russian literature as self-help, with hilarious and eye-opening results
Funny and only second best to reading the stuff itself
Absolutely hilarious

A beguiling tasting menu of some of the finest reading experiences of my life. Witty, likeable, and lighthearted, Viv Groskop invites us to embrace the work of these august Russian dead souls as belonging to us all
A highly knowledgeable jaunt through 150 years of literature
A wry literary memoir examining what we can learn from the great Russian novelists
Groskop has a knack of giving you just enough biography of the author, just enough tantalising kiss-and-tell detail from the works . . . A delightful primer and companion to all the authors you are ashamed to admit you haven't read
Brilliant