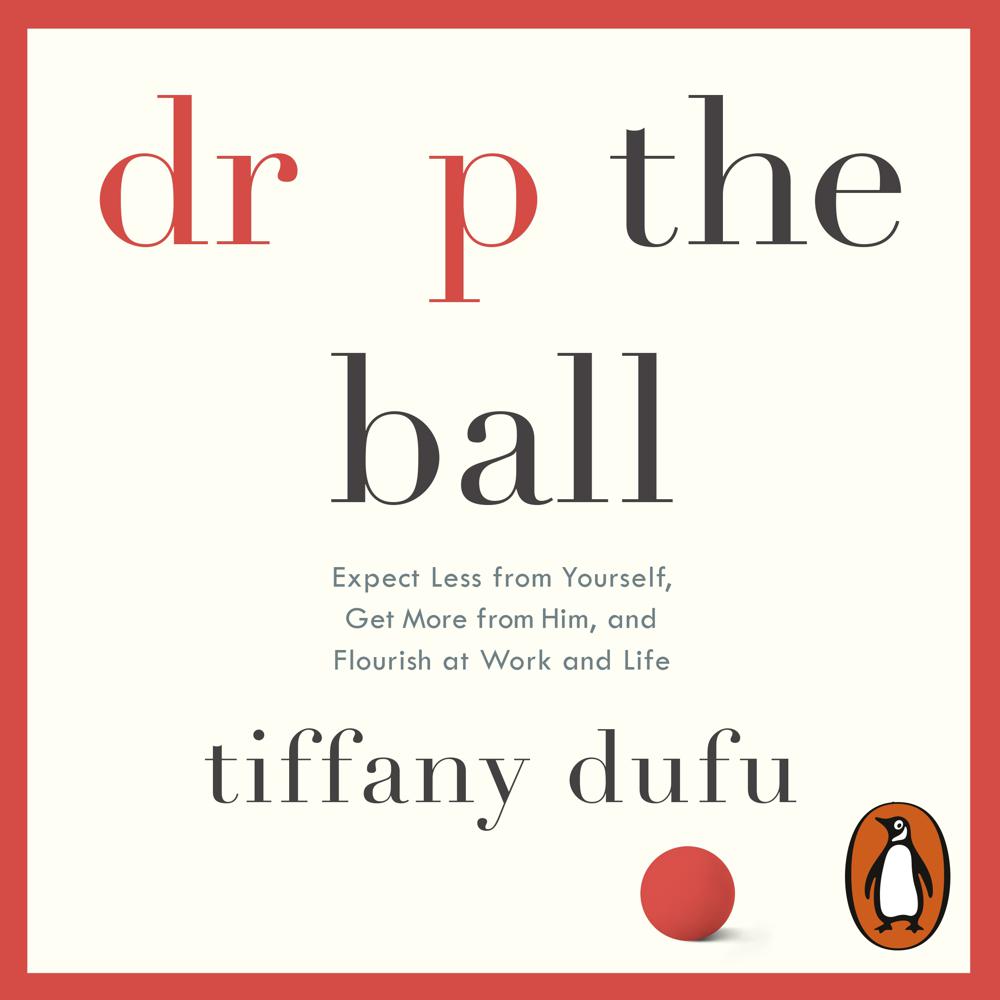 Narrated By: Tiffany Dufu
Duration: 9 hours and 37 minutes
What to expect
Penguin presents the unabridged, downloadable audiobook edition of Drop the Ball written and read by Tiffany Dufu.

An inspirational and insightful guide for women who want to get it all by doing less

For women, a glass ceiling at work is not the only barrier to success - it's also the increasingly heavy obligations at home that weigh them down. Women have become accustomed to delegating, advocating and negotiating for themselves at the office, but when it comes to managing households, they still bear the brunt on their own shoulders. A simple solution is staring them in the face: negotiate with the men in their personal lives.
In Drop The Ball, Tiffany Dufu explains how women can create all-in domestic partnerships that protect them against professional burn-out.
Genre
Advice on careers & achieving success, Dating, relationships, living together & marriage: advice, Family & relationships: advice & issues, Feminism & feminist theory, Management: leadership & motivation, Assertiveness, motivation, self-esteem & positive mental attitude, Biography: business & industry, Careers guidance, Business negotiation, Business & Management
Listen to a sample
Drop the Ball is important, path-breaking, intimate, and brave
Drop the Ball is a must read for all women and girls. Tiffany Dufu reminds us that we must focus on what truly matters and let go of the rest. She gives us specific tools and techniques to help us achieve our goals and live authentic lives free of guilt and regret
We won't reach equality in the workplace without equality in the home. Drop the Ball shows how everyone benefits when men work toward equality - and how our relationships and our lives are richer when we lean in together
If you could follow a path to a stronger marriage, a happier family, and greater economic and emotional security, would you be interested? I thought so. Tiffany Dufu's Drop the Ball is that path. And she's awfully good company along the way
Tiffany Dufu writes with verve and wit, turning her life story into life lessons for all of us. A marvellous and instructive read!
In sharing her moving personal story, Tiffany Dufu offers many practical suggestions for women to achieve their goals. But what influenced me the most about this book was the wisdom she imparts to men about how to be better partners in supporting the leadership journeys of the women in their lives. Drop the Ball is a refreshingly honest, remarkably inspiring read