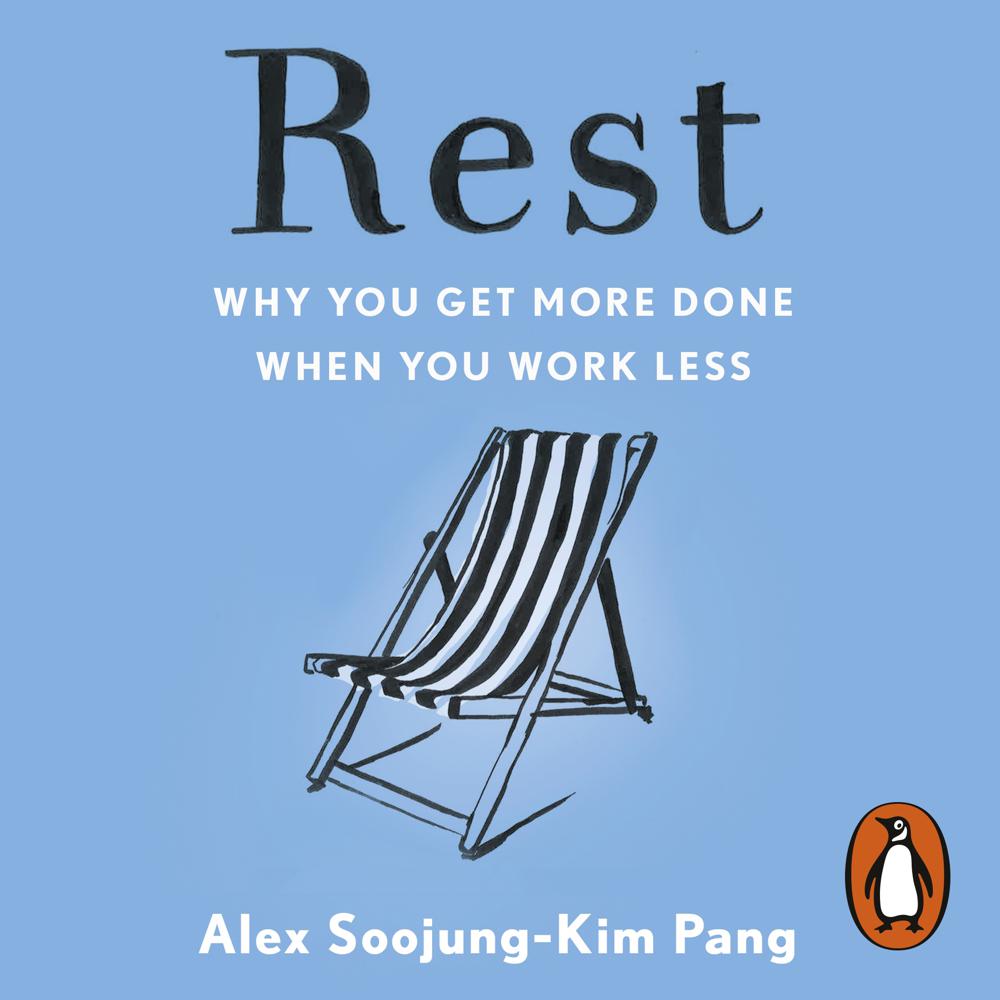 Narrated By: Adam Sims
Duration: 6 hours and 56 minutes
What to expect
Penguin presents the complete unabridged, downloadable audiobook edition of Rest by Alex Soojung-Kim Pang, read by Adam Sims.


For most of us, overwork is the new normal. Resting means late-night TV binges or hours spent on social media. We never truly recharge.

In this revelatory book, Silicon Valley consultant Alex Soojung-Kim Pang offers a way for us to be more productive and fulfilled in all areas of our lives. Working better does not mean putting in longer hours: it means working less and resting better. Whether through daily naps, as Winston Churchill did in the Second World War, spending a week alone in a cabin like Bill Gates, or simply walking or playing a game, 'deliberate rest' is the key to getting more done.

Drawing on emerging neuroscience, Rest is packed with tips for upping our downtime - from sleep to hobbies to holidays. It's time to change the way we work, rest and play.
Genre
Popular psychology, Popular medicine and health, Working patterns and practices, Advice on careers and achieving success, Coping with stress, Neurosciences, Business strategy
Listen to a sample
Amusing and edifying
Skeptical without pandering to technophobia or neuroscience
Good books are interesting and valuable; but the best books reframe the way you see the world, getting you thinking differently about everyday situations and assumptions. Rest does just that. With a fascinating combination of research and historical examples, your view of rest - as what you do when you are not working - is turned upside down. A thoroughly enjoyable, insightful and life-enhancing book.
Take a break and read Rest: you'll make smarter decisions, have better relationships, and be happier and more creative.

Want to be creative and get more done? We used to think only hard work was the answer. This beautifully researched book debunks the "work till you drop" myth by describing how intentional rest is crucial for being your best. Drawing on a wide range of sources, including neuroscience, the arts and psychology, Rest will fundamentally change the way we see work in the years to come. Give it to your boss! Give it to your work-obsessed spouse! Give it to your frazzled office buddies! A new paradigm of work is emerging and this fascinating book will be an indispensable guide
Alex Soojung-Kim Pang shows us how much more productive we can be by spending less time in noisy open-plan offices . . . It should be compulsory reading for office managers everywhere
It's high noon for the global economy's thinking class, who are locked in a losing battle for clarity in a crowded, clickable world. This book is a science packed call to arms: it's time to claim rest as a right and pay close attention to the needs of our beleaguered brains.
If work is our national religion, Pang is the philosopher reintegrating our bifurcated selves
An incredibly timely read - for this moment in history, but also in my own increasingly rest-starved life. This might be the book to finally persuade us that downtime isn't in conflict with good work; rather, it's an essential ingredient of it.
Pang offers original and often inspired ideas
You're holding some terrific advice in your hands on the virtues of walking, napping, and playing. Pang has written a delightful and thought-provoking book on the science of restful living.
Read this book, and you'll see how time off helps us learn and create better
I love Rest. It places rest back on the pedestal it so clearly deserves and generously points out - through great stories and acute insight - things to reflect on and build into our own lives.
In his Fascinating, well-researched and highly readable new book, Dr pang makes an excellent case for the critical importance of rest in our lives. You will consider how and why you rest in a completely new light after reading this book.