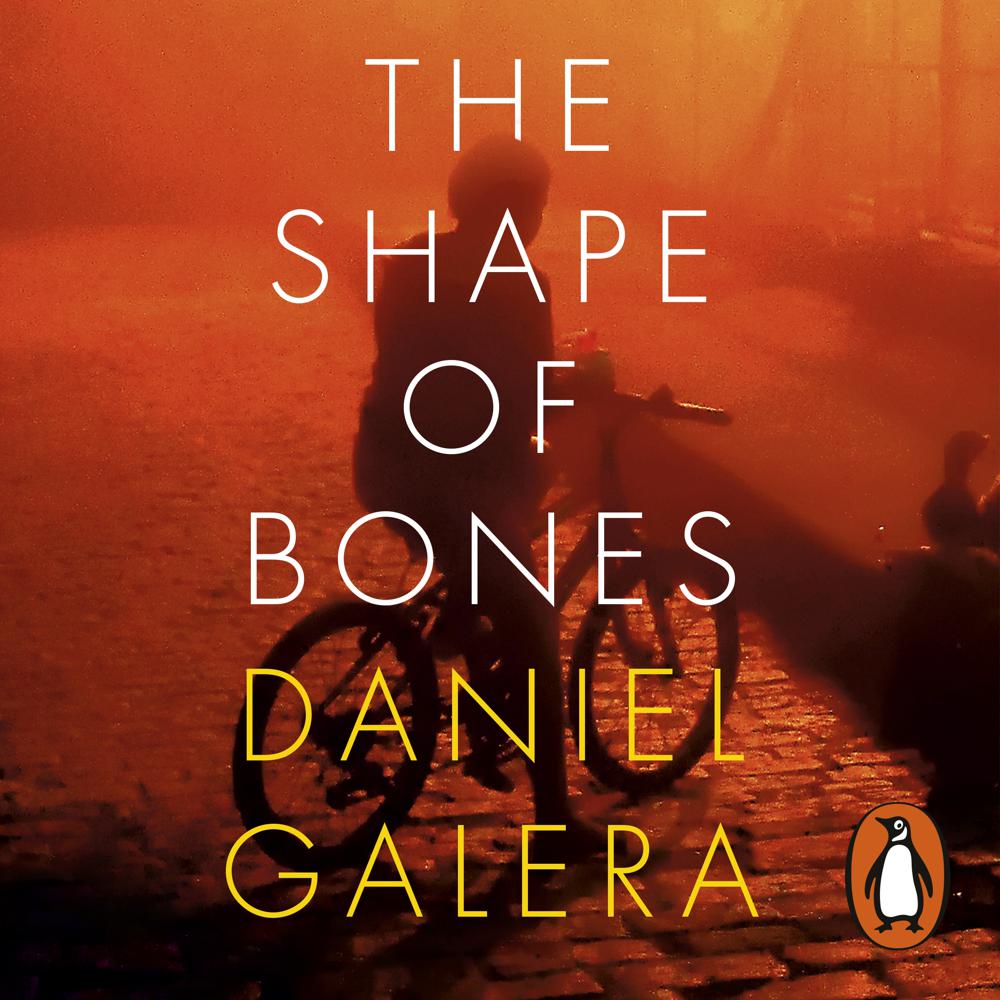 Narrated By: Charlie Anson
Duration: 5 hours and 10 minutes
What to expect
Penguin presents the complete unabridged, downloadable audiobook edition of The Shape of Bones by Daniel Galera, read by Charlie Anson.

From one of Brazil's foremost literary voices comes a gripping, visceral new novel about youth, power and the nature of manhood
A man rises at 5 a.m. and leaves his home. He does not wake his wife or child to bid them goodbye. He starts his car - an SUV filled with survival gear - but does not drive to his friend's house as planned. Instead he glides through the sleeping streets of Porto Alegre, haunted by ghosts of himself: the fearless boy riding a battered stunt bike, the silent adolescent fascinated by bodies and violence, the obsessive young surgeon, the distant husband.
As the dawn comes on and people slowly fill the streets, the man drives unthinkingly, inexorably, toward the old neighbourhood of his youth. What is pulling him back there? Perhaps the need to make something happen, perhaps just nostalgia. Or perhaps the search for absolution - from a crime he has carried in his heart for fifteen years.
Genre
Modern & contemporary fiction, Fiction in translation, Narrative theme: Coming of age, Narrative theme: Sense of place
Listen to a sample
Ferociously intelligent... A tense, atmospheric meditation on the hypnotic pull of the past. Daniel Galera is a thrilling writer, and this novel is nothing short of essential
Impressive, visceral and tender . . . A work of art whose echoes persist long after the final page
Vividly radiates a sense of unease and menace. I found myself constantly absorbed by it
Masterful, compelling and stylish . . . Galera draws so much life into a single line, leading beyond the pages of the book and out to the horizon
Publisher's description. A visceral coming-of-age story set against a backdrop of violence and turbulent desire in the blistering Brazilian suburbs. Taut with the threat of sex and savagery, this is a book about bodies and their limits, about how it feels to be young and what it means to become a man.
Coolly seductive, expansively mythic, with an unsettling sense of something indefinably out of joint beneath a veneer of small-town normality. . . . A tensely atmospheric novel [with] a dangerous undertow