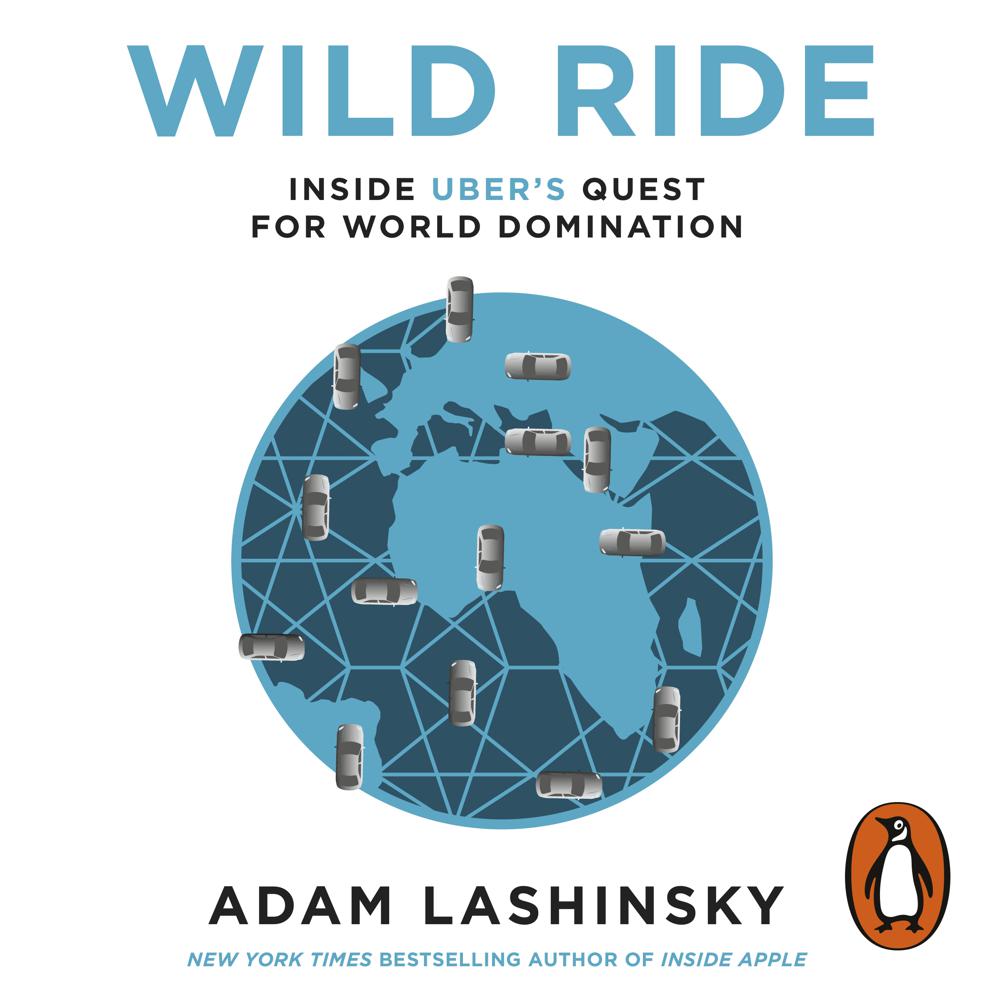 Narrated By: Adam Lashinsky
Duration: 7 hours and 37 minutes
What to expect
Penguin presents the unabridged, downloadable audiobook edition of Wild Ride, written and read by Adam Lashinsky.

A no-holds-barred look at Uber, the multi-billion dollar disruptor that has revolutionised the transportation industry around the world
Uber is one of the most fascinating and controversial businesses in the world, both beloved for its elegant ride-hailing concept and heady growth, and condemned for CEO Travis Kalanick's ruthless pursuit of success at all cost.
In Wild Ride, Adam Lashinsky, veteran Fortune writer and author of Inside Apple, traces the story of Uber's meteoric rise: from its murky origins to its plans for expansion into radically different industries. The company has already poached entire departments from top research universities in a push to build the first self-driving car and possibly replace the very drivers it's worked so hard to recruit.
With access to current and former employees, as well as CEO Travis Kalanick, this book will be the first to unlock Uber's vault. It's a story that start-up founders, business executives, tech-savvy readers, and drivers and riders will find riveting.
Genre
Biography: business & industry, Business innovation, History of specific companies / corporate history, Artificial intelligence, Impact of science & technology on society, Transport technology & trades, Satellite communication technology
Listen to a sample
insightful, enterprising, and energetic... a joy to read
Lashinsky captures Uber's epic ambitions with extraordinary access and keen judgment. It's a must read for everyone interested in business, technology, and the future.
Adam Lashinsky's insightful dive, brimming with comments and confessions from CEO Travis Kalanick, would be worth reading even at surge pricing
Lashinsky takes you behind the many layers of tumult and ambition that created one of Silicon Valley's most controversial and disruptive juggernauts, Uber, and the company's insatiable, and often frightening, quest to win.
an epic story in itself... Lashinsky's insight and extensive reporting guarantee that it's a valuable read as well
Adam Lashinsky has nailed the formative ingredients which gave rise to the four-letter word known around the world-'Uber.'
Wild Ride is an intimate, absorbing tale about one of today's most fascinating and important companies and the driver behind its wheel