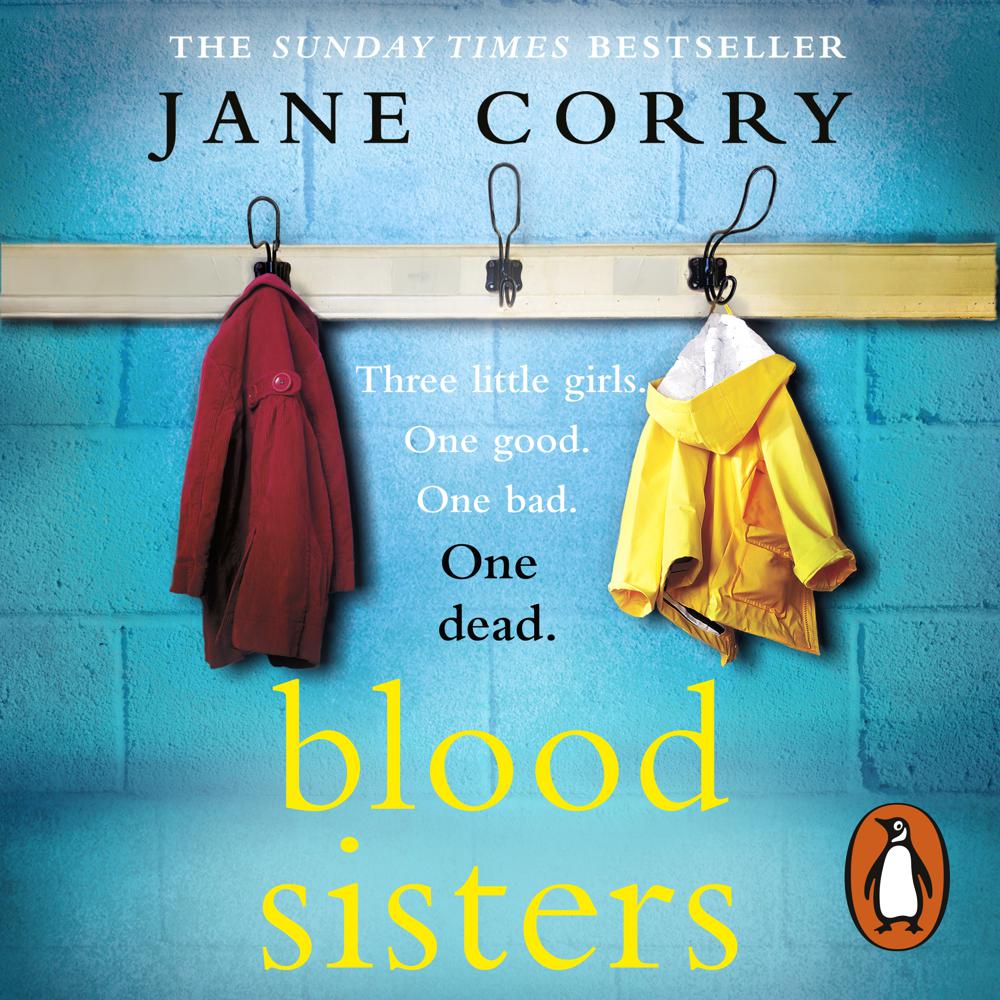 Narrated By: Zoe Thorne, Emilia Fox
Duration: 12 hours and 46 minutes
What to expect
Penguin presents the unabridged, downloadable audiobook edition of Blood Sisters by Jane Corry, read by Emilia Fox and Zoe Thorne.

THREE LITTLE GIRLS SET OFF TO SCHOOL ONE SUNNY MORNING.
WITHIN AN HOUR, ONE OF THEM IS DEAD.

'So many twists and turns, I just couldn't put it down! Highly recommended *****' Goodreads reviewer

From the author of the 2016 bestseller MY HUSBAND'S WIFE, comes a spine-tingling psychological suspense about two women bound by a deadly secret, for fans of Liane Moriarty and B A Paris.

Two women. Two versions of the truth.

Kitty lives in a care home. She can't speak properly, and she has no memory of the accident that put her here. At least that's the story she's sticking to.

Art teacher Alison looks fine on the surface. But the surface is a lie. When a job in a prison comes up she decides to take it - this is her chance to finally make things right.

But someone is watching Kitty and Alison.
Someone who wants revenge for what happened that sunny morning in May.
And only another life will do...

'I absolutely loved this chilling and captivating book! Jane Corry is a true master of psychological suspense' Kathryn Croft, author of While You Were Sleeping

'Her characters are complex and chilling... the perfect summer read!' L J Ross, bestselling author of DCI Ryan series

'Jane Corry weaves a morally complex, twisty tale' Kate Hamer

'A rollercoaster of dramatic twists...chilling and suspenseful' Elizabeth Haynes

'Brilliant. Shocking. Immensely moving and utterly addictive. Jane Corry is the new queen of the psychological thriller. Don't miss this' Kate Furnivall
Genre
Psychological thriller, Family life fiction
Listen to a sample
'A rollercoaster of dramatic twists...chilling and suspenseful'
A clever plot
I loved this book. It is so assured and well-written and brave. Kitty completely stole my heart. Really, really enjoyed it.
'Jane Corry weaves a morally complex, twisty tale'
'Jane Corry hooks us from page one with a chilling tale of betrayal and deceit. Prepare to be bled!''
Teased out through flashbacks and unreliable narrative, it's a book that'll keep you on edge
'I absolutely loved this chilling and captivating book! Jane Corry is a true master of psychological suspense'
THREE LITTLE GIRLS. ONE GOOD. ONE BAD. ONE DEAD.
A spine-tingling psychological suspense about two women bound by a deadly secret, for fans of Liane Moriarty, Erin Kelly and B A Paris.
Brilliant. Shocking. Immensely moving and utterly addictive. Jane Corry is the new queen of the psychological thriller. Don't miss this.
'Complex and chilling, the perfect summer read!'
'A dark, complex and compelling thriller that kept me turning the pages until the end'
'Fans of psychological thrillers will be hooked after the first page'