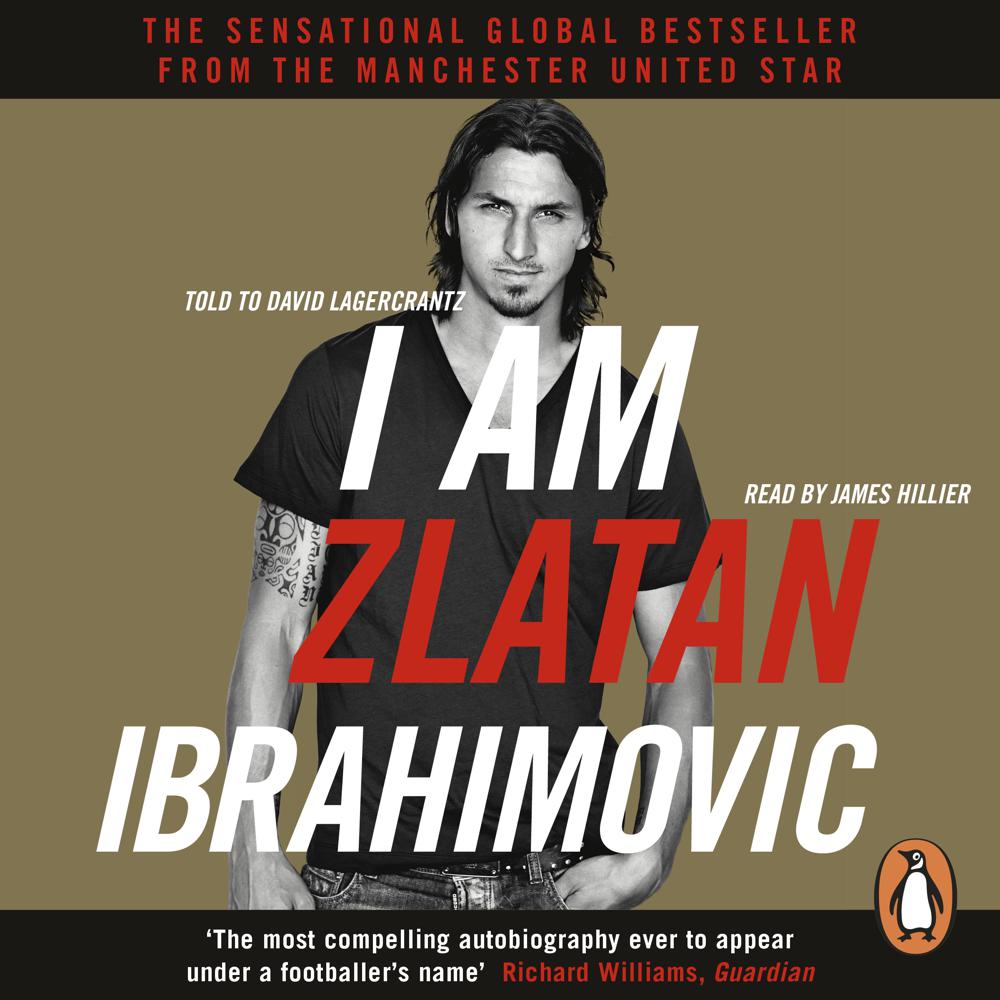 Narrated By: James Hillier
Duration: 10 hours and 20 minutes
What to expect
'Guardiola has no balls. He drove me like a Fiat . . . I'm a Ferrari'
Zlatan Ibrahimovic - professional football's most mercurial player, Swedish national hero, tabloid fixture, fashion icon, modern day-philosopher and black belt in Taekwondo. Born to a Muslim father from Bosnia, and a Catholic mother from Croatia, Zlatan recounts his extraordinary life story, from his poverty-stricken upbringing as an immigrant in Malmö, Sweden, to becoming one of the world's most sought-after and expensive players, gracing Europe's finest clubs, from Ajax to Juventus, Internazionale to Barcelona, Milan to Paris Saint-Germain, and now Manchester United..
I AM ZLATAN reveals a rare and ferocious intelligence, willpower and God-given talent most recently exhibited when Zlatan scored all 4 goals for Sweden in a 4-2 victory against England. His fourth goal, a 30-yard overhead kick with his back to goal is widely regarded as one of the greatest goals of all time. The BBC described it as a goal that 'combined unfathomable imagination and expert technique'.
Genre
Autobiography: sport, Memoirs, Association football (Soccer)
Listen to a sample
Eagerly awaited, not least because Ibra seems to be spoiling for a fight on every other page. 'Dynamite' said one Swedish reporter
The perfect antidote to the annihilating tedium of post-match interview cliché . . . downright compelling it is too
Wonderful. The best footballer's autobiography of recent years . . . and the bestselling European immigrant's tale since Zadie Smith'sWhite Teeth and Philip Roth's Portnoy's Complaint

He is skillful. He is outspoken. He is Zlatan
The story of Zlatan - from his days as an immigrantkid juggling a soccer ball so he won't get bullied to hisemergence as the genius player who scored the greatestgoal ever - is as compelling and fancy-footed as his game
Terrific . . . Far more insightful than your typical memoir, Ibra'sbook tells his story of growing up as the son of immigrants in Sweden and pulls no punches when it comes to his opinions ofsome of the biggest names in the game
It is so good. It is so bloody good . . . a futureclassic that will change Sweden . . . a masterpiece
Sensationally honest and well written
A modern European fairy tale
Extraordinary
Good God, this is dynamite!