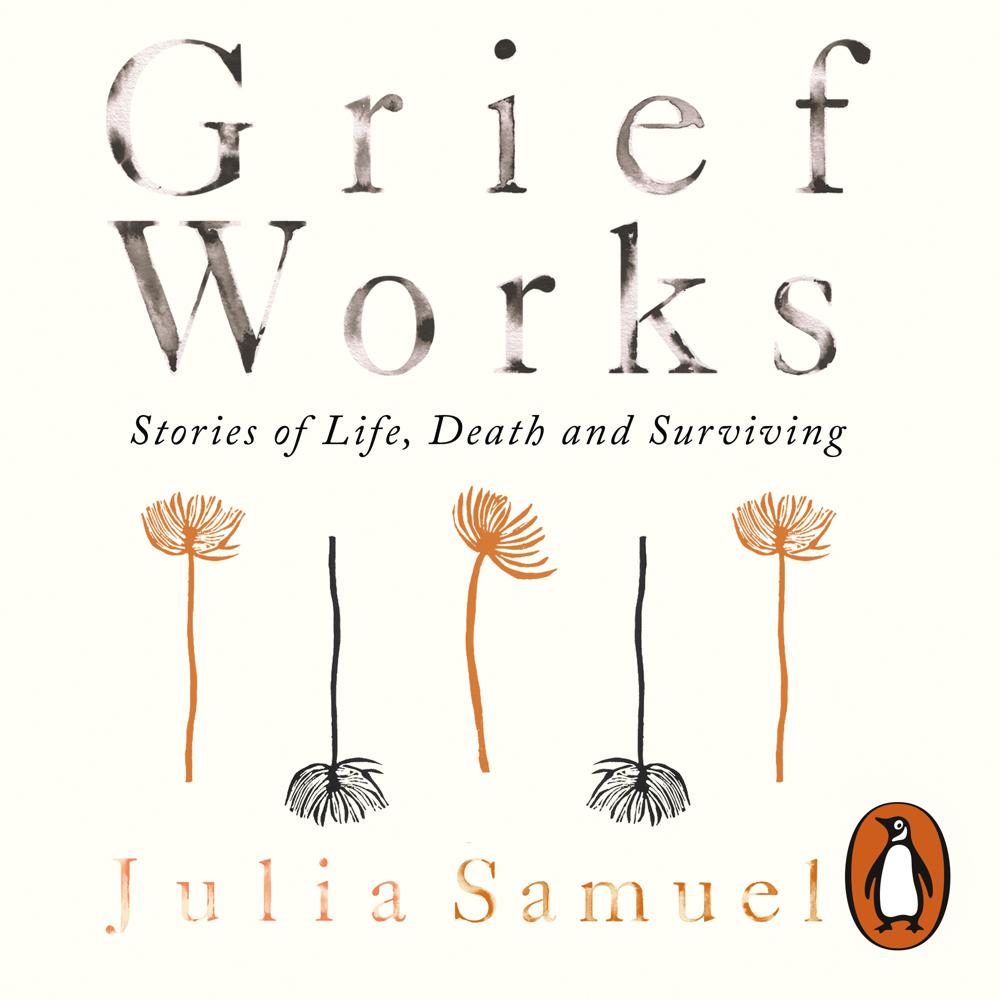 Narrated By: Julia Samuel
Duration: 8 hours and 41 minutes
What to expect
Penguin presents the unabridged, downloadable audiobook edition of Grief Works, written and read by Julia Samuel.
Death is the last taboo in our society, and grief is still profoundly misunderstood. So many of us feel awkward and uncertain around death, and shy away from talking honestly with family and friends. Grief Works is a compassionate guide that will inform and engage anyone who is grieving, from the 'expected' death of a parent to the sudden unexpected death of a small child, and provide clear advice for those seeking to comfort the bereaved.
With deeply moving case studies of real people's stories of loss, and brilliantly accessible and practical advice,Grief Works will be passed down through generations as the definitive guide for anyone who has lost a loved one, and revolutionise the way we talk about life, loss and death.
Genre
Coping with death & bereavement, Coping with suicide, Self-help, personal development & practical advice, Psychiatry, Psychology: emotions, Narrative theme: Death, grief, loss, Sociology: death & dying, Medical counselling, Social counselling & advice services, Mental health services, Solo lifestyles: advice & issues
Listen to a sample
A profoundly moving book by an extraordinary storyteller - Julia Samuel describes her patients' stories of loss with great sensitivity and fascinating psychological insight. Essential for anyone who has ever experienced grief, or wanted to comfort a bereaved friend
Julia Samuel's wise, compassionate voice speaks out on every page of this exceptionally moving book offering courage and hope: emotions that are sometimes inaudible and and unattainable to those who grieve. Her exceptional understanding of the way human beings think/love/mourn makes Grief Works an invaluable guide to understanding the complex emotions around death. Through the inspirational stories of those many people she has helped, both the dying and the surviving, Julia Samuel dissipates fear and demonstrates the extraordinary resilience of humankind.
A wonderfully important and transforming book - lucid, consoling and wise.
Fascinating. A wise and compassionate book full of insight and understanding that would help anyone experiencing grief, or those surrounding them. I am so glad this book exists.
What an amazing book! I absolutely LOVE it. Intelligent, empathetic, modest, funny, and learned - it's an amazing feat.