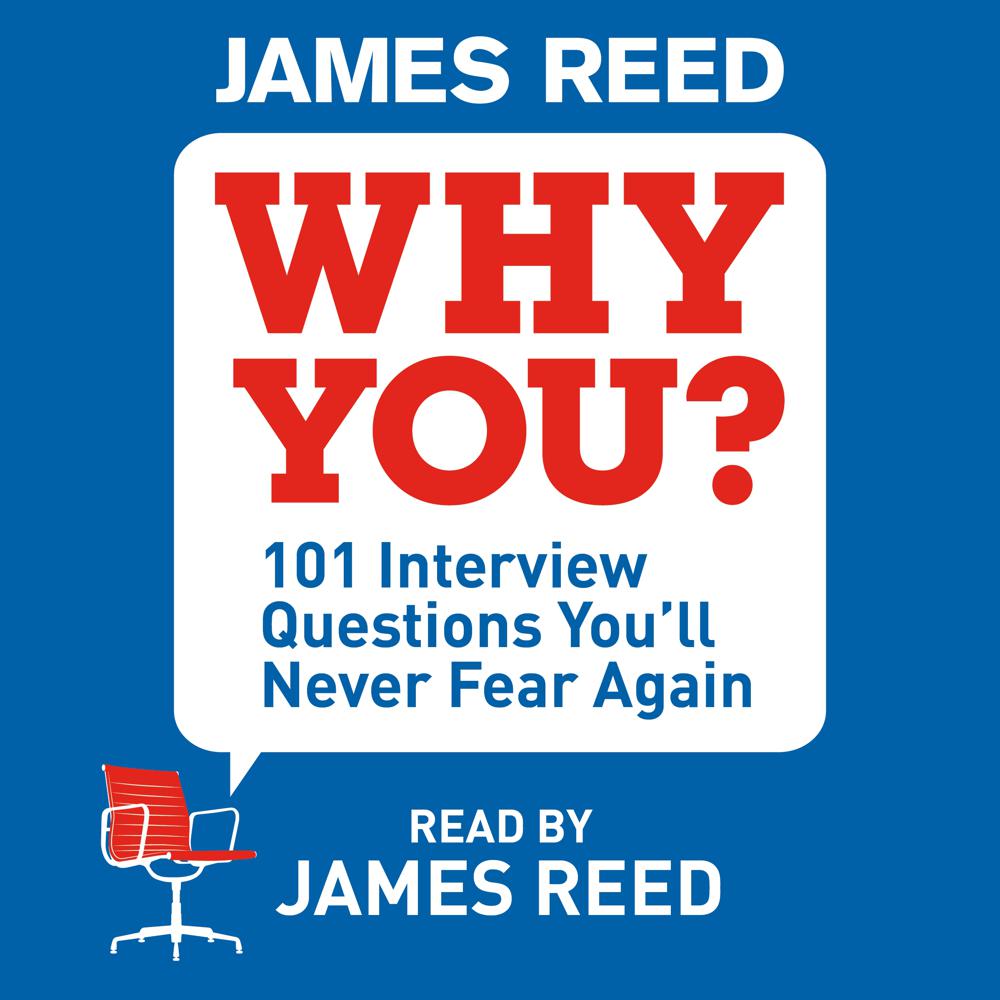 Narrated By: James Reed
Duration: 9 hours and 2 minutes
What to expect
Penguin presents the unabridged, downloadable audiobook edition of Why You? by James Reed, read by James Reed.

When did you last have a life-changing conversation? The chances are, if you're applying for jobs and being invited to interview, that you're about to have one. There won't be any dry runs or dress rehearsals. You'll have one go and you'll need to give it your best shot.

Why You? 101 Interview Questions You'll Never Fear Again offers you everything you need to make sure you're ready; with powerful preparation techniques, the lowdown on how to answer the most common questions and - above all - how to adopt a winning mindset at interview that will help you succeed on the day.

Now completely revised and updated with 10 new bonus questions on the 'The Future of Work' that have been chosen to help you understand the changing needs of the employer since this classic bestseller was first published. This book has helped many thousands of readers move on in their lives and careers and will help you do the same.
Genre
Job hunting / changing careers, Work experience, placements and internships, Assertiveness, motivation, self-esteem and positive mental attitude, Office and workplace, Diversity and inclusion in the workplace
Listen to a sample
It is not enough to want to change jobs. You need to know why you want to change and where you want to get to
Takes much of the fear out of preparing for a job interview
Recruitment expert James Reed shows us exactly what NOT to do in a job interview
Your chance to stand out from the crowd...gives you the answers they really want. Great as interview preparation
Manners, and a few minutes of peace and quiet, will go a long way
This brilliant book equips anyone wanting a leg up at work and in life with the tools to flourish. Mindset beats skillset every time
Reed takes an extremely affable approach, managing to take what can be a dry, stress-inducing subject and lifting it with a light, easy-to-follow touch
Top tips if you're on the hunt for a new job
Amazon UK's fastest-selling new read on interview techniques
The insights in this brilliant book could have saved me and any top employer a lot of elementary mistakes, never mind the additional cost of bad decisions
An unparalleled ocean of qualitative & quantitative research
It's nearly a new year - and for many that means the start of the hunt for a new job. And who better to guide you through the process than recruitment supremo James Reed?
People who thrive at Facebook have to have the right mindset, period. That's what's driving us into the future. This book shows you how to gauge it and get it
This book is a game changer. Read it, remember it, and put your new 3G Mindset to work. There'll be no stopping you
Recommend Why You? to everyone who is in work, out of work, looking to move up, down or sideways - not just those who are actively planning a job search ... indispensable
Read all 101 questions and be super prepared
Recruitment boss James Reed gives us an insider's guide to the perfect interview
What job interview questions really mean and how to answer them. If you view a job interview as a minefield, this advice by the head of a top recruitment agency could help you safely across