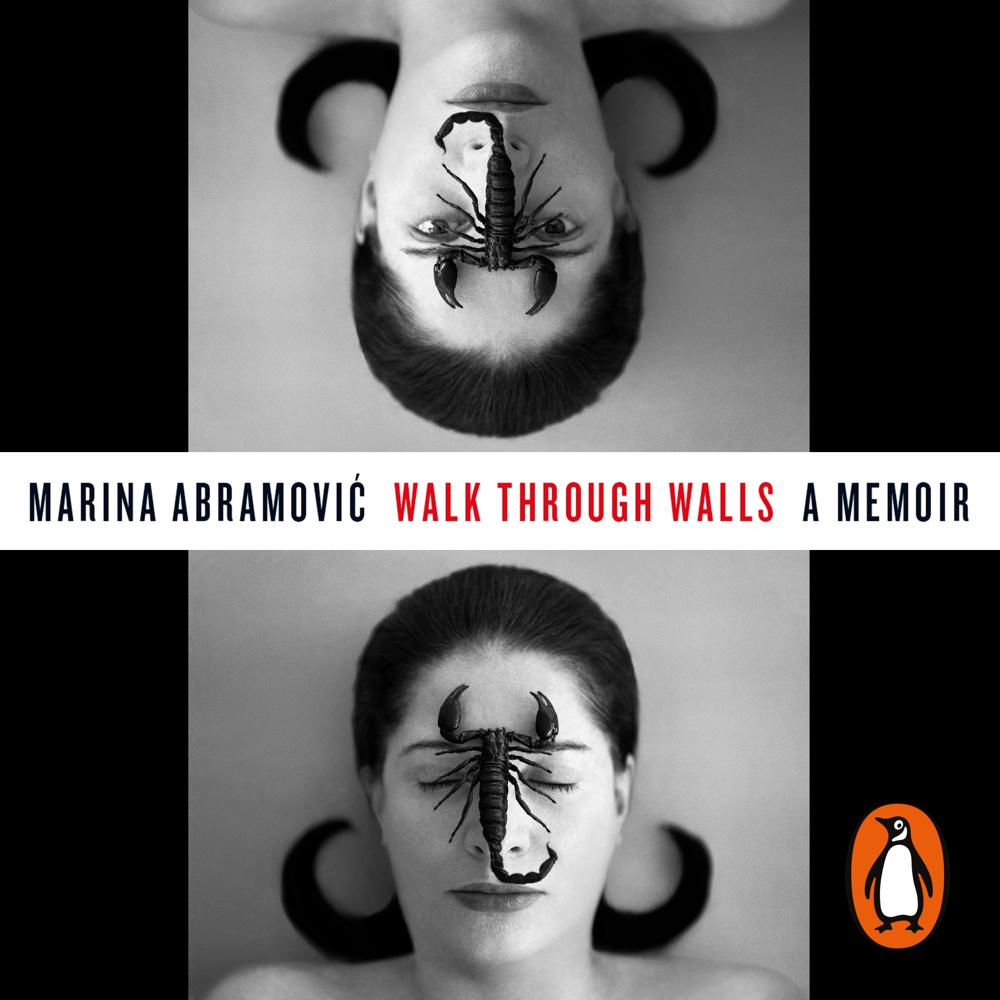 Narrated By: Marina Abramovic
Duration: 14 hours and 57 minutes
What to expect
Penguin presents the unabridged, downloadable, audiobook edition of Walk Through Walls written and read by Marina Abramovic.
This memoir spans Marina Abramovic's five decade career, and tells a life story that is almost as exhilarating and extraordinary as her groundbreaking performance art. Taking us from her early life in communist ex-Yugoslavia, to her time as an a young art student in Belgrade in the 1970s, where she first made her mark with a series of pieces that used the body as a canvas, the book also describes her relationship with the West German performance artist named Ulay who was her lover and sole collaborator for 12 years.
Abramovic has collaborated with stars from Lady Gaga to Jay-Z, James Franco and Willem Dafoe. Best known for her recent pieces 'The Artist is Present' and '512 Hours', this book is a fascinating insight into the life of one of the most important artists working today, and the woman who has been described as 'the grandmother of performance art'.
Genre
Autobiography: arts & entertainment, Performance art
Listen to a sample
Could this be her bravest work of performance art to date? . . . Rawly intimate and weirdly mesmeric.
Marina has lived like an unstoppable force of nature, with the kind of power that leaves me feeling breathless and disquieted-while at the same time profoundly impressed, awed, and inspired. As I turn the pages of her book, I hear her voice in my head, as if she were actually narrating the words. . . Her voice is soothing, calm, and centered. It belies the trauma, fear, and darkness coiled at the root of her impulse to express and expunge.
Enchanting and emotionally raw, Walk Through Walls is an honest, gripping, and profound look into the heart and brilliant mind of one of the quintessential artists of the postmodern era.
Candidly and vividly sharing her personal struggles as well as her artistic and spiritual discoveries, Abramovic presents a uniquely intense and affecting art memoir.
In her new memoir, Walk Through Walls, [Marina Abramovic] exposes herself as provocatively and fearlessly in language as she has done for many years in her largely nonverbal performance art. Her page-turner of a narrative [is] at times shocking...genuinely moving, and always coruscatingly honest.