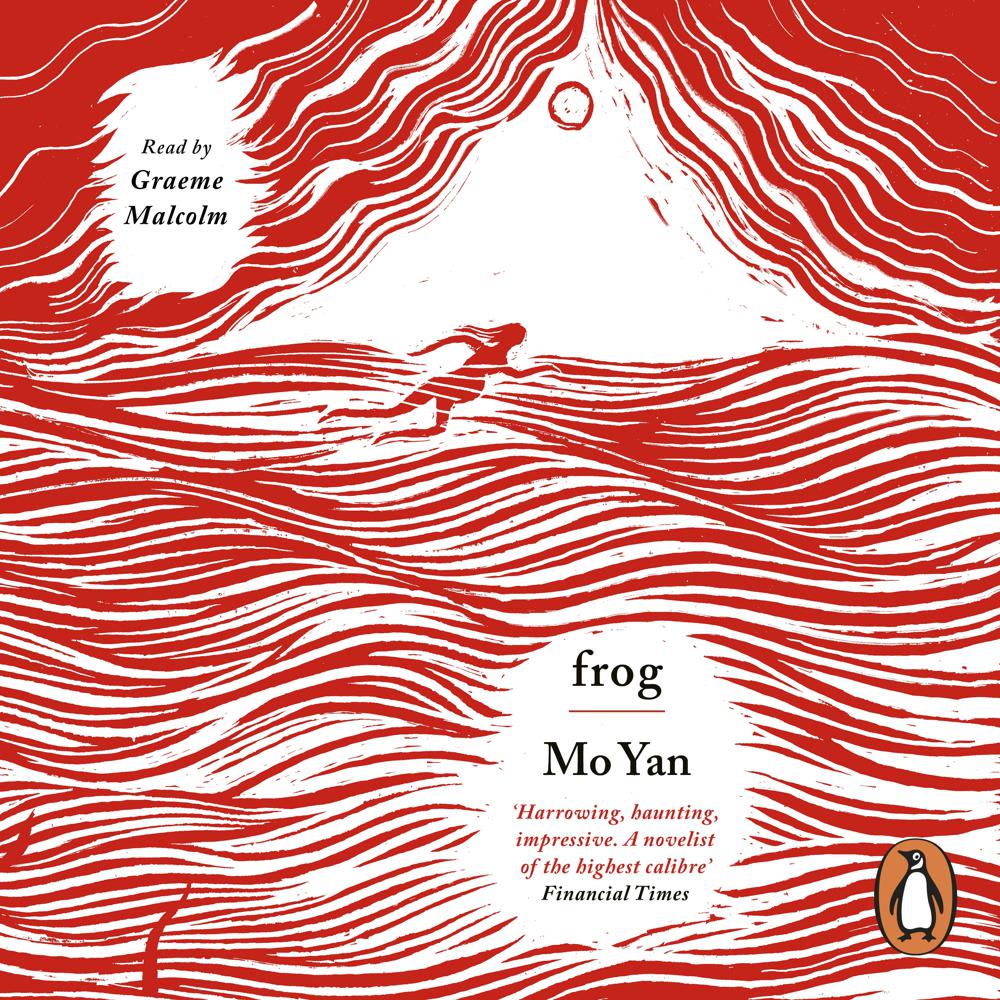 Narrated By: Graeme Malcolm
Duration: 11 hours and 35 minutes
What to expect
Penguin presents the unabridged, downloadable, audiobook edition of Frog by Mo Yan, read by Graeme Malcolm.
Frog is a richly complex new novel about China's one-child policy by Mo Yan, winner of the Nobel Prize in Literature 2012.
Gugu is beautiful, charismatic and of an unimpeachable political background. A respected midwife, she combines modern medical knowledge with a healer's touch to save the lives of village women and their babies.
After a disastrous love affair with a defector leaves Gugu reeling, she throws herself zealously into enforcing China's draconian new family-planning policy by any means necessary, be it forced sterilizations or late-term abortions. Tragically, her blind devotion to the Party line spares no one, not her own family, not even herself.
Once beloved, Gugu becomes the living incarnation of a reviled social policy violently at odds with deeply-rooted social values. Spanning the pre-revolutionary era and the country's modern-day consumer society, Mo Yan's taut and engrossing examination of Chinese life will be read for generations to come.
'Mo Yan deserves a place in world literature. His voice will find its way into the heart of the reader, just as Kundera and Garcia Marquez have' Amy Tan
'One of China's leading writers . . . his work rings with refreshing authenticity' Time

'His idiom has the spiralling invention of much world literature of a high order, from Vargas Llosa to Rushdie'Observer
Translated by Howard Goldblatt
Genre
Fiction in translation, Modern & contemporary fiction, Ethnic groups & multicultural studies, Cultural studies, Social & cultural anthropology
Listen to a sample
There is no denying the ease and beauty of his storytelling . . . this is often difficult subject matter - but never hard to read
Like Kafka, Yan has the ability to examine his society through a variety of lenses, creating fanciful, Metamorphosis-like transformations or evoking the numbing bureaucracy and casual cruelty of modern governments. Deftly explores the human toll of national policy and historical forces
Takes solid aim at perhaps the most notorious act of social planning the Chinese Communist Party has engineered. An expansive, fascinating cultural-political history.
Harrowing, haunting, poignant . . . Mo Yan proves himself a novelist of the highest calibre
Frog has that wonderful sense of flipping between the mundane and the fantastic... Both heartbreaking and absurd... a tragicomic tale
One of China's leading writers . . . his work rings with refreshing authenticity
His idiom has the spiralling invention and mytho-maniacal quality of much world literature of a high order, from Vargas Llosa to Rushdie