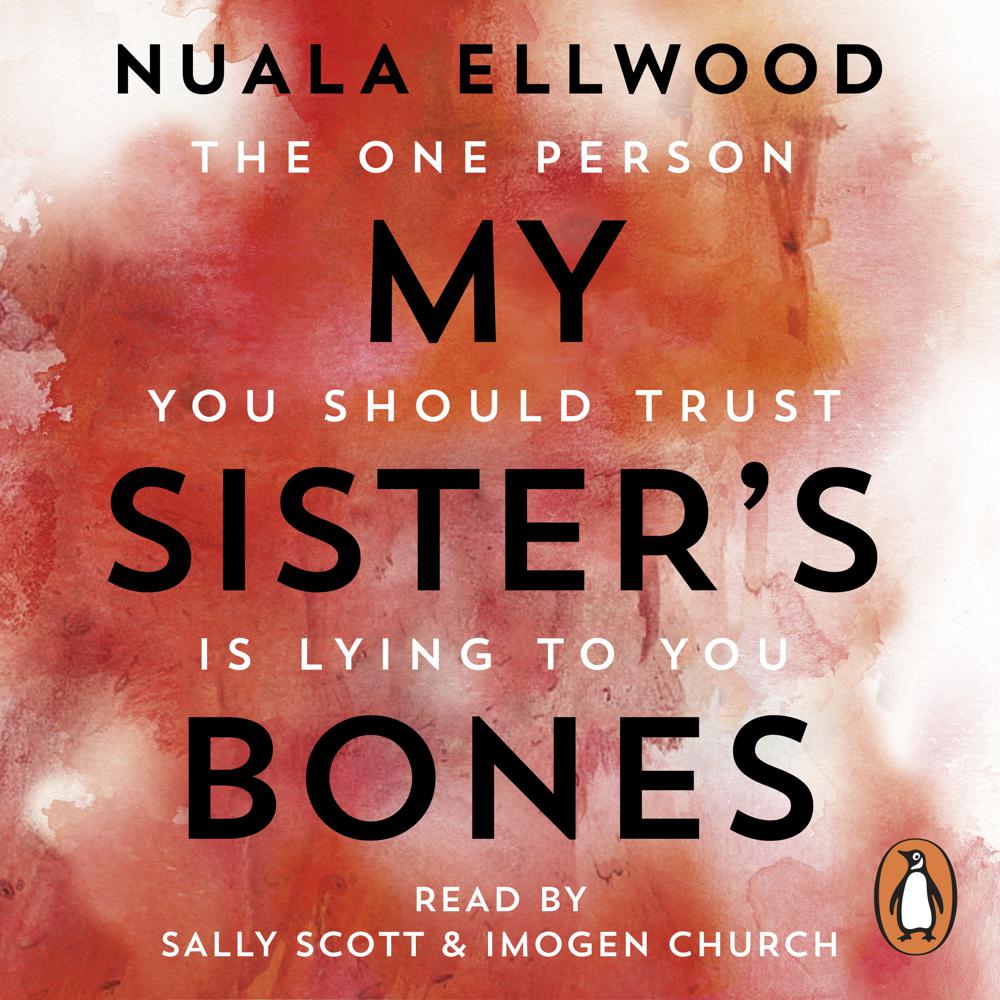 Narrated By: Imogen Church, Sally Scott
Duration: 11 hours and 41 minutes
What to expect
Penguin presents the unabridged, downloadable audiobook edition of My Sister's Bones by Nuala Ellwood, read by Imogen Church and Sally Scott.

'COMPELLING AND INTRIGUING, RIGHT FROM THE VERY FIRST PAGE' Sharon Bolton

ARE YOU BRAVE ENOUGH TO GO BACK?

Kate Rafter is a successful war reporter. She's the strong one. The one who escaped Herne Bay and the memories it holds. Her sister Sally didn't. Instead, she drinks.

But when their mother dies, Kate is forced to return to the old family home. And on her first night she is woken by a terrifying scream.

What secret has Kate stumbled upon?
And is she strong enough to uncover the truth . . . and make it out alive?


'A gripping rollercoaster ride of a thriller' Christobel Kent, author of The Loving Husband

'Twists and turns until the last page' Tammy Cohen

'A stunning book. Compelling, unsettling and powerful this is a book that will stay with me for a long time.' C. L. Taylor

'Nuala Ellwood has created a tale that is gripping, engrossing and surprising at every turn. I loved it' Rowan Coleman

'An accomplished and page-turning thriller. It twists and turns in so many directions it's impossible to guess where it's going next' Nicholas Searle, author of The Good Liar

'Loved I Let You Go and Behind Closed Doors? My Sister's Bones is guaranteed to be this year's most twisty and twisted read - you'll never see what's coming!' Ava Marsh, author of Untouchable

'Ellwood's protagonist Kate is a female hero in the best sense, flawed but brave' Helen Callaghan, author of Dear Amy

'My Sister's Bones is a tense, atmospheric, deliciously dark story' Amanda Jennings, author of In Her Wake

'A twisty psychological thriller. I raced through it in one sitting!' Lucy Atkins, author of The Other Child

'This book is amazing - harrowing and compelling' Luana Lewis
Genre
Psychological thriller, Thriller / suspense fiction, Crime & mystery fiction, Esoteric thriller, Crime & mystery: hard-boiled crime, noir fiction
Listen to a sample
'Compelling and convincing'
Compelling ... Brimful of tension, twists and darkness, this one grabbed me on the first page and didn't let go
This book is amazing - harrowing and compelling...a clever plot that twists right to the very end
A beautifully written, spine-tingling thriller that had me on the edge of my seat. My Sister's Bones is a compelling tale about the evil unleashed by war and the evil that can lurk in the very heart of our homes. Heart-wrenching and compelling
A twisty psychological thriller. I raced through it in one sitting!
'Compelling and intriguing, right from the very first page'
Memorable, jaw-dropping ... harrowing fiction that skilfully draws parallels between the effects of civil war and domestic violence
Loved I Let You Go and Behind Closed Doors? My Sister's Bones is guaranteed to be this year's most twisty and twisted read - you'll never see what's coming!
'For lovers of The Girl on the Train ...a tense story with multiple twists and turns'
A dark, intense, multi-layered thriller that twists and turns until the last page
Full of really clever twists, this stylish thriller really grabs you
A gripping rollercoaster ride of a thriller. Keeps you in there right to the last page
An accomplished and page-turning thriller...it's impossible to guess where it's going next
A stunning book. I was drawn in by Nuala Ellwood's hypnotic, haunting and elegant prose. Compelling, unsettling and powerful this is a book that will stay with me for a long time'
'RIVALS THE GIRL ON THE TRAIN (and beats it for style)' (The Guardian)
The 'shocking' 'haunting' and 'riveting' thriller about the secrets even those closest to us keep, this book will keep you turning the pages late into the night. For fans of Clare Mackintosh, C L Taylor and Erin Kelly.
With an elegant and deft touch Nuala Ellwood has created a tale that is gripping, engrossing and surprising at every turn. I loved it
Couldn't put the lights out until I'd finished it! Gripping, emotional and very well-written
'This clever, multi- layered novel is simply stunning'
Gripping and beautifully written, My Sister's Bones is a tense, atmospheric, deliciously dark story
If you loved The Girl on the Train, then this debut psychological thriller is for you ... dark, thrilling and full of unexpected twists and turns
Ellwood's protagonist Kate is a female hero in the best sense, flawed but brave. Very quickly you are sucked into her fragile, damaged world, until you no longer know what is real or imaginary
Well-written ... an elegant, punchy thriller with a dark heart