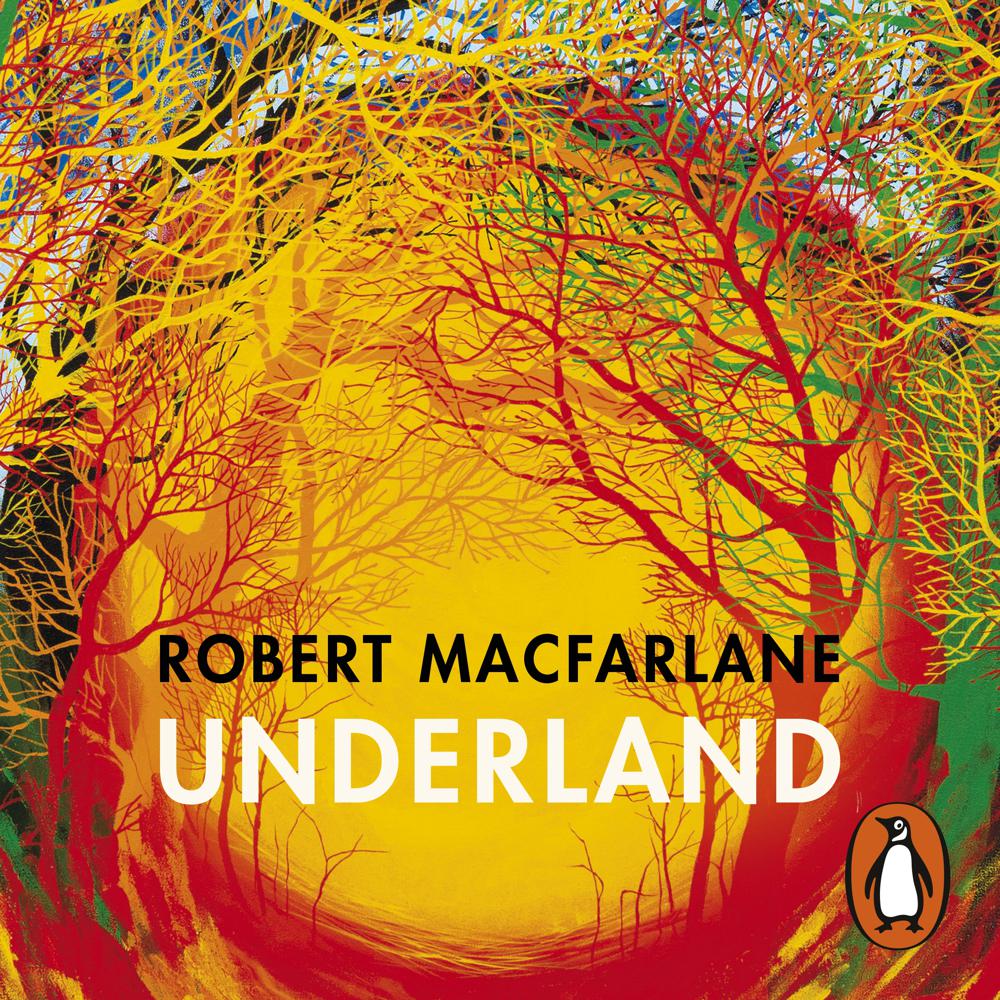 Narrated By: Roy McMillan
Duration: 13 hours and 2 minutes
What to expect
Brought to you by Penguin.

Shortlisted for the Best Nonfiction Audiobook at the New York Festival Radio Awards 2020.

A SUNDAY TIMES BESTSELLER

WINNER OF THE WAINWRIGHT PRIZE 2019
WINNER OF THE STANFORD DOLMAN TRAVEL BOOK OF THE YEAR AWARD 2020

'You'd be crazy not to read this book' The Sunday Times

A Guardian Best Book of the 21st Century

From the internationally bestselling, prize-winning author of Landmarks, The Lost Words and The Old Ways

In Underland, Robert Macfarlane takes us on a journey into the worlds beneath our feet. From the ice-blue depths of Greenland's glaciers, to the underground networks by which trees communicate, from Bronze Age burial chambers to the rock art of remote Arctic sea-caves, this is a deep-time voyage into the planet's past and future. Global in its geography, gripping in its voice and haunting in its implications, Underland is a work of huge range and power, and a remarkable new chapter in Macfarlane's long-term exploration of landscape and the human heart.

SHORTLISTED FOR THE RSL ONDAATJE PRIZE 2020

'Macfarlane has invented a new kind of book, really a new genre entirely' The Irish Times

'He is the great nature writer, and nature poet, of this generation' Wall Street Journal

'Macfarlane has shown how utterly beautiful a brilliantly written travel book can still be' Observer on The Old Ways

'Irradiated by a profound sense of wonder... Few books give such a sense of enchantment; it is a book to give to many, and to return to repeatedly' Independent on Landmarks

'It sets the imagination tingling...like reading a prose Odyssey sprinkled with imagist poems' The Sunday Times on The Old Ways

© Robert Macfarlane 2019 (P) Penguin Audio 2019
Genre
National parks and nature reserves: general interest, Conservation of wildlife and habitats, Travel writing, Literary essays
Listen to a sample
a brilliant, thrilling, terrifying work of literature, making me want to think more adventurously and live more deeply.
Robert Macfarlane is a magician with words. In Underland he shows us how to see in the dark. His writing is like a vortex... Once caught, you're pulled deeper and deeper with each page
Eye-opening, lyrical and moving...capturing the poetry beneath the science.
What a total delight. Once again, so many enlivening encounters along paths less frequently trod. Macfarlane remains our perfect guide, reminding us there's so much in the world to wonder at
Beautifully and bravely balanced... This is a radical book in every sense. It goes as deep as it can, unafraid of the risk that what it finds will turn everything on its head
Underland is a startling and memorable book, charting invisible and vanishing worlds. Macfarlane has made himself Orpheus, the poet who ventures down to the darkest depths and returns - frighteningly alone-to sing of what he has seen
An epic descent into a series of underground and underwater landscapes
All Macfarlane's books are urgings to take a closer look at the environment we live in, and at the natural world especially. They are perception-shifters. And with its darker, delving subject matter counter-weighing its lyricism, Underland is a magnificent feat of writing, travelling and thinking that feels genuinely frontier-pushing, unsettling and exploratory
Robert Macfarlane has long provided us with some of the most distinctive and sensitive thinking about how humans understand and experience the terrestrial world. Underland [is] his most urgent, universal, and expansive book yet
Thrilling and soulful, raw and erudite. Robert Macfarlane writes of his astonishing subterranean explorations with wondrous, indelible power... Underland is a profound reckoning with humankind's self-imperiled position in nature's eternal order. It is a book of revelations
Extraordinary... at once learned and readable, thrilling and beautifully written
Marvellous... Neverending curiosity, generosity of spirit, erudition, bravery and clarity... This is a book well worth reading
You'd be crazy not to read this book
Exquisite. [Robert Macfarlane] evokes so vividly places to which I and probably you will never go, and at the eeriness of the places themselves and the sense of vast scale they restore to us at a time when it can feel like the world has shrunken around us
Devastating, lyrical, blazingly vivid... An examination of the darknesses invisible beneath our feet. The book's great power comes from Macfarlane's deliberate turn away from despair and toward a deliberate, loving, and luminous sense of awe
Robert Macfarlane's writing reminds us of the astonishing variety of things you can see when you go at walking speed, and of how strange and rich the world is
The great nature writer, and nature poet, of this generation
Beautifully written and wise, this haunting book is a treasure... It reads like a seamless dive, crawl, and trek through deep time, in sense-rich landscapes, accompanied by fascinating views of the human saga. Its unique spell is irresistible