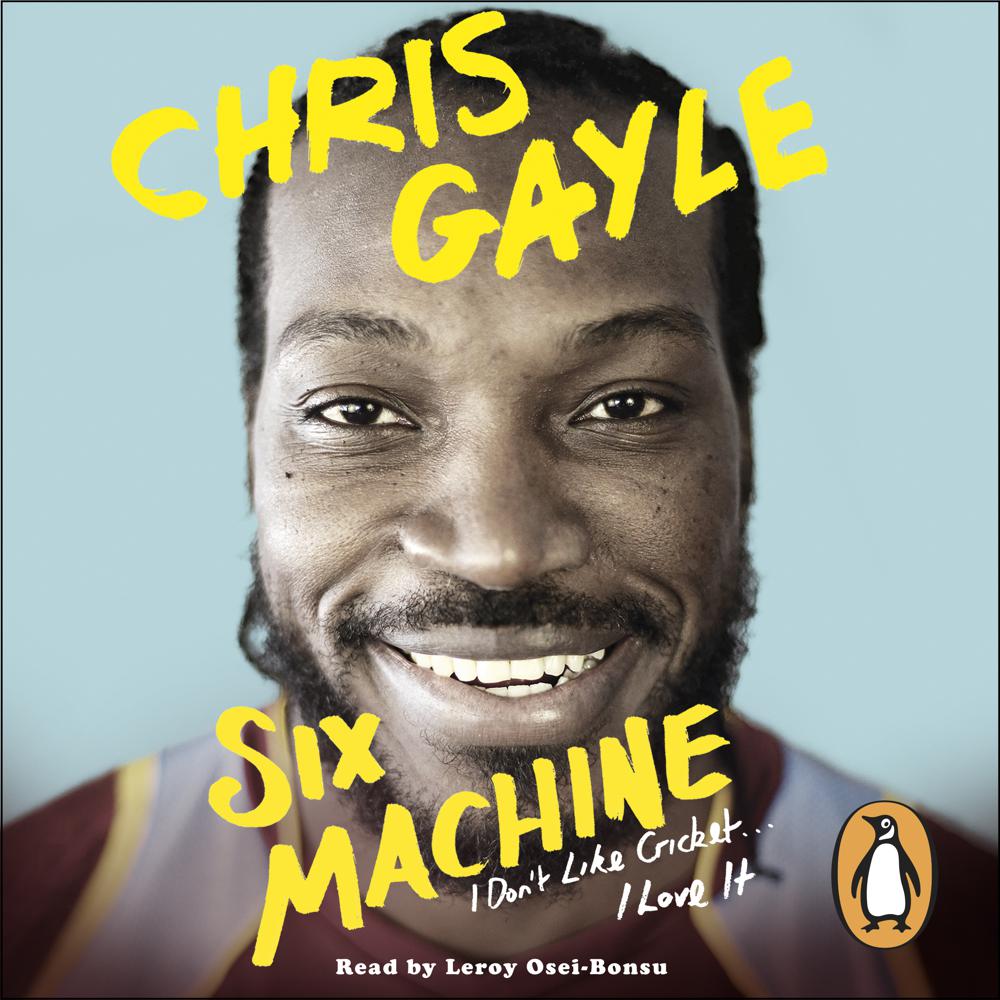 Narrated By: Leroy Osei-Bonsu
Duration: 8 hours and 41 minutes
What to expect
Penguin presents the unabridged, downloadable, audiobook edition of Six Machine by Chris Gayle, read by Leroy Osei-Bonsu.
'If the ball's there, hit it. Don't worry about what might happen. Play for the glory. Play for the six'

Chris Gayle is the only man to have ever hit a six off the first ball of a Test match. But then producing the impossible is an everyday act for the West Indies legend: the first man to smash an international T20 century, the first to hit a World Cup 200, the fastest century in the history of the game. He has hit twice as many T20 sixes as any other man and scored two Test triple centuries. All this is delivered with cricket's biggest bat and an even bigger smile.
Off the pitch, millions follow him on Instagram and Twitter to catch a glimpse of a globe-trotting life spent in nightclubs as much as nets, hot-tubs as often as helmets and pads. He plays late, parties later, demolishes a king-size pile of pancakes and then strolls out to mangle another hapless bowling attack.
But do we really know him? Do we know what took a shy, skinny kid from a cramped tin-roofed shack in the dusty back streets of Kingston, sharing a bed with three brothers and stealing empty bottles to buy food, to the very top of the cricket world - without losing himself along the way?
Outrageous and utterly original, this unputdowneable memoir will leave you reeling. Welcome to the world of the Six Machine.
Genre
Autobiography: sport, Cricket, Biography: sport
Listen to a sample
It feels like at any time, somewhere, Chris Gayle is hitting someone for six. There is hardly a record he does not own. If you're a spectator sit back and smile, if you're an administrator just shrug, and if you're the opposition put your hands together and pray
When Gayle bats, fielders become spectators and spectators become fielders
The closest football has to Chris Gayle is Zlatan Ibrahimovic, in terms of acts of preposterous genius
He's the cleanest ball-striker I've played with or against. To see him do what he does is phenomenal
Hard hitting! Explosive! GET IT!