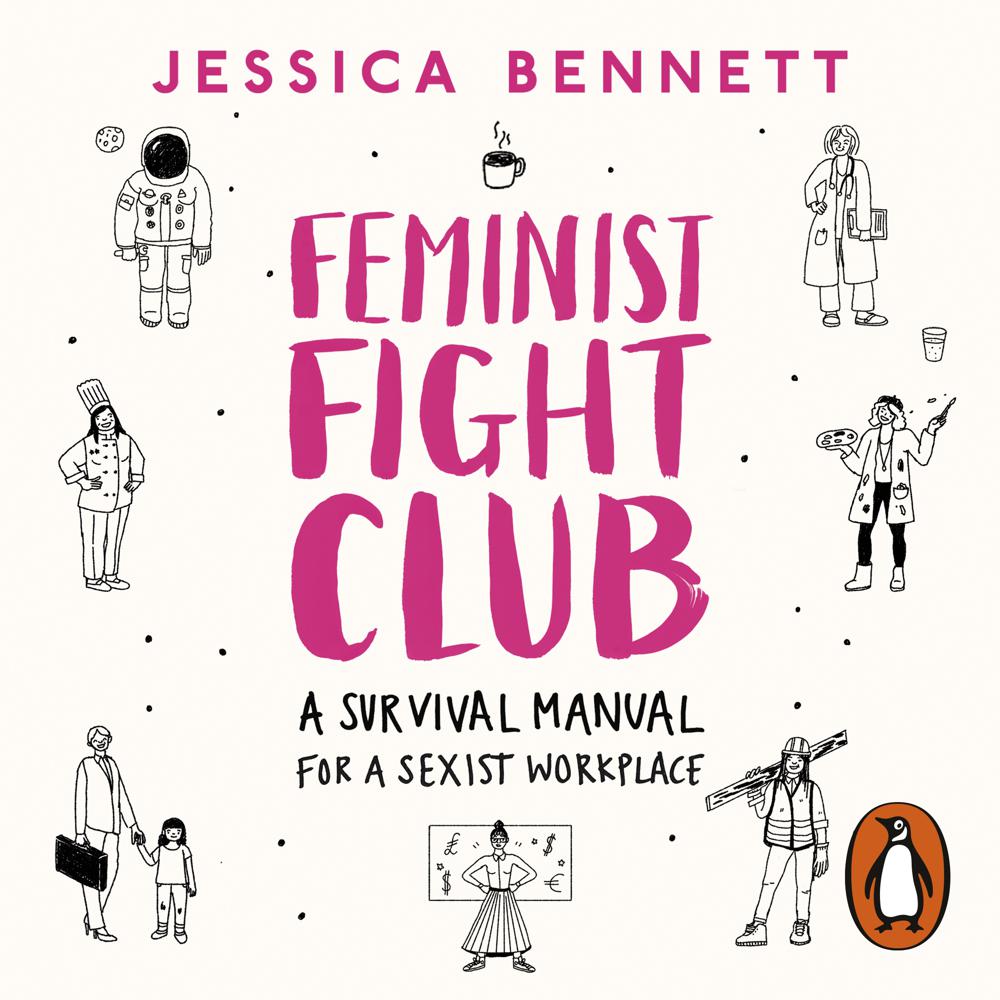 Narrated By: Bahni Turpin
Duration: 6 hours and 8 minutes
What to expect
'Engaging, hilarious and practical - I will proudly proclaim myself a card-carrying member of the FFC' - Sheryl Sandberg, COO of Facebook and bestselling author of Lean In

Penguin presents the unabridged, downloadable, audiobook edition of Feminist Fight Club by Jessica Bennett, read by Bahni Turpin.

This is a call to arms.

Are you aged zero to infinity? Finished with the sexist status quo? Ready to kick ass and take names?

Welcome to the Feminist Fight Club. You have lifetime membership.

Feminist Fight Club provides an arsenal of weapons for surviving in an unequal world. You will learn how to fight micro-aggressions, correct unconscious bias, deal with male colleagues who can't stop 'manterrupting' or 'bro-propriating' your ideas - and how to lean in without falling the f*ck over.

Every woman needs this book - and they needed it yesterday.

This is not a drill.
Genre
Office and workplace, Feminism and feminist theory, Advice on careers and achieving success, Careers guidance, Assertiveness, motivation, self-esteem and positive mental attitude
Listen to a sample
Feminist Fight Club is engaging, hilarious and practical - full of simple tools for battling workplace sexism that every woman should have at her disposal. Jessica is a unique voice - and I will proudly proclaim myself a card-carrying member of the FFC
A classic, f*ck-you feminist battle guide, with unapologetic strategies for how to get down and strength up with female comrades to fight patriarchy on the daily. Every woman should have a Feminist Fight Club
Funny and fresh ... One of those books that every person, not just every woman, should read
This book offers the weapons that women need to win the war on inequality. With mighty wit, Jessica Bennett shows women how to defeat the enemies - and men how to stop being enemies. I was not prepared to laugh out loud so many times while learning so much about a serious topic.
I'll be buying this for any young woman I know starting out on her career ... It is invaluable wisdom
Seriously useful... Feminist Fight Club is a perfect gift for the friend who just needs a little push to start standing up for herself
Feminist Fight Club is a worthy addition to the library of any young female professional or frustrated middle manager-or male coworker who wants to help
Lean In conceived as an illustrated guide for millennials. Feminist Fight Club is as grounded in academic research as Lean In... Ms. Bennett manages to convey a remarkable amount of substance briskly and entertainingly... it has performed a huge service not just to its target audience but to the businesses they will be joining.