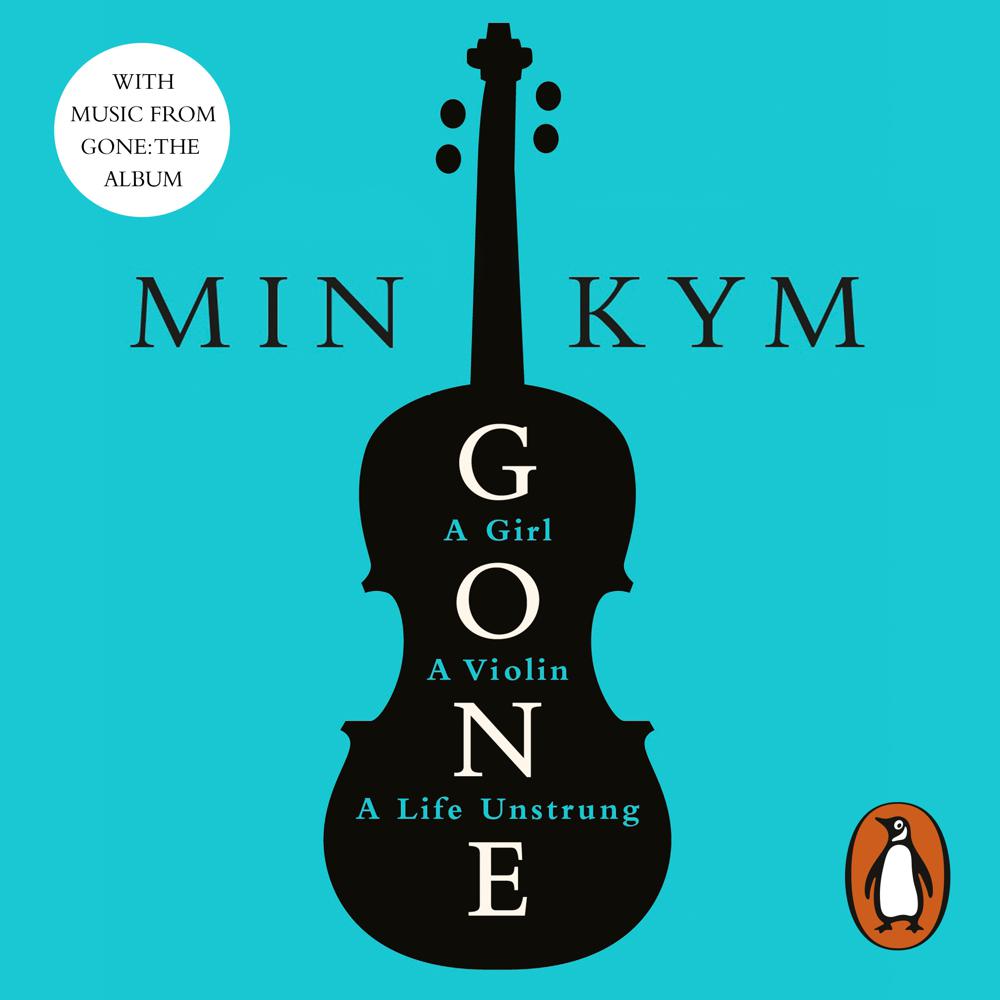 Narrated By: Rebecca Yeo
Duration: 8 hours and 10 minutes
What to expect
Penguin presents the complete unabridged, downloadable audiobook edition of Gone by Min Kym, read by Rebecca Yeo.
'The hours fell away as I read this spellbinding tale of love, loss, and above all devotion to art. You probably don't know what it feels like to be a child prodigy or a world class violinist, but you will after reading this luminous memoir' - Susan Cain, author of 'Quiet'
'All my life my Stradivarius had been waiting for me, as I had been waiting for her . . .'

At 7 years old Min Kym was a prodigy, the youngest ever pupil at the Purcell School of Music. At 11 she won her first international prize. She worked with many violins, waiting for the day she would play 'the one'. At 21 she found it: a rare 1696 Stradivarius, perfectly suited to her build and temperament. Her career soared. She recorded the Brahms concerto and a world tour was planned.
Then, in a train station café, her violin was stolen from her side. In an instant her world collapsed. She descended into a terrifying limbo land, unable to play another note.
This is Min's extraordinary story - of a young woman staring into the void, wondering who she was, who she had been. It is a story of isolation and dependence, of love, loss and betrayal, and the intense, almost human bond that a musician has with their instrument. Above all it's a story of hope through a journey back to music.
Includes music from Gone: The Album
Gone: The Album has been released on Warner Classics and is available for streaming, download and as a physical CD.
For links and more information, visit: www.gonethealbum.com
Genre
Autobiography: arts & entertainment, String instruments
Listen to a sample
Gone is an extraordinary memoir of violinist and child prodigy Min Kym as she grows to understand her gift
Deeply moving
Swiftly, skilfully drawn
Riveting . . . her story of bereavement and resilience, and the determination to pursue one's art no matter what obstacles stand in one's way, is as enchanting as Kym's recording of a Brahms concerto
A remarkable and original memoir . . . thrilling
I loved Gone. It will stay with me for a long time
A story to pluck at your heartstrings
This book makes for a devastating but ultimately redemptive read. It is much more than a story about a lost violin: it is about who we are, how we love, how we grieve
A movingly uncertain memoir of obsession, love and loss . . . Kym has an easy, elegant way of describing music
The hours fell away as I read this spellbinding tale of love, loss, and above all devotion to art
An incredibly moving story
The memoir is both intensely raw- Kym's agony is at times so vivid it is hard to read on- and beautifully crafted
Fascinating . . . a tragic musical love affair . . . told in admirably lucid and uncluttered prose
A remarkable story of love and loss . . . Also a gripping thriller that contains a hint of scandal, as well as money, villains and a secret
Riveting . . . her story of bereavement and resilience, and the determination to pursue one's art no matter what obstacles stand in one's way, is as enchanting as Kym's recording of a Brahms concerto
Intense, elegiac and completely mesmerizing ... a beautifully pitched memoir which hits many different registers