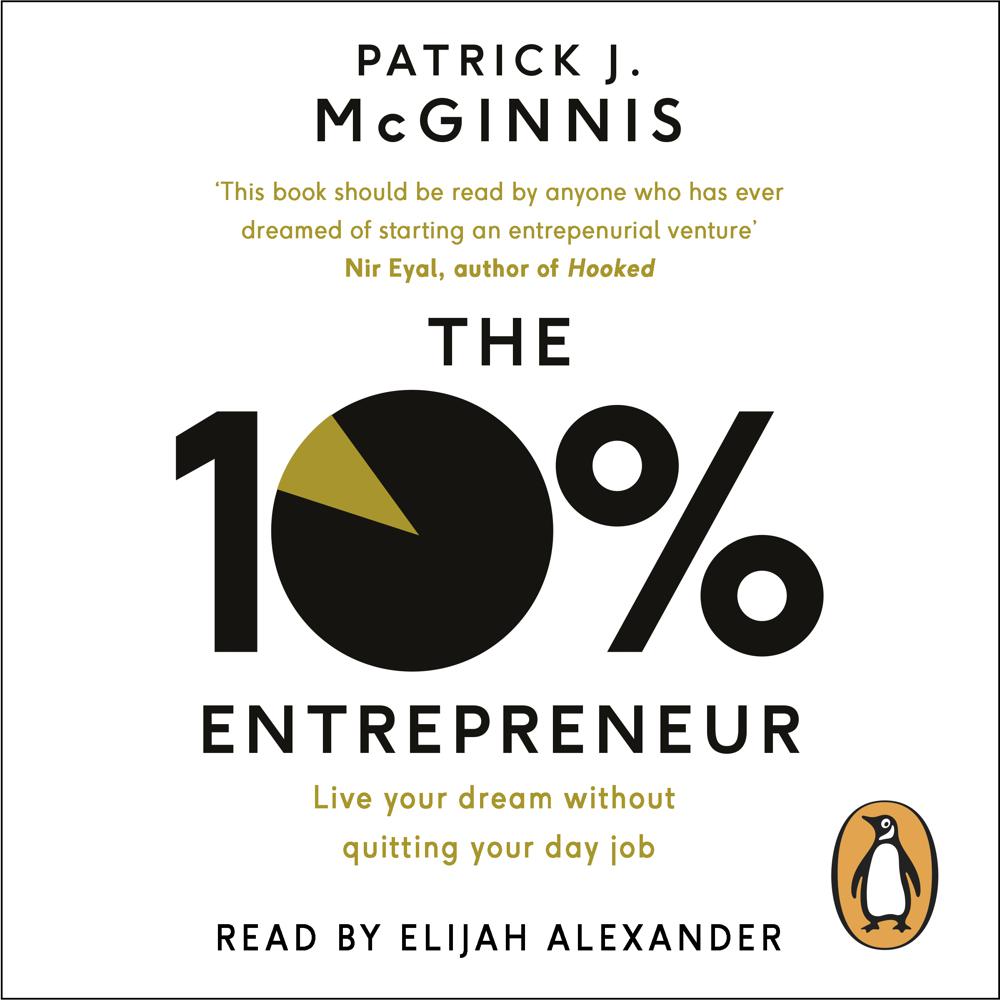 Narrated By: Elijah Alexander
Duration: 5 hours and 53 minutes
What to expect
Penguin presents the unabridged, downloadable, audiobook edition of The 10% Entrepreneur by Patrick J. McGinnis, read by Elijah Alexander.
Start something new, develop your career and diversify your skills - without giving up your day job
You want to launch a business, try something new and make yourself more employable, but you don't want to lose the security of your job. You no longer have to choose. Instead, become a 10% entrepreneur.
In The 10% Entrepreneur, Patrick J. McGinnis shows you how to integrate entrepreneurship into your life by investing 10% of your time and, if possible, 10% of your capital into side projects. You will generate more income, discover new opportunities, sharpen your skills - and get the life you've always wanted.
Genre
Entrepreneurship, Advice on careers & achieving success
Listen to a sample
This book should be read by anyone who has ever dreamed of starting an entrepreneurial venture
Entrepreneurship is not one size fits all. It can take many shapes and forms. There's immense value to testing ideas or weaving entrepreneurial qualities into your life before taking the plunge. The 10% Entrepreneur will tell you how.
Clear, concise and forward-thinking, The 10% Entrepreneur dives deeper into the future of today's business world
For 4 years, while working a full time job, I was also a 10% Entrepreneur. I didn't know the phrase then, I just knew I had more money, more fun and more opportunities than I'd ever had in my life. If any of those sound like things you want more of, read this book!
In a shifting corporate landscape, entrepreneurship no longer has to mean all-or-nothing endeavors. Patrick McGinnis uses his own expertise as a "part-time entrepreneur" to illustrate a proven solution for you to become one, too.
McGinnis delivers a winning game-plan for assuming 10% more risk, more creativity and more (ad)venture in your everyday life for 100% more satisfaction. Entrepreneurship is a smart choice for everyone - and so is reading this book.