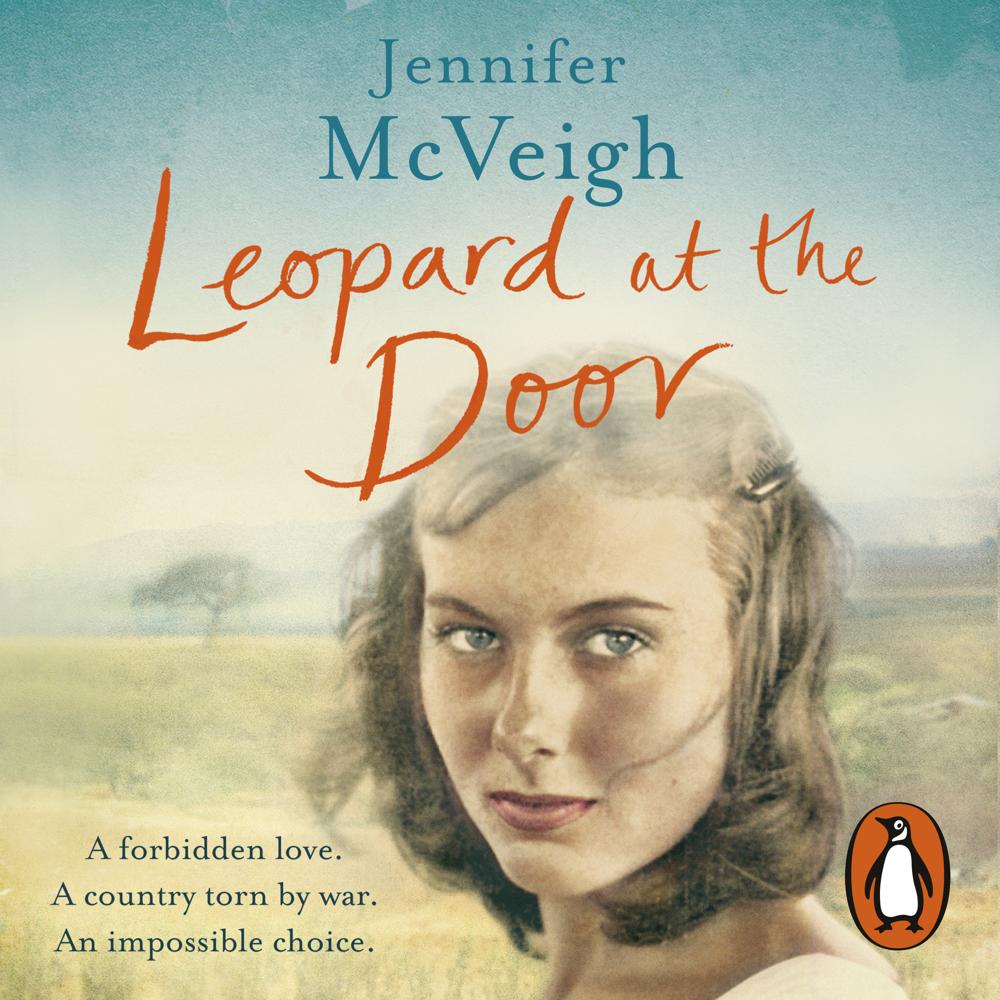 Narrated By: Katharine McEwan
Duration: 12 hours and 12 minutes
What to expect
Penguin presents the audiobook edition of Leopard at the Door by Jennifer McVeigh, read by Katherine McEwan.
Stepping off the boat in Mombasa, eighteen-year-old Rachel Fullsmith stands on Kenyan soil for the first time in six years. She has come home.
But when Rachel reaches the family farm at the end of the dusty Rift Valley Road, she finds so much has changed. Her beloved father has moved his new partner and her son into the family home. She hears menacing rumours of Mau Mau violence, and witnesses cruel reprisals by British soldiers. Even Michael, the handsome Kikuyu boy from her childhood, has started to look at her differently.
Isolated and conflicted, Rachel fears for her future. But when home is no longer a place of safety and belonging, where do you go, and who do you turn to?
Genre
Historical fiction, Narrative theme: Politics, Narrative theme: Sense of place
Listen to a sample
Readers who want a story that keeps them on edge will enjoy this historical novel rich with emotional and sociopolitical drama
A bewitching tale of loss, betrayal and love
McVeigh does a good job of charting Rachel's growth amidst political and personal turmoil, set against a backdrop of Kenya's wild beauty.
[A] captivating and thought-provoking story. . . McVeigh's beautiful prose and harrowing plot will quickly absorb readers, particularly those interested in 1950s Africa, by sensitively approaching themes of race, cultural evolution, and the humanness that unites us all.
The beating heart of Africa springs into dazzling heat-drenched life. I could taste the sun soaked sweetness of bananas, see the shimmering plains and smell the rippling grasslands. I could feel the ever present sense of threat and menace. And within this landscape populated by elephants, baboons and antelope a powerful human story plays out. A simply stunning novel that will stay with me: a magnificent book.
Leopard at the Door expertly transports its reader to a richly-depicted world that is fraught both politically and personally. Danger constantly hums around Rachel Fullsmith as she navigates the complex, conflicting desires of men and women, native Kenyans and white colonists. It kept me turning pages well into the night!
This is a book that will steal your heart. It is a wonderful, stunning, heart-wrenching tale of love, danger and self-discovery. Jennifer McVeigh's descriptions of life in Kenya are electric in intensity and open up the world of Africa in vivid detail in a way that totally beguiled me. I couldn't put it down. Her prose is so exquisite, it took me places I have never been before. A powerful, painful and brilliant book.
There is nothing more exciting than a new writer with a genuine voice. I loved it
Heartbreaking... the characters are brilliantly drawn. Loving this book and can't wait to get back to it
Vividly written - a gripping story
Right from the deliciously descriptive prologue, I knew I was in for a treat with this book. Jennifer McVeigh manages to transport the reader right to the heart of Africa with her vivid atmospheric prose.