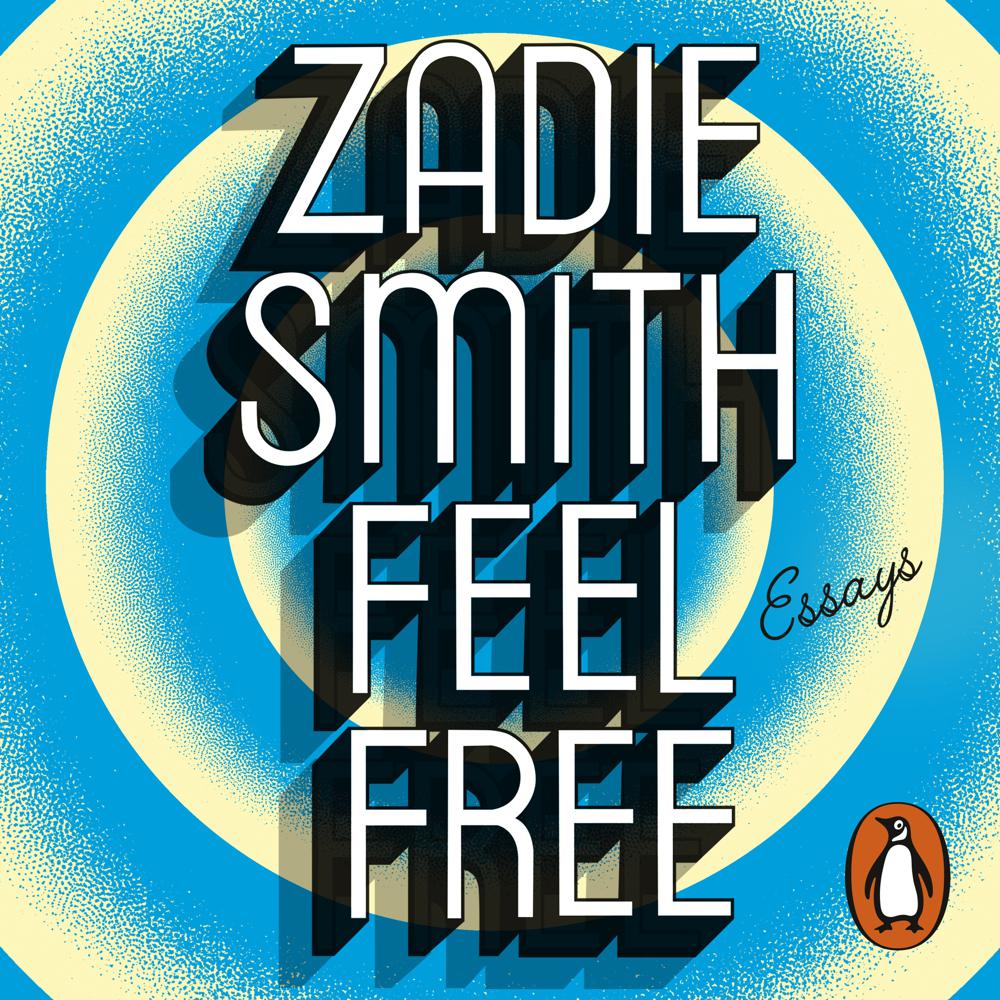 Narrated By: Nikki Amuka-Bird
Duration: 13 hours and 53 minutes
What to expect
Penguin presents the audiobook edition of Feel Free by Zadie Smith, read by Nikki Amuka-Bird.

From the MAN BOOKER PRIZE- and WOMEN'S PRIZE-SHORTLISTED author of Changing My Mind and Swing Time - discover a second unmissable collection of essays from Zadie Smith

'Generous, courageous, and tough-minded... [A] classic English essayist in the vein of Orwell, Woolf and Angela Carter' Financial Times

'Engrossing, astute... Should you read this brilliant book? Absolutely' Independent

'Generous and curious' Evening Standard

'Brilliant, lively and frequently hilarious... She's one of the brightest minds in English literature today' NPR

No subject is too fringe or too mainstream for the unstoppable Zadie Smith. From social media to the environment, from Jay-Z to Karl Ove Knausgaard, she has boundless curiosity and the boundless wit to match. In Feel Free, pop culture, high culture, social change and political debate all get the Zadie Smith treatment, dissected with razor-sharp intellect, set brilliantly against the context of the utterly contemporary, and considered with a deep humanity and compassion.

This electrifying new collection showcases its author as a true literary powerhouse, demonstrating once again her credentials as an essential voice of her generation.
Genre
Literary essays, Popular culture, Memoirs, Social & political philosophy
Listen to a sample
Refreshingly insightful on any number of topics, from Martin Buber to Justin Bieber...Reviewing a book by her countryman Geoff Dyer, [Smith] writes that she is most struck by 'his tone. Its simplicity, its classlessness, its accessibility and yet its erudition-the combination is a trick few British writers ever pull off.' Without question, Smith is one of them
Fascinating stuff!
The strongest essays showcase Smith's skills as an art, literary and cultural critic...One of the pleasures of reading Feel Free is in savoring Smith's joy when she writes about formative cultural experiences. As with any book of opinions, Feel Free makes claims one might dispute...But a collection of essays that doesn't prompt disagreements would be a dull book, and Feel Free is anything but dull
The joy of this collection is Smith's straightforward phrasing, often summing up her thesis with a single thoughtful sentence. Her words are not overwritten; they do not distract from her purpose, nor are they a barrier to her argument; they are welcoming. I found myself re-reading the brightest of these sentences over and again, marveling at her humor and her brevity
Publisher's Description: Dazzlingly insightful, explosively funny and ever-timely, essential writer Zadie Smith is back with a second unmissable collection of essays, following up her critically acclaimed collection, Changing My Mind
A preturnaturally gifted writer with a voice that's street-smart and learned, sassy and philosophical all at the same time
Brims with a wide-ranging enthusiasm...[Smith's] open-mindedness gives the whole of Feel Free a lively, game-for-anything spirit...Enchanting
Smith writes [ . . . ] with such infectious zeal and engaging accessibility that it makes you want to turn up at her house and demand tutoring
It's good to know that, while my body rusts, I can keep my mind stretched and nimble by reading Zadie Smith
Getting In and Out' is the kind of essay that sheds light on a whole career, and it would justify this collection even if Feel Free didn't include a handful of more perfectly crafted pieces of prose
A writer so insistent on the possibility of imaginative connection, so generous and curious with regard to her readers
For years, [Smith] has been one of the most important literary journalists we have. This is why
Charmingly digressive...Smith sets an unpretentious tone...As the pages pass, there's a palpable absence of self-certainty. In its place are ample reserves of curiosity and empathy