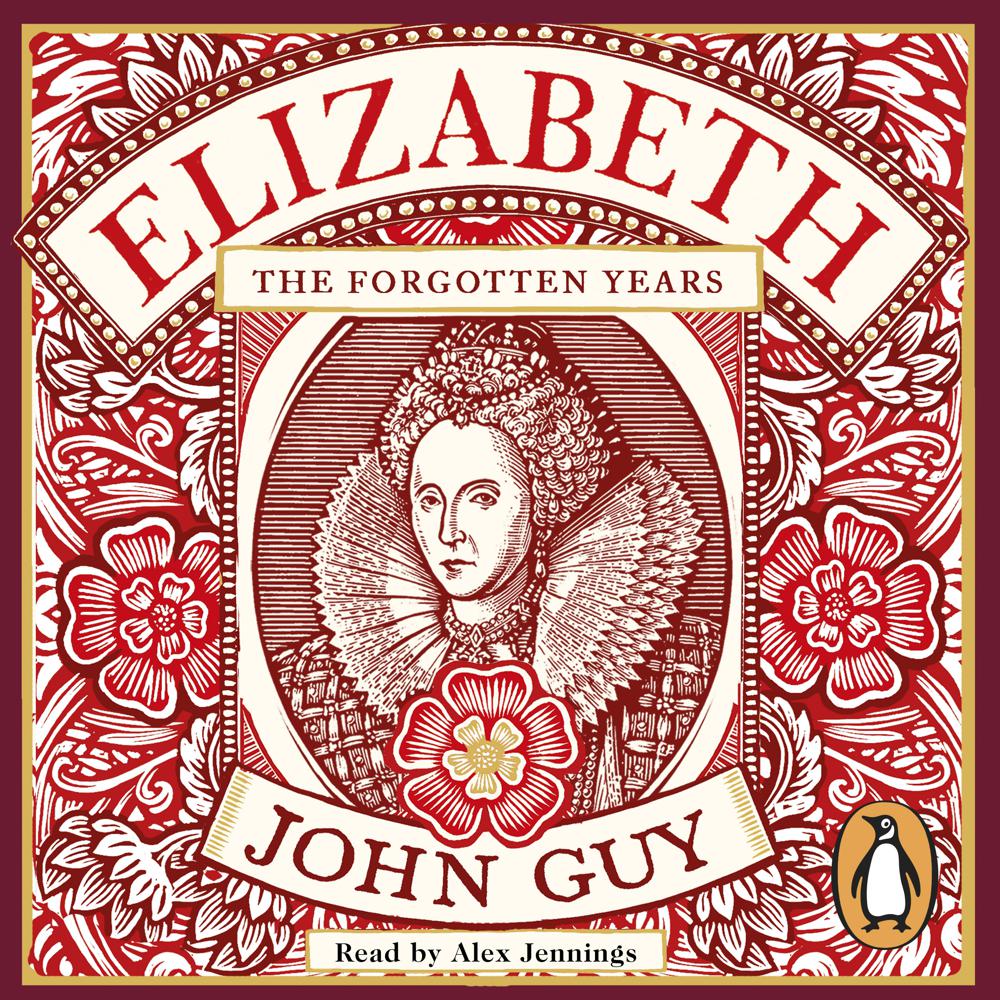 Narrated By: Alex Jennings
Duration: 17 hours and 16 minutes
What to expect
Penguin presents the unabridged, downloadable, audiobook edition of Elizabeth I: The Forgotten Years by John Guy, read by Alex Jennings.
An ageing queen, an heirless state, conspiracy all round: here is the court of Elizabeth I as never known before

History has pictured Elizabeth I as Gloriana, an icon of strength and power. But the reality, especially during her later years, was not so simple.
In 1583 Elizabeth is fifty years old, past childbearing, but her greatest challenges are still to come: the Spanish Armada; the execution of Mary, Queen of Scots; relentless plotting among her courtiers. This gripping and vivid portrait of her life and times - often told in her own words ('You know I am no morning woman') - reveals a woman who is fallible, increasingly insecure, and struggling to lead Britain. This is the real Elizabeth, for the first time.
Genre
Biography: royalty, European history
Listen to a sample
Fascinating... A book based on gold-standard research, the kind of thing that puts most popular history writing to shame.
John Guy is arguably the world's leading expert on Tudor history. When he writes a book, especially this, his first on Elizabeth's life, it should be taken very seriously as having something new to say, and so it does ... a wonderful book and a magisterial account of the latter half of Elizabeth's reign that calmly reassesses every claim and myth by simply reading all the original manuscript correspondence. The result puts the record straight, but it also allows Guy to produce a pacy and compelling story
Enthralling... the book is also beautifully illustrated
Outstanding. This page-turning book is history, biography, scholarship personified, and a crystal-clear look at Elizabeth in the war years that erases the myths and presents the real woman. Absolutely one of the best biographies of Elizabeth ever
The best biography ever written of the Virgin Queen - a revisionist, sensitive, compelling, majestic masterwork that you can't put down
John Guy's Elizabeth presents a beautifully rounded portrait of both the woman and the queen. Thanks to Guy's prodigious use of previously untapped material, we see, for the very first time, the full panoply of ambition and insecurity, plotting and deceit that marked the middle years of her reign. This is a masterful biography.
A gripping story of Queen Elizabeth's last years, authoritatively researched and engagingly recounted by the leading Tudor historian of our age. It will be of special interest to anyone interested in the political world in which Shakespeare's Elizabethan drama is steeped-from anxiety over royal succession to England's costly war in Ireland
Meticulously researched and highly readable revisionist biography. Recommended for lovers of British history and feminist biography
An absorbing biography ... meticulously researched... scholarly and intriguing.
One of the very best historians we have in the country . . . It is brilliant, vigorous history, and a triumph of storytelling and scholarship
Guy's careful work with documents known and unknown, scattered throughout Europe's archives, allows him to paint a novel portrait of a complex - maybe even unknowable - queen
Oft portrayed as fierce, this reveals an Elizabeth I who is in fact fallible and insecure
Guy pored through 250,000 manuscripts in his quest to understand the ageing Elizabeth. Intimidated by that mountain of parchment, most historians have tended to recycle the myths of Gloriana and Good Queen Bess. Not Guy. Guy is no ordinary historian. Few can match his ruthless obsession for accuracy. Between every line comes whispered reassurance: "You can trust me; I touched those documents." Guy the scholar melds perfectly with Guy the storyteller. Small tales are used to illustrate big issues. Under the weight of Guy's scrutiny, familiar myths crumble. The weight of evidence suggests that he understands Elizabeth better than any historian has
There is a lot to like about this book. Energetic [in] tone... Guy is a lively guide ... Guy is especially good when describing the political machinations of Burghley and Walsingham ... [and] Guy gives us a clean sense of a man [the Earl of Essex] who was brilliant, vain, petulant and self-serving in equal measure
A beautifully rounded portrait of both the woman and the queen . . . This is a masterful biography.
With the remarkable advantage of access to long-buried and misfiled primary sources [...] the aging monarch receives a balanced treatment. [Gives] readers a fuller view of the confident, experienced, and adaptable queen
A gripping story of Queen Elizabeth's last years, authoritatively researched and engagingly recounted by the leading Tudor historian of our age
As you'd expect from John Guy, this is a very good read, a vivid and fascinating warts-and-all portrait of the ageing Elizabeth, backed by meticulous research
What emerges from the author's great efforts to mine the archives for a truer picture is a more flawed Elizabeth - but perhaps a more human one