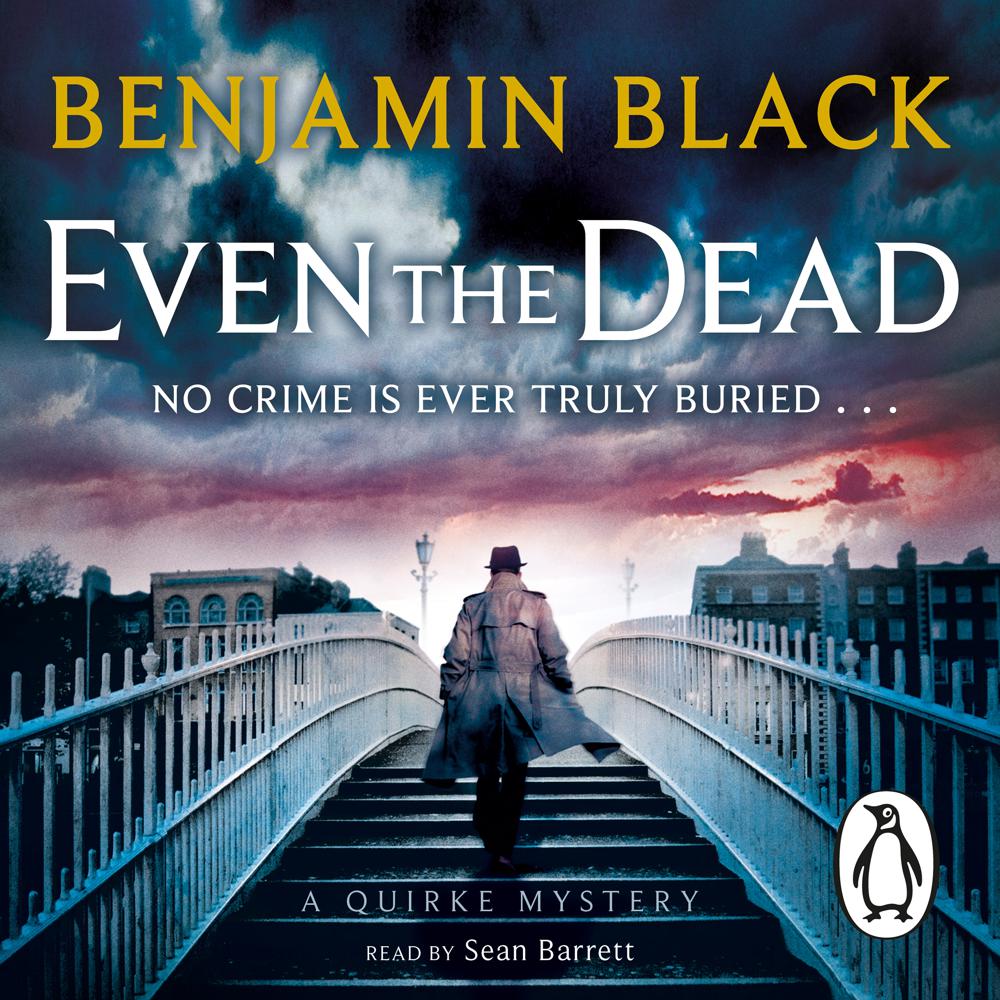 Narrated By: Sean Barrett
Duration: 8 hours and 49 minutes
What to expect
Penguin presents the unabridged, downloadable, audiobook edition of Even the Dead by Benjamin Black, read by Sean Barrett.
Down among the dead men...
Pathologist Quirke works in the city morgue, watching over Dublin's dead. The latest to join their ghostly ranks is a suicide. But something doesn't add up. The victim has a suspicious head wound, and the only witness has vanished, every trace of her wiped away.
On the trail of the missing woman, Quirke finds himself drawn into the shadowy world of Dublin's elite - secret societies, High Church politics and corrupt politicians. It leads him to a long-buried conspiracy that involves his own family. But it's too late to go back now...
THE DEAD WILL BE HEARD
Genre
Historical crime & mysteries, Crime & mystery fiction, Classic crime & mystery fiction, Historical fiction
Listen to a sample
It is doubtful that anyone can write as well as Benjamin Black when it comes to a psychological mystery
With Quirke, Banville has made a fascinating addition to the ranks of the defective detective in books that combine respectful reading of the genre with brightly original writing
Addiction, morbid sexual obsession, blackmail and murder, as well as prose as crisp as a winter's morning by the Liffey . . . Quirke is human enough to swell the hardest of hearts
Quirke is an endearing hero and the Dublin of the 1950s - wet, cold, foggy, sinister - is evoked with harsh realism and nostalgia
A requiem for a cursed city, its inhabitants' inner lives doomed to remain as locked away, unhappy and unknowable as whatever lies buried