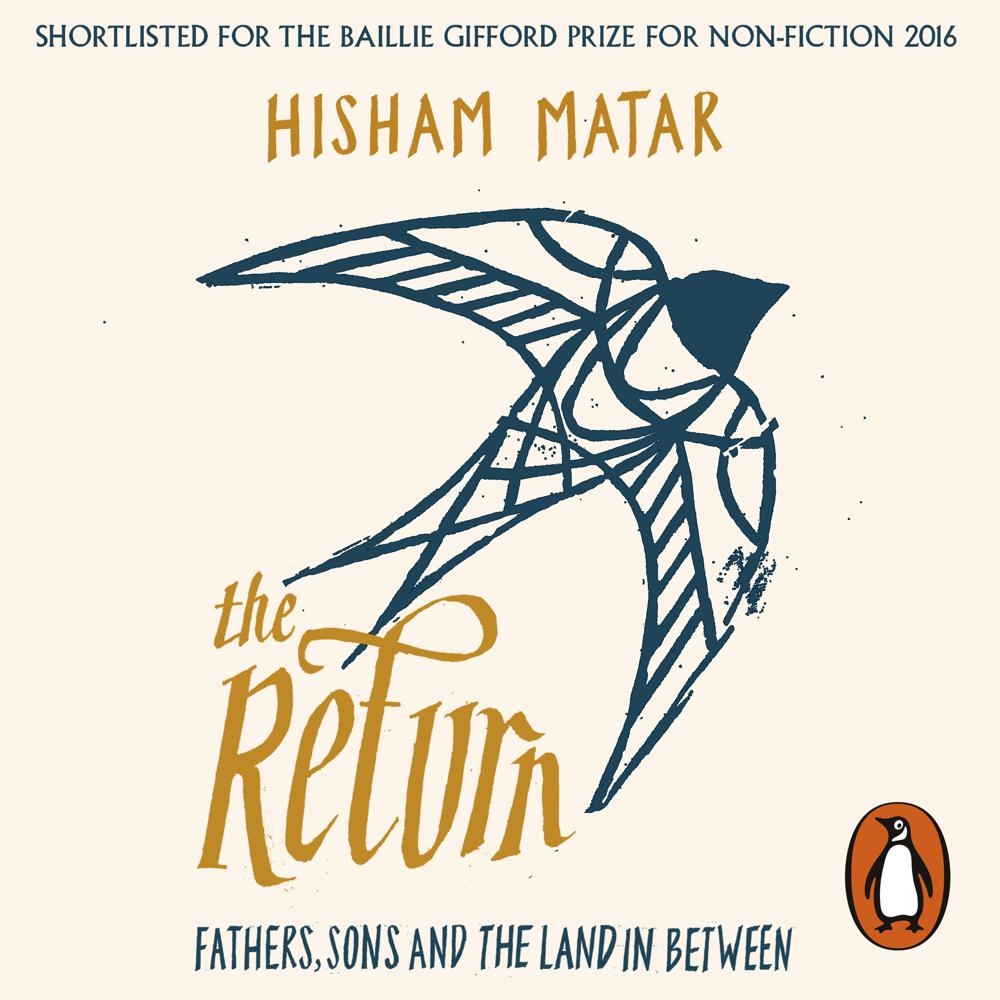 Narrated By: Hisham Matar
Duration: 8 hours and 48 minutes
What to expect
SHORTLISTED FOR THE BAILLIE GIFFORD PRIZE FOR NON-FICTION
SHORTLISTED FOR THE COSTA BIOGRAPHY AWARD
WINNER OF THE SLIGHTLY FOXED BEST FIRST BIOGRAPHY PRIZE
ONE OF THE NEW YORK TIMES' TOP 10 BOOKS OF 2016
Penguin presents the unabridged, downloadable, audiobook edition of The Return written and read by Hisham Matar.
Hisham Matar was nineteen when his father was kidnapped and taken to prison in Libya. He would never see him again. Twenty-two years later, the fall of Gaddafi meant he was finally able to return to his homeland.
In this moving memoir, the author takes us on an illuminating journey, both physical and psychological; a journey to find his father and rediscover his country.
The Return is at once a universal and an intensely personal tale. It is an exquisite meditation on how history and politics can bear down on an individual life. And yet Hisham Matar's memoir isn't just about the burden of the past, but the consolation of love, literature and art. It is the story of what it is to be human.
Genre
Memoirs, Autobiography: historical, political & military, Political structures: totalitarianism & dictatorship
Listen to a sample
What a brilliant book. Hisham Matar has the quality all historians - of the world and the self - most need: he knows how to stand back and let the past speak. In chronicling his quest for his father his manner is fastidious, even detached, but his anger is raw and unreconciled; through his narrative art he bodies out the shape of loss, and gives a universality to his very particular experience of desolation. The Return reads as easily as a thriller, but is a story that will stick; a person is lost but gravity and resonance remain
In 'The Return,' Hisham Matar has written one of the essential books of our times
A magnificent memoir of exile and loss
Extraordinary . . . One of the most brilliant literary debuts of recent years
I love that book more than I can put into words. It is stunning, brilliant, touching, proud and noble... A hymn to a father and to decency itself, in the midst of hell... And a total work of art. It reminded me of Solzhenitsyn. It is of the same importance. I love it.
Matar is beginning to do for the Arab experience what the likes of Salman Rushdie have done for the sub-continent
Matar is the writer who has done most to convey the reality of Col Gaddafi's Libya
Matar is a delightful writer and his book bristles with arresting wisdom
A triumph of art over tyranny, structurally thrilling, intensely moving, The Return is a treasure for the ages
The Return is tremendously powerful. Although it filled me with rage again and again, I never lost sight of Matar's beautiful intelligence as he tried to get to the heart of the mystery. I am so very grateful he has written this book
The Return is a riveting book about love and hope, but it is also a moving meditation on grief and loss. It draws a memorable portrait of a family in exile and manages also to explore the politics of Libya with subtlety and steely intelligence. It is likely to become a classic.